Cancer-fighting virus has few adverse effects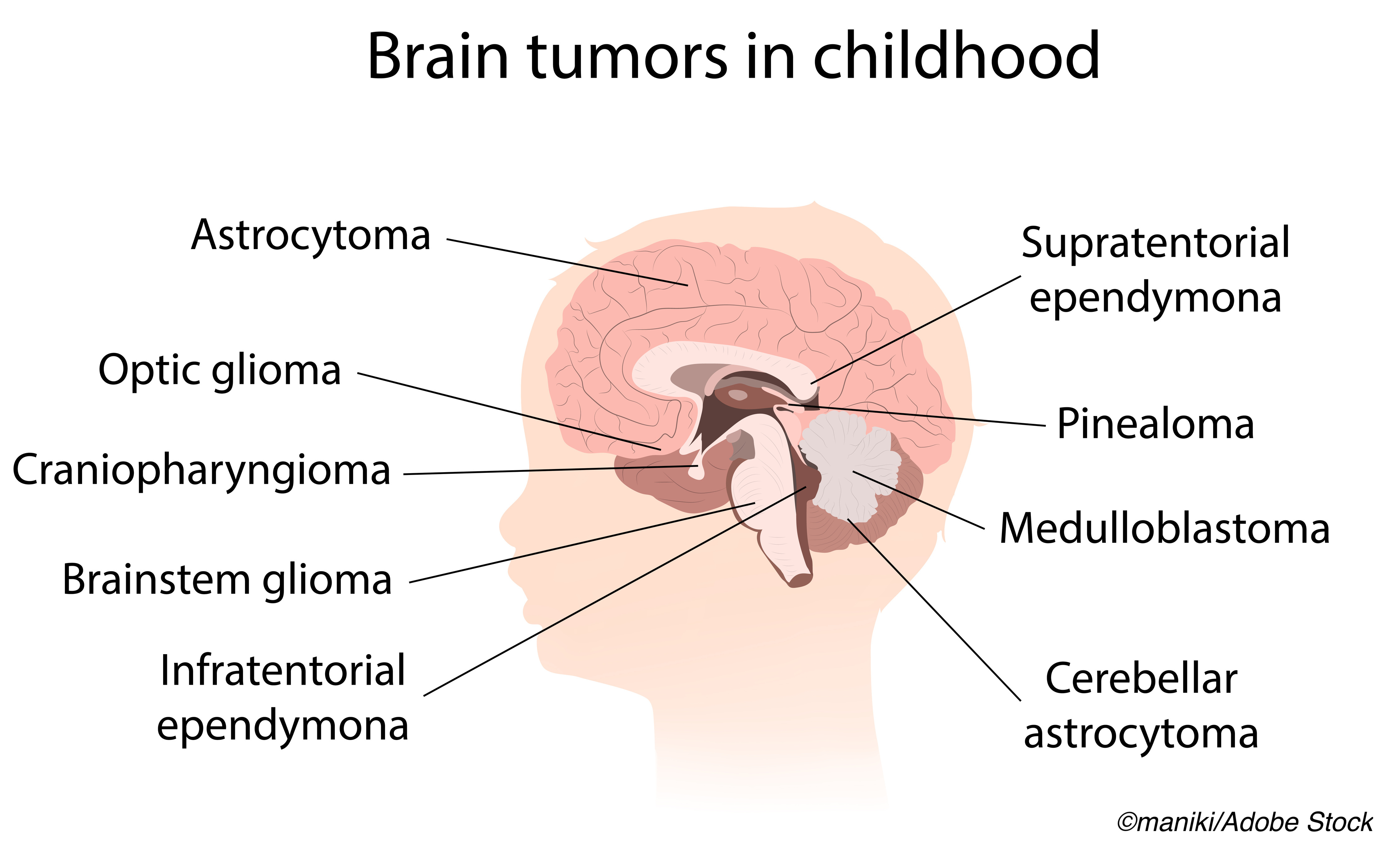 A genetically-engineered oncolytic herpes simplex virus administered into the brain, G207, appears to be safe in children diagnosed with high-grade progressive glioma — and the treatment also appears to extend survival when compared to historical norms, researchers reported.
In early-stage trials, median overall survival of 12.2 months was achieved by patients administered G207 through catheters placed in the brain — which compared to 5.6 months that is the expected survival in cases when the high-grade glioma recurs or relapses using current therapies, reported Gregory Friedman, MD, professor of pediatrics at the University of Alabama at Birmingham.
At the virtual meeting of the American Association for Cancer Research, he reported that 11 of 12 pediatric patients showed radiological, neuropathological or clinical response to therapy, and that four patients remained alive after 18 months following administration of the virus-based therapy.
"In this Phase 1, immunovirotherapy trial involving children and adolescents with high-grade glioma, genetically engineered herpes simplex 1 virus G207 alone and with radiation elicited only low-grade toxic effects," Friedman and colleagues reported. Their research was published online in The New England Journal of Medicine simultaneously with its presentation at AACR.
In performing the study, doctors used stereotactic technology to place up to four catheters directly into the brain tumors. The next day, the patients received G207 in doses of 107 or 108 plaque-forming units by controlled-rate infusion over six hours. Two of the four groups of three patients also underwent radiation at a dose of 6 Gray to the gross tumor volume within 24 hours of G207 infusion.
The 12 patients, aged 7 to 18, were treated, Friedman explained. "No dose-limiting toxic events or serious adverse events were attributed to G207 by the investigators," he reported. "No virus shedding was detected."
The treatment showed promise in pre-clinical and adult studies, the researchers reported. "Together, these data provided a strong rationale for conducting a trial involving children and adolescents and informed our scientific hypothesis that intratumoral G207 would increase the amount of infiltrating lymphocytes and thereby convert immunologically 'cold' pediatric brain tumors to 'hot' and 'inflamed'," they suggested.
In the small sample, researchers observed that their hypothesis appear correct, and that the cold tumors were turned hot with "high numbers of infiltrating T cells and other inflammatory cells." Friedman reported that based on the finding in the current trial, a Phase II trial is in the works.
In commenting on the study, Wasif M. Saif, MD, deputy physician-in-chief and medical director at Northwell Health Cancer Institute, Lake Success, New York, told BreakingMED, "This is a phase I study that triggerd the investigators to perform a phase II study to further examine the safety and efficacy of this agent with radiotherapy.
"Histological grade is the most significant classification system that affect management and prognosis of pediatric gliomas," Saif said. "Low grade gliomas treated with surgery, while high grade operable gliomas are resected followed by radiotherapy and chemotherapy.
"If inoperable, then these patients are managed with radiosurgery, radiotherapy, and chemotherapy," he added. "Pediatric gliomas depend on many pathways and genes involved with cell proliferation as well as angiogenesis, hence offering a possibility of targeted agents in treating this devasting disease."
Saif said that the G207 vector has been shown to be safe and tolerable and "by direct inoculation into the tumor does not produce encephalitis but it retains the ability to infect and kill glioma cells, as well as stimulate an anti-tumor immune response."
While much of the work with G207 has been in adults, Saif said, "The science, tolerability and encouraging data in this study all are provocative enough to further investigate the role of this oncolytic virus that converts a 'silent/cold' glioma into a 'hot' tumor and also proves the preclinical data suggesting a synergistic activity in combination with radiation therapy."
Friedman explained that G207 is engineered to attack cancer cells but does not replicate to injure normal cells. To accomplish that, G207 contains deletion of the diploid neurovirulence gene and has viral riboneucleotide reductase disabled by insertion of Escherichia coli lacZ. "These mutations prevent a productive infection of normal cells while permitting conditional reproduction in tumor cells," he noted.
In this preliminary study, the virus-based therapy demonstrated promise for treatment of advanced glioma in children.

Be aware that this activity describes an early clinical trial of a treatment that is not yet approved for clinical use.
Edward Susman, Contributing Writer, BreakingMED™
The study was supported by numerous federal and non-governmental agencies.
Saif had disclosed no relationships with industry.
Friedman disclosed relationships with Alexion Pharmaceuticals, UCB, Verona, and the Myasthenia Gravis Foundation of America.
Cat ID: 115
Topic ID: 78,115,730,115,121,129,138,192,925,165