Boiling down the best advice about the newest therapies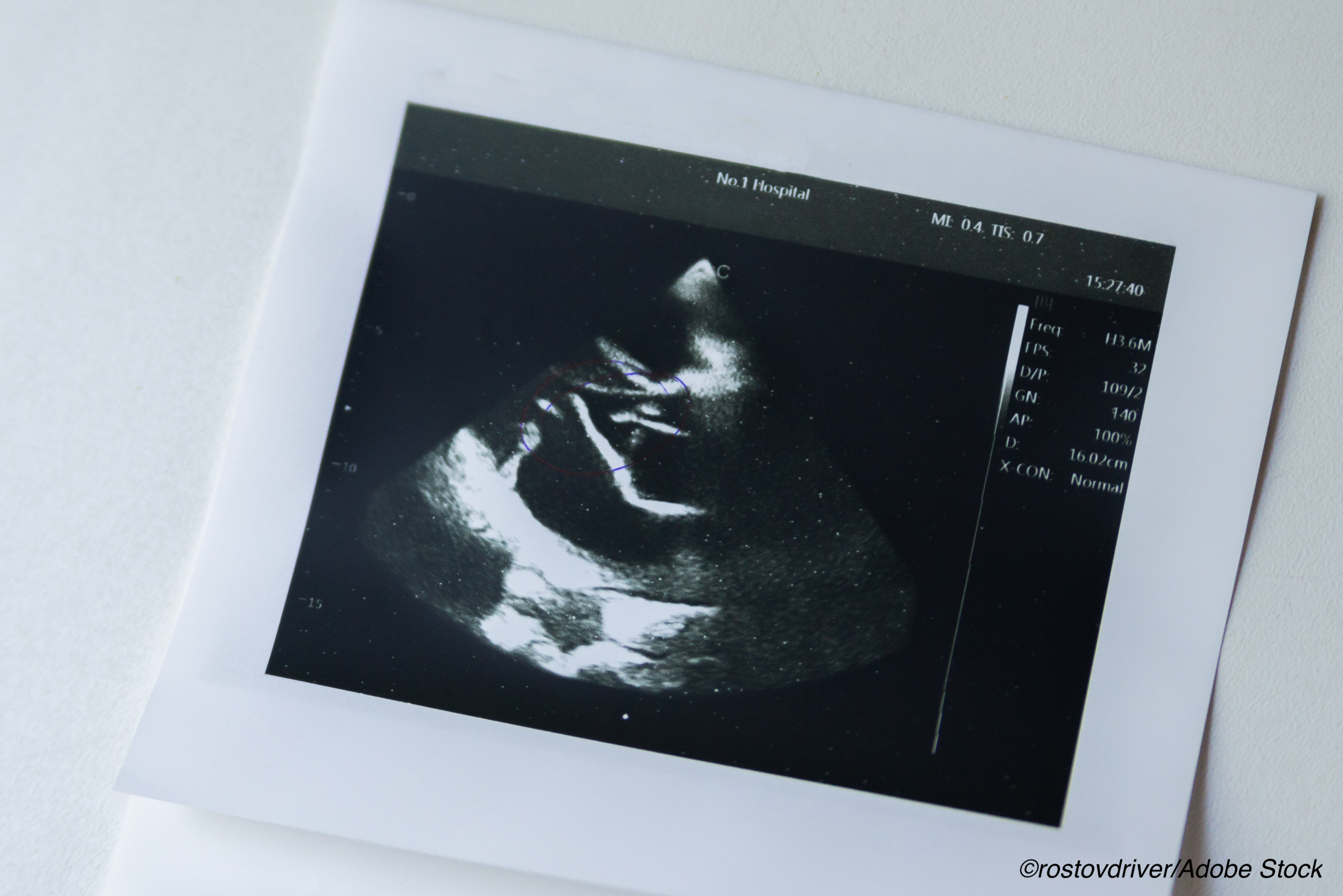 In published comments and perspectives, clinical trialists often refer to "foundation therapies" or quadruple therapies for treating heart failure with reduced ejection fraction; however, in the real world of clinical practice, the "treatment of [heart failure with reduced ejection fraction] HFrEF can feel overwhelming, and many opportunities to improve patient outcomes are being missed…"
That critical assessment prompted the American College of Cardiology to take a stab at simplifying things for clinicians by producing a best-answer approach to 10 "pivotal issues" or questions confronting clinicians who are charged with the day-to-day management of HFrEF patients. This Expert Consensus Decision Pathway, or ECDP, which was published in the Journal of the American College of Cardiology, is an update to an ECDP issued in February 2017 and is intended to "serve as interim guidance to clinicians while we await the comprehensive and definitive heart failure (HF) guideline update under development by the ACC," wrote the ACC Solution Set Oversight Committee chaired by Thomas M. Maddox, MD, MSc, of Washington University School of Medicine in St. Louis.
The 10 pivotal issues in HFrEF delineated by the committee are:
1. "How to initiate, add, or switch therapies to new evidence-based guideline-directed treatments for HFrEF.
2. "How to achieve optimal therapy given multiple drugs for HF including augmented clinical assessment (e.g., imaging data, biomarkers, and filling pressures) that may trigger additional changes in guideline-directed therapy.
3. "When to refer to an HF specialist.
4. "How to address challenges of care coordination.
5. "How to improve medication adherence.
6. "What is needed in specific patient cohorts: African Americans, older adults, and the frail.
7. "How to manage your patients' costs and access to HF medications.
8. "How to manage the increasing complexity of HF.
9. "How to manage common comorbidities.
10. "How to integrate palliative care and the transition into hospice care."
Initiating GDMT
The committee noted that the first question many clinicians ponder when initiating treatment of new-onset HFrEF is a simple one: beta-blocker or inhibitor of the renin angiotensin system? "The writing committee recommends that either an ARNI/ACEI/ARB or beta-blocker should be started. In some cases, an ARNI/ACEI/ARB and a beta-blocker can be started at the same time. Regardless of the initiation sequence, both classes of agent should be up-titrated to the maximum tolerated or target doses in a timely fashion (e.g., every 2 weeks). Initiation of an ARNI/ACEI/ARB is often better tolerated when the patient is still congested ("wet"), whereas beta-blockers are better tolerated when the patient is less congested ("dry") with an adequate resting heart rate; beta-blockers should not be initiated in patients with decompensated signs or symptoms. Only evidence-based beta-blockers should be used in patients with HFrEF." (Emphasis added.) Evidence-based beta blockers are carvedilol, metoprolol succinate, or bisoprolol.
Recent clinical trials support the use of SGLT2 inhibitors in "a reasonably broad spectrum of HFrEF severity," they added.
Titration
Beta-blockers: bisoprolol start 1.25 mg/daily; target 10 mg/daily; carvedilol start 3.125 mg bid; target 25 mg daily for those < 85 kg and 50 mg bid for patients weighing 85 k or more; metoprolol succinate start 12.5 mg-25 mg start, target 200 mg/daily.
ARNI (sacubitril/valsartan): start 24/25 mg-49/51 mg bid; target 97/103 mg bid.
ACEi: captopril, start 6.25 mg 3 x daily, target 50 mg 3 x daily; enalapril start 2.5 mg bid, target 10-20 mg bid; lisinopril start 2.5-5 mg, target 20-40 mg daily; ramipril start 1.25 mg daily, target 10 mg daily.
ARBs: candesartan start 4-8 mg daily, target 32 mg daily; losartan start 25-50 mg daily, target 150 mg daily; valsartan start 40 mg bid, target 150 mg bid.
Aldosterone antagonists: eplerenone start 25 mg daily, target 50 mg daily; spironolactone start 12.5-25 mg daily, target 25-50 mg daily.
SGLT2 inhibitors: dapagliflozin start and target 10 mg daily; empagliflozin start and target 10 mg daily.
Vasodilators: hydralazine start 25 mg 3x daily, target 25 mg 3x daily; isosorbide dinitrate start 20 mg 3 x daily, target 40 mg 3 x daily; fixed-dose combination isosorbide dinitrate/hydralazine 20 mg/ 37.5 mg (1 tablet) 3 x daily, target 2 tablets 3 x daily.
Ivabradine start 2.5-5 mg bid target, titrate to heart rate 50-60 beats/min. Maximum dose 7.5 mg bid.
In patients with persistent volume overload, add a diuretic. For patients who are persistently symptomatic on ARNI therapy plus an SGLT2 inhibitor, including Black patients, add hyralazine + isosorbide dinitrate. Among patients on optimal beta-blocker therapy who are in sinus rhythm but with a resting heart rate above 70 beats/min, ivabradine can be added.
Renal function
Many HFrEF patients also have renal disease, which will require a careful approach to initiating GDMT.
"In patients with moderate renal impairment (eGFR ≥30 mL/min/1.73 m2 and<60 mL/min/1.73 m2), no adjustment is needed when deciding the starting dose of the ARNI sacubitril/valsartan. In those with severe renal impairment (eGFR<30 mL/min/1.73 m2), the starting dose of sacubitril/valsartan should be reduced to 24/26 mg twice daily. ACEIs/ARBs are generally considered safe in patients with severe renal impairment, although definitive data are lacking. Aldosterone antagonists are contraindicated in patients with severe renal impairment (eGFR<30 mL/min/1.73 m2, or creatinine>2.5 mg/dL in men or creatinine>2 mg/dL in women) or with potassium>5.0 mEq/L," they wrote (emphasis added).
"Renal function and potassium should be assessed within 1 to 2 weeks after initiation or dose increase of an ARNI/ACEI/ARB," they added. "In patients with preserved renal function or mild to moderate renal impairment, renal function and potassium after initiation and titration of aldosterone antagonists should be assessed within 2 to 3 days and again at 7 days."
Principles
In addition to identifying pivotal questions considering management of HFrEF, the writing committee also provided 11 guiding principles for clinicians:
"Principle 1: GDMT is the foundation of HF care, and the GDMT with the highest expected benefit should be prioritized.
"Principle 2: Target doses are associated with best outcomes.
"Principle 3: Start GDMT immediately.
"Principle 4: Attention to the clinical, social, and financial barriers to achieving GDMT should be prioritized
"Principle 5: Diligent management of volume status will reduce patient symptoms.
"Principle 6: Tolerability and side effects depend, in part, on how and when GDMT is prescribed.
"Principle 7: Primary prevention implantable cardioverter-defibrillator and cardiac resynchronization therapy should be considered after consistent use of optimal doses of all GDMTs for at least 3 to 6 months, followed by reassessment of EF and other indications for device therapy.
"Principle 8: Transcatheter mitral valve repair may be considered among symptomatic patients with chronic moderate-severe to severe mitral regurgitation despite optimal doses of all GDMTs.
"Principle 9: Focus on the patient's symptoms, functional capacity, and cardiac function.
"Principle 10: The value of a therapy to a patient is the combination of benefits and burdens as they relate to that patient's values, goals, and preferences.
"Principle 11: Team-based care is critical to optimizing GDMT and may include frequent follow-up visits, telehealth visits, and remote monitoring."
The committee concluded by noting that, "No guideline, pathway, or algorithm should ever supersede clinical judgment."
Be aware that this Expert Consensus Clinical Pathway is intended to serve as an interim guidance until new HFrEF clinical guidelines are issued.

Note that recent clinical trials of SGLT2 inhibitors support the use of these agents across a broad spectrum of HFrEF patients.
Peggy Peck, Editor-in-Chief, BreakingMED™
Maddox reported no relevant relationships with industry.
James L. Januzzi, Jr., MD, who was vice-chair of the writing group, reported consultant agreements with Abbott and Roche Diasnostics and research support from Abbott and Novartis. He served on data safety monitoring boards for trials supported by Amgen, Boehringer Ingelheim, and Janssen Pharmaceuticals.
Cat ID: 3
Topic ID: 74,3,730,3,192,925