National Immunization Awareness Month, Covid-19 pandemic prompt ACP to up immunization rates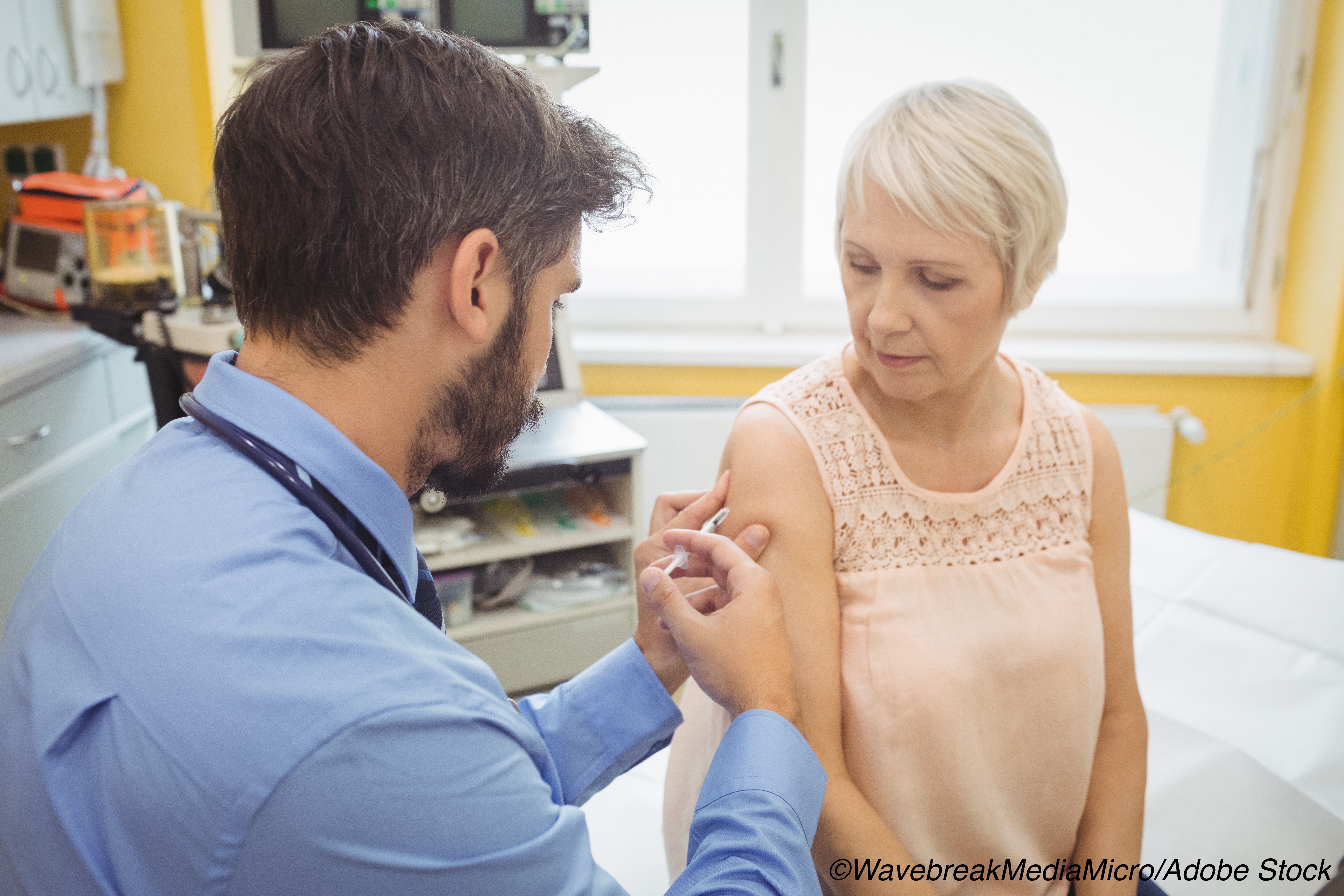 PHILADELPHIA —In light of National Immunization Awareness Month — and due to the ongoing Covid-19 pandemic — the American College of Physicians (ACP) issued a statement insisting that U.S. adults receive recommended immunizations.
The ACP fears that, as rising Covid-19 cases and the 2020-21 flu season are on track to collide through the fall and winter, frontline healthcare workers might be overwhelmed by an influx of sick patients. And vaccines, the organization argued, might help offset this risk.
"Although there are uncertainties with the current Covid-19 global health crisis, we know for sure the benefits of getting immunized for illnesses such as the flu, and that those vaccinations are safe and effective," said Jacqueline W. Fincher, MD, MACP, president, ACP, in a press release. "They protect against health problems, hospitalization, or even death. They also help prevent the spread of disease, especially among those who are most vulnerable to serious complications, such as the elderly and those with chronic conditions and weakened immune systems, which is particularly important now given the risks associated with Covid-19."
The organization emphasized that the flu vaccination is not the only important immunization patients should receive this fall — the CDC's Advisory Committee on Immunization Practices (ACIP) also recommends that adults stay up-to-date with the Tdap vaccine for tetanus, diphtheria, and pertussis; pneumococcal immunizations for pneumococcal pneumonia, bacteremia, and meningitis; HPV vaccine for cervical, anal, and other cancers; hepatitis A and B vaccines; and the herpes zoster vaccine to help prevent shingles.
As the ACP noted, U.S. adults do not have a stellar track record when it comes to seeking out common vaccinations. According to a survey from the CDC, in 2017:
Only 45% of patients 19 and older and 68% of patients 65 and older received flu immunizations.
Only 24.5% of patients 19 and older and 69% of patients 65 and older received pneumococcal immunizations.
"Td or Tdap immunizations for adults 19 and older over a ten-year period was about 63% while Tdap vaccination was 32% for adults in this age group."
To help increase immunizations among adults, the ACP recommended that physicians discuss needed vaccinations with their patients and make sure their patients are up to date on vaccinations when they receive the flu vaccine. The latest adult immunization schedule and ACIP-approved recommendations are available in Annals of Internal Medicine, the ACP wrote.
John McKenna, Associate Editor, BreakingMED™
Cat ID: 192
Topic ID: 86,192,730,31,192,561,151