Organization asks policymakers to remove barriers to evidence-based care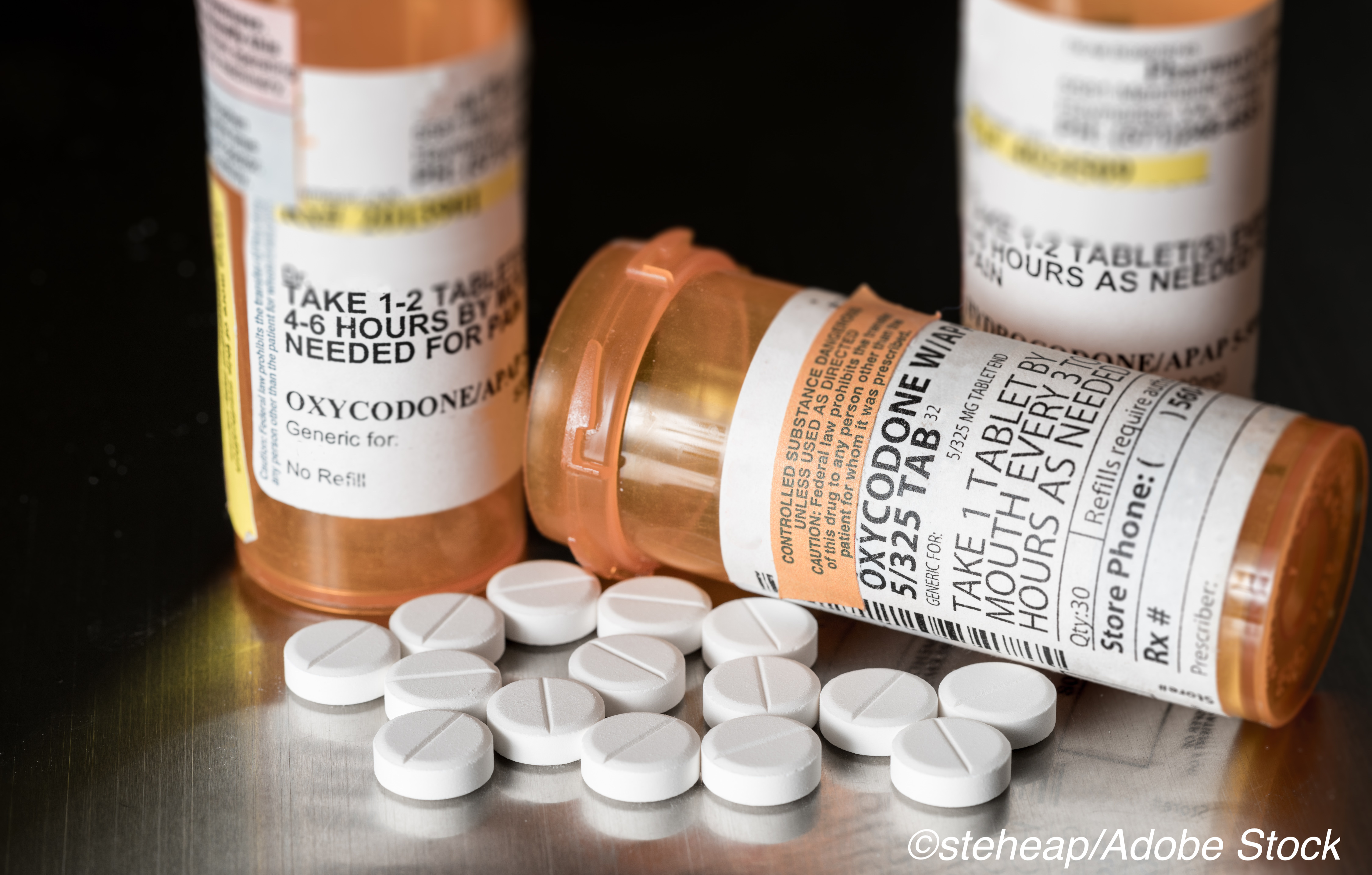 Despite efforts among healthcare professionals to rein in opioid prescriptions, the overdose epidemic in the U.S. is growing more deadly, primarily due to illegal drugs, according to a report from the American Medical Association (AMA).
"The changing landscape of the opioid epidemic poses challenges for the health care system, which must pivot to treat people in danger of overdose from all drugs," the AMA noted in a press release. "The AMA is calling on stakeholders—including health insurers and policymakers—to remove barriers to evidence-based care. Red tape and misguided policies are grave dangers to pain patients and those with an opioid-use disorder."
The AMA explained that, while opioid prescribing is decreasing and naloxone prescribing is increasing, illicit drugs are quickly rising to take the place of prescription drugs as the leading cause of drug overdoses in the U.S. Highlights from the AMA report included:
"Opioid prescribing decreases for a sixth year in a row. Between 2013 and 2019, the number of opioid prescriptions decreased by more than 90 million—a 37.1 percent decrease nationally.
"Prescription Drug Monitoring Program (PDMP) registrations and use continue to increase. In 2019, health care professionals nationwide accessed state PDMPs more than 739 million times—a 64.4 percent increase from 2018 and more than an 1,100 percent increase from 2014. More than 1.8 million physicians and other health care professionals are registered to use state PDMPs.
"More physicians are certified to treat opioid use disorder. More than 85,000 physicians (as well as a growing number of nurse practitioners and physician assistants) now are certified to treat patients in-office with buprenorphine—an increase of more than 50,000 from 2017.
"Access to naloxone increasing. More than 1 million naloxone prescriptions were dispensed in 2019—nearly double the amount in 2018, and a 649 percent increase from 2017."
But despite these positive changes, deaths from drugs continue to increase. From 2015-2019, The Centers of Disease Control and Prevention (CDC) reported that deaths from prescription opioids dropped from 12,269 to 11,904 — meanwhile, deaths from illegally manufactured fentanyl and fentanyl analogues jumped from 5,766 to 36,509; deaths from stimulants, particularly methamphetamine, went from 4,402 to 16,279; deaths from cocaine increased from 5,496 to 15,974; and heroin deaths increased from 10,788 to 14,079.
"The nation needs to confront the fact that the nation's drug overdose epidemic is now being driven predominantly by highly potent illicit fentanyl, heroin, methamphetamine and cocaine, although mortality involving prescription opioids remains a top concern," said immediate past AMA president and AMA Opioid Task Force Chair Patrice A. Harris, MD, MA, in a statement. "If it weren't for naloxone, there likely would be tens of thousands additional deaths. It is past time for policymakers, health insurers, pharmacy chains and pharmacy benefit managers to remove barriers to evidence-based care for patients with pain and those with a substance use disorder."
The AMA noted several actions that policymakers can take in order to address this issue:
"Remove prior authorization, step therapy and other inappropriate administrative burdens or barriers that delay or deny care for FDA-approved medications used as part of medication-assisted treatment (MAT) for opioid use disorder.
"Support assessment, referral and treatment for co-occurring mental health disorders as well as enforce meaningful oversight and enforcement of state and federal mental health and substance use disorder parity laws, including requiring health insurance companies to demonstrate parity compliance at the time of their rate and form filing.
"Remove administrative and other barriers to comprehensive, multimodal, multidisciplinary pain care and rehabilitation programs.
"Support maternal and child health by increasing access to evidence-based treatment, preserving families, and ensuring that policies are non-punitive.
"Support increased efforts to expand sterile needle and syringe services programs as well as reforms in the civil and criminal justice system that ensure access to high quality, evidence-based care for opioid use disorder, including MAT.
"Implement systems to track overdose and mortality trends to provide equitable public health interventions that include comprehensive, disaggregated, racial and ethnic data collection related to testing, hospitalization, and mortality associated with opioids and other substances.
"We know that ending the drug overdose epidemic will not be easy, but if policymakers allow the status quo to continue, it will be impossible," Harris concluded. "This is particularly important given concerns that the Covid-19 pandemic is worsening the drug overdose epidemic. Physicians will continue to do our part. We urge policymakers to do theirs."
John McKenna, Associate Editor, BreakingMED™
Cat ID: 144
Topic ID: 87,144,393,730,192,144,151