Pending cuts follow on the heels of major physician revenue loss in 2020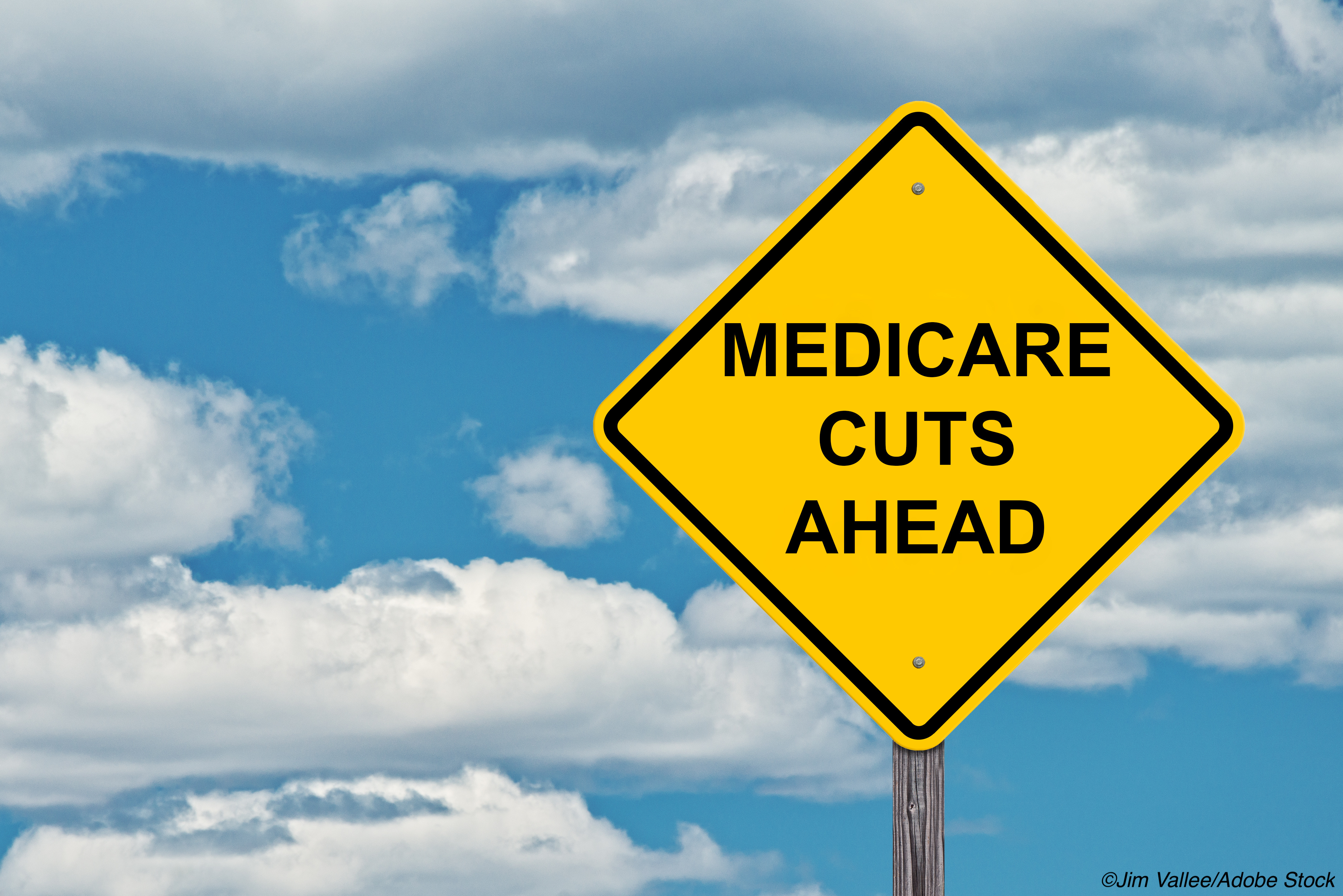 The American Medical Association (AMA) put Congress on blast for not addressing the looming Medicare cuts slated to take effect on January 1, 2022, accusing Congress of failing both patients and physicians.
"Physicians have warned Congress for months about the pending and perilous Medicare cuts coming on January 1," AMA president Gerald E. Harmon, MD, said in a written statement. "Yet, the end of the year is quickly approaching and it is clear that Congress is not prioritizing support for the nation's health care providers who have been on the front lines of the Covid-19 pandemic."
This is far from the first time the AMA rang the alarm bell over the pending 2021 Medicare cuts this fall; the AMA announced a bipartisan effort urging House leadership to avert the cuts back in October, and in November, the organization pushed back against a newly proposed rule that would result in substantial cuts to Medicare payments to physicians due to a reduction in the 2022 Medicare conversion factor.
Overall, physicians are looking at around 10% cuts to Medicaid payments in the 2022 calendar year.
"These cuts are unsustainable during normal times, and they are reckless during a public health emergency. The result of congressional inaction is that Medicare patients are certain to experience reduced access to care. There is plenty of blame to go around for this unnecessary situation."
A new AMA report also released Wednesday suggests that these 2022 Medicare cuts are coming at a time when physicians are already suffering from a loss of Medicare revenue. According to the report, "Impacts of the Covid-19 Pandemic on 2020 Medicare Physicians Spending," Medicare spending dropped an estimated 14%, or $13.9 billion, below expected levels for 2020 as a result of delayed or foregone health care service in the early days of the Covid-19 pandemic. While payments saw a rebound later in the year as patients began to return to doctor's offices, Medicare spending for physician services did not recover to pre-pandemic trends.
The AMA laid out Medicare spending declines in 2020 as follows:
When looking at service type, spending for evaluation and management fell by nearly 50% by late March, and spending for imaging, procedures, and tests dropped until mid-April, dropping to 65%-70% below expected 2020 spending.
By setting or specialty, spending lows (April 2020) ranged from a 26% drop for skilled nursing facilities to a whopping 90% decline for ambulatory surgical centers; spending rebounded for all major settings in late 2020 but remained 4%-15% below expected spending for the year; and reductions varied among specialties, ranging from 4% for nephrologists to 28% for physical therapists.
By state or region, drops in cumulative spending ranged from 9% in Idaho, Oklahoma, and South Carolina to 22% in Minnesota; the biggest reductions occurred in the Northeast and Upper Midwest, while the lowest occurred in the South and Western/Northwest regions.
"Physicians experienced a significant and sustained drop in Medicare revenue during the first 10 months of the pandemic," Harmon wrote. "Medical practices that have not buckled under financial strain continue to be stretched clinically, emotionally, and fiscally as the pandemic persists… As struggling physician practices face a difficult and precarious road to recovery, now is the time for financial stability in Medicare and the AMA is strongly urging Congress to avert the planned payment cuts."
John McKenna, Associate Editor, BreakingMED™
Cat ID: 418
Topic ID: 88,418,464,730,192,418,463,925