Researchers call for global clinical guideline changes to reflect prevention rather than BP control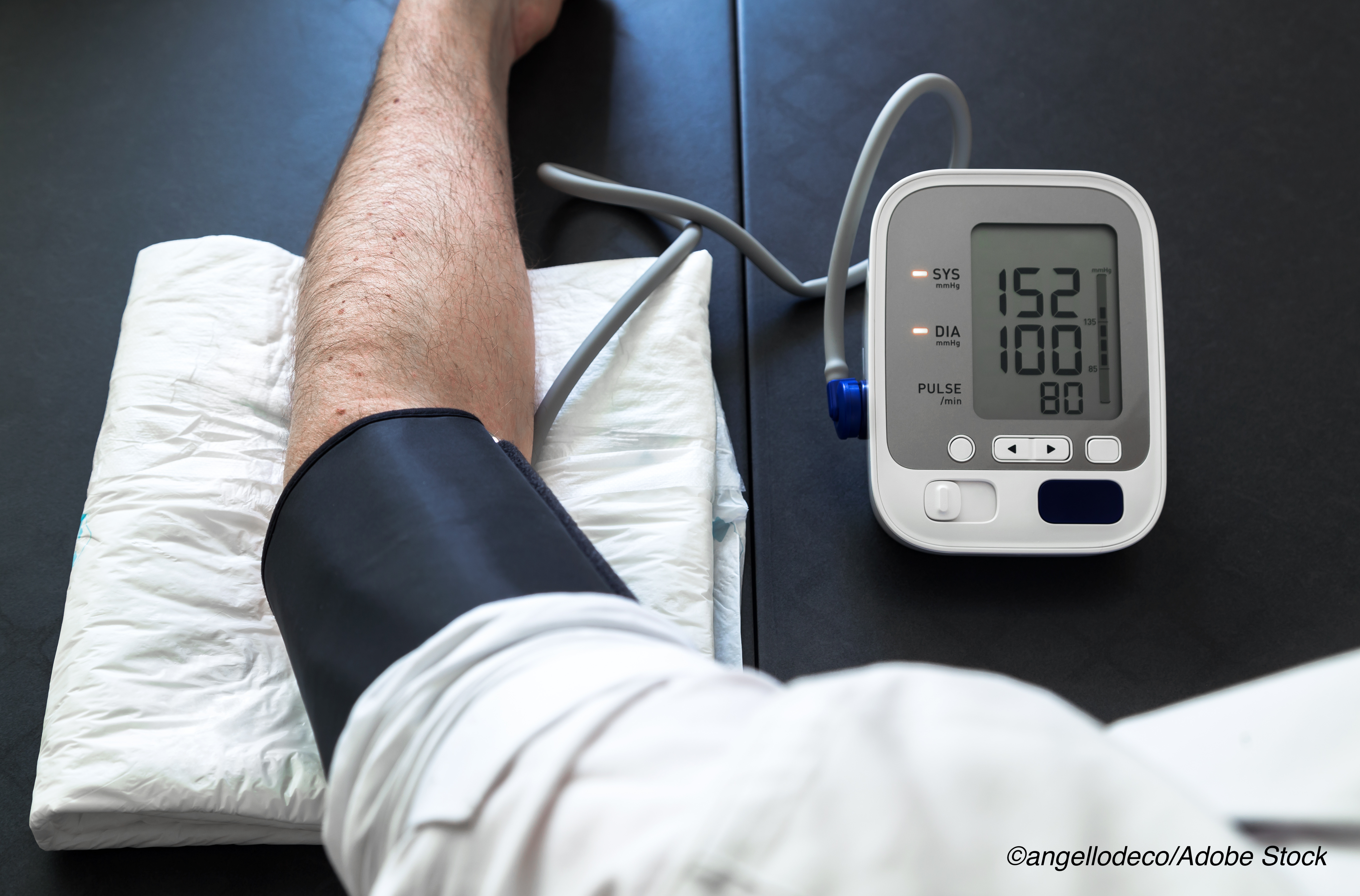 Even in individuals with normal blood pressure, treatment with antihypertensive medications may effectively prevent the development of cardiovascular diseases (CVDs) such as heart failure, myocardial infarction, and stroke, according to a new study from The Blood Pressure Lowering Treatment Trialists' Collaboration.
Global clinical guidelines call for limiting antihypertensive treatment to individuals with high blood pressures, typically above 140/90 mmHg. Yet these researchers concluded that decisions to treat patients with antihypertensive medications can no longer be based only pre-existing cardiovascular disease or blood pressure levels. Rather, clinicians should consider antihypertensive medications for prevention of cardiovascular disease in patients who are at increased risk for heart disease and stroke. They called for clinical guideline changes to reflect this and published their results in The Lancet.
"In this large-scale analysis of randomized trials, a 5-mmHg reduction of systolic blood pressure reduced the risk of major cardiovascular events by about 10%, irrespective of previous diagnoses of cardiovascular disease, and even at normal or high–normal blood pressure values. These findings suggest that a fixed degree of pharmacological blood pressure lowering is similarly effective for primary and secondary prevention of major cardiovascular disease, even at blood pressure levels currently not considered for treatment," wrote lead author Kazem Rahimi, University of Oxford, U.K., and fellow researchers.
"Physicians communicating the indication for blood pressure lowering treatment to their patients should emphasize its importance on reducing cardiovascular risk rather than focusing on blood pressure reduction itself," they stressed.
For this meta-analysis, Rahimi et al searched PubMed, MEDLINE, the Cochrane central register, and ClinicalTrials.gov to identify 48 randomized trials (antihypertensive medications versus placebo or other classes of antihypertensive, or between more intensive treatment versus less intensive regimens), which included 344,716 participants and at least 1,000 person-years of follow-up.
Their goal was to assess the effects of BP-lowering treatments in patients with and without CVD, overall and across seven categories of systolic blood pressures that ranged from ˂120 to ≥170 mmHg). The primary outcome of the study was a major CV event, which researchers defined as a composite of fatal and non-fatal stroke, fatal or non-fatal myocardial infarction (MI) or ischemic heart disease, or heart failure causing death or hospitalization.
Patients with preexisting CVD had a baseline mean blood pressure of 146/84 mmHg, and those without CVD, 157/89 mmHg. Systolic pressures of ˂130 mmHg were seen in 19.8% and 8.0%, respectively.
The effects of hypertensive treatment were proportional to the intensity of systolic blood pressure reduction.
After a median of 4.15 years' follow-up, a total of 12.3% of patients had at least one major CV event; these included 4.0% with stroke, 5.6% with ischemic heart disease, and 2.4% with heart failure. Among the 8.4% of patients who died, 3.4% of deaths were due to CVD.
In those without baseline CVD, the incidence for developing a major CV event per 1,000 person-years was 31.9 (95% CI: 31.3-32.5) in the comparator group, and 25.9 in the intervention group. In those with baseline CVD, these rates were 39.7 (95% CI: 39.0-40.5) and 36.0 (95% CI: 35.3-36.7), respectively.
"Overall, a 5 mm Hg systolic blood pressure reduction reduced the risk of major cardiovascular events, regardless of stratification by cardiovascular disease," wrote Rahimi et al.
For all 5-mmHg reductions in systolic pressures, the hazard ratio (HR) for major CV events was 0.91 (95% CI: 089-094) in those without baseline CVD, and 0.89 (95% CI: 0.86-0.92) for those with baseline CVD. Upon stratified analysis, researchers found no evidence of heterogeneity of treatment effects on major CV events according to baseline CVD status or systolic blood pressure categories.
"This study provides evidence against the widely held view that an individual's blood pressure or previous diagnosis of cardiovascular disease per se are key factors for selecting or deselecting participants for blood pressure-lowering treatment. These findings call for revision of clinical guideline recommendations globally and suggest that antihypertensive medications are better viewed as treatment options for prevention of cardiovascular disease regardless of an individual's blood pressure level and their previous history of cardiovascular disease. For people at risk of cardiovascular disease, pharmacological blood pressure-lowering treatment should become a cornerstone of risk prevention irrespective of cardiovascular disease status or blood pressure," concluded Rahimi and colleagues.
Limitations include the stratification of analyses based on only two variables, underrepresentation of specific participant groups, exclusion of other outcomes (valvular heart disease, peripheral vascular disease, atrial fibrillation, diabetes) in the definition of major CV events, and the lack of investigation of potential treatment harms.
Each 5-mmHg reduction in systolic blood pressure lowered the relative risk of cardiovascular events by around 10%, even in people with normal blood pressure and those without preexisting cardiovascular disease.

Clinicians urged to re-think treatment as CVD prevention in those with increased risks of heart disease and stroke.
Liz Meszaros, Deputy Managing Editor, BreakingMED™
This study was funded by the British Heart Foundation, UK National Institute for Health Research, and Oxford Martin School.
Rahimi reported no disclosures.
Cat ID: 6
Topic ID: 74,6,730,6,914,192,916