Covid-19 or not, ASCO says home infusions unsafe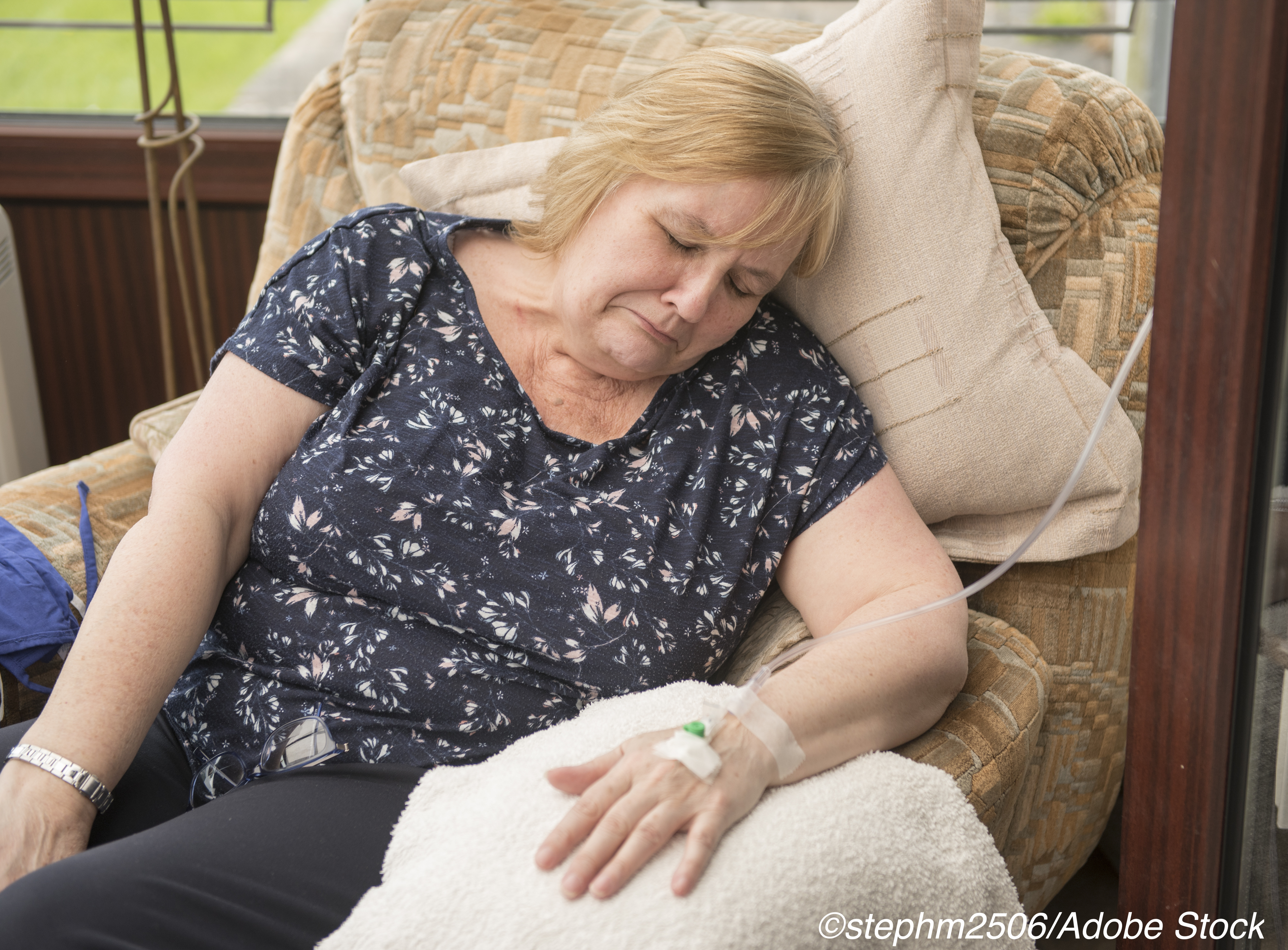 Despite the risks posed by the Covid-19 pandemic, the American Society of Clinical Oncology (ASCO) says now is not the time to sanction home infusion of anticancer therapies.
A month ago the ASCO board voted to issue a policy statement opposing a Centers for Medicare and Medicaid Services (CMS) measure that permitted flexibility in billing for certain services. That CMS policy, which was released last March, expanded reimbursement for telemedicine services, a move many considered necessary as the nation went into lockdown mode.
But ASCO said the new flexibility from CMS "opened the path for potential increases in use of home infusion for anticancer therapy."
In a press release issued July 30, ASCO President Lori J. Pierce, MD, said "We understand that Covid-19 has resulted in treatment challenges in some cases, and that home infusion services have been utilized as an alternative to treatment in outpatient facilities, but it is still unclear if the benefits outweigh the risks of this approach. During and beyond this pandemic, patient safety must continue to be the first priority, and the decision to administer anticancer therapy in a home setting should be made only if both the treating physician and patient agree it's in the patient's best interest."
Home infusion of anticancer therapy differs from traditional outpatient therapy in that instead of going to an oncology facility for treatment, a qualified member of the care team, typically a nurse, comes to the patient's home to administer the treatment. While this reduces some hurdles for the patient, home infusion adds a number of risks for both patients and care team members, including concerns around the safe handling of anticancer therapy in the home and the potential lack of coordination with the treating oncologist. Further, adverse side effects from anticancer therapy may quickly escalate and become life-threatening emergencies that may not be able to be adequately resolved in the patient's home."
The policy statement approved by the ASCO board on June 23, cautions "routine use of home infusions of anticancer therapy could potentially fail to provide the safeguards to both patients and health care providers called for in existing safety standards, thereby exposing both to unnecessary risk."
ASCO's objections do not extend to continuous infusion via an infusion pump which is connected and disconnected within a healthcare setting. "ASCO's concerns focus exclusively on the intravenous infusion of anticancer agents at a patient's home by health care personnel," notes the policy statement.
In the press release, Pierce expanded that explanation adding that ASCO's "safety principles, for example, emphasize using more than one practitioner to verify and document dosage and infusion volume, safeguards that are designed to minimize errors and prevent patient harm. In an oncology practice, additional trained staff are available to do this, but that is not the case in a home infusion setting."
ASCO is seeking publicly funded research to evaluate "the safety and effectiveness of home infusion of anticancer therapy" and meanwhile is asking CMS to "not extend temporary flexibility to home infusion for Part B cancer drugs."
It also wants CMS to "consult closely with oncology experts prior to implementation of its home infusion benefit in 2021, to ensure that it is only used when the treating physician and patient determine that home infusion is the most appropriate setting based on the patient's need and treatment plan. Quality reporting for home infusion therapy services should require collection of oncology-specific measures to enable the evaluation of safety in anticancer therapy administration."
Turning to insurers, ASCO said that before health insurers design systems to deliver pre-prepared antineoplastic drugs to clinical staff should consult with treating oncologists."
Peggy Peck, Editor-in-Chief, BreakingMED
Cat ID: 116
Topic ID: 78,116,730,116,935,192,151