Overall survival and progression-free survival enhanced with 177Lu-PSMA-617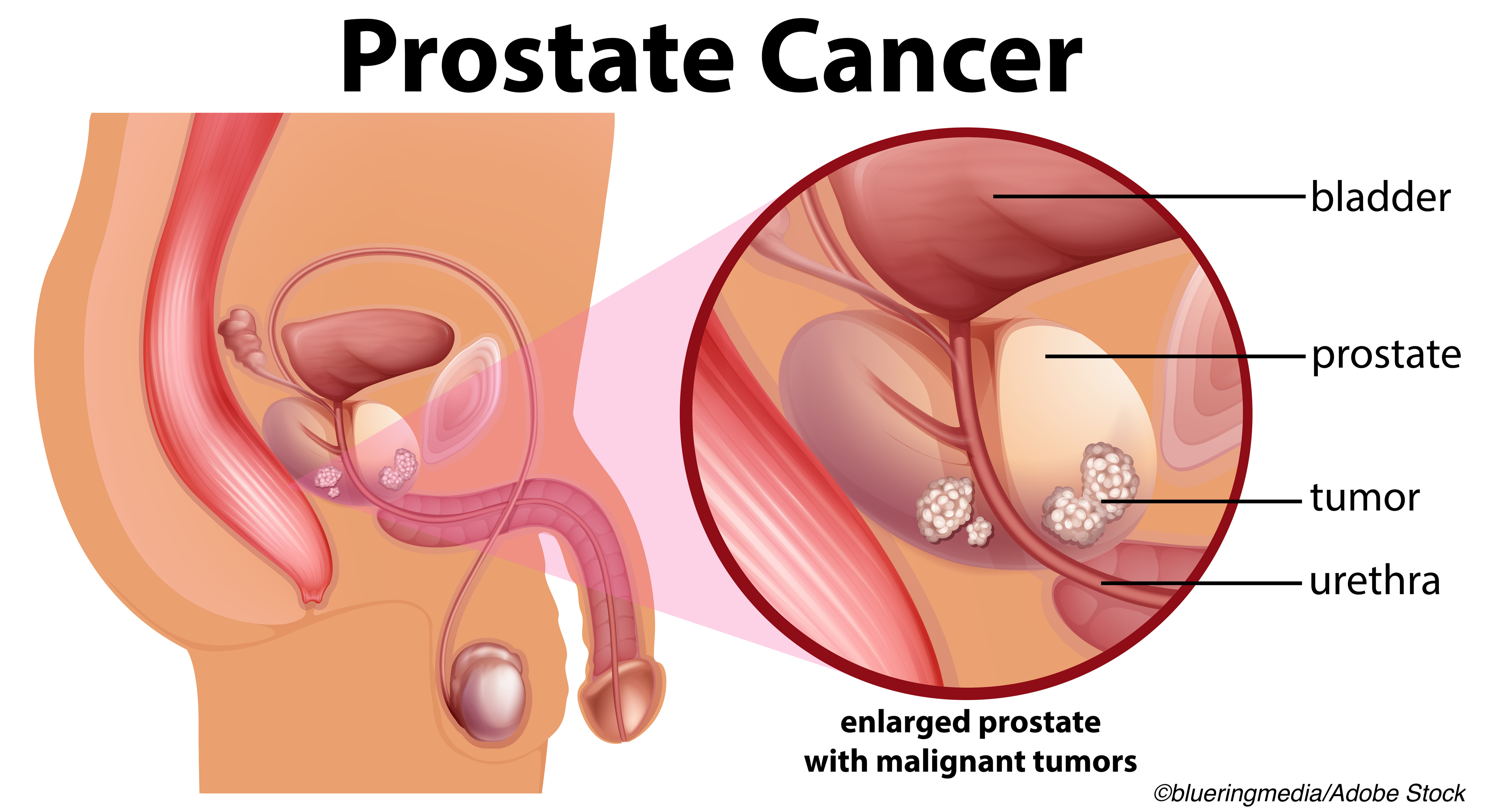 A novel agent that allows radiation to better attack cancer cells appears to improve survival among men diagnosed with metastatic castration-resistant prostate cancer, researchers reported.
In the so-called VISION trial, Michael Morris, MD, head of the Prostate Cancer Section at Memorial Sloan Kettering Cancer Center, New York City, said that patients who were given the addition of lutetium-177- prostate-specific membrane antigen-617 (177Lu-PSMA-617) to standard of care achieved median progression-free survival of 8.7 months, compared with patients who received standard of care therapy who had progression-free survival of 3.4 months (P<0.001).
At a press conference at the virtual meeting of the American Society of Clinical Oncology, Morris also noted that patients treated with 177Lu-PSMA-617 had a median overall survival of 15.3 months versus 11.3 months among patients who received standard of care therapy alone (P<0.001).
That translated to 38% relative reduction in the risk of death, he said.
"The findings suggest that 177Lu-PSMA-617 warrants consideration as a new standard of care in this patient population, pending regulatory review and approval," Morris noted.
The VISION trial enrolled 831 patients previously treated with androgen receptor pathway inhibitors and 1 to 2 taxane chemotherapy regimens. Patients also had PSMA-positive disease.
Morris explained that PSMA is a transmembrane protein that is highly expressed in approximately 80% of patients with prostate cancer, including in metastatic disease. With that high expression, PSMA is an attractive therapeutic target.
Lutetium-labeled PSMA-617 is a radioactive compound that binds to prostate cancer cells expressing PSMA, enabling targeted delivery of radiation to the tumor and the surrounding microenvironment.
In commenting on the study at the press briefing, Lori Pierce, MD, ASCO president and a professor of radiation oncology at the University of Michigan, Ann Arbor, said, "This novel targeted radiotherapy could fill a significant need for patients with metastatic castration-resistant prostate cancer that has progressed despite chemotherapy and targeted antiandrogen therapy.
"The success of this treatment highlights the importance of investigating alternatives to traditional types of cancer therapies," she said. Despite recent therapeutic advances, metastatic castration-resistant prostate cancer remains incurable. Current treatment options include chemotherapy, androgen receptor blockers, and targeted therapies, the researchers noted.
Use of 177Lu-PSMA-617 did come with more adverse events, Morris said. He reported that 52.7% of the patients who were assigned to receive 177Lu-PSMA-617 experience high-grade treatment-emergency adverse events compared with 38.0% of the patients who were treated with standard of care therapy.
However, Morris said there were no unexpected or concerning safety signals. Grade 3 or higher fatigue was reported by 7% of patients on 177Lu-PSMA-617 compared with 2.4% of patients on standard of care; 23.4% of patients on 177Lu-PSMA-617 had bone marrow suppression compared with 6.8% of patients on standard of care treatment.
In the trial, patients were randomized 2:1 to 177Lu-PSMA-617 at a dose of 7.4 GBq every 6 weeks for 6 cycles plus standard of care or to standard of care alone. The standard of care was determined by the investigator but excluded cytotoxic chemotherapy and radium-223.
The alternate primary endpoints were radiographic progression-free survival by independent central review and overall survival.
VISION was an international, randomized, open-label phase III study. Between June 2018 and October 2019, the researchers assigned 511 men to receive 177Lu-PSMA-617 plus standard of care and 280 other patients were assigned to the standard of care arm of the VISION study. Median study follow-up was 20.9 months at the data cut-off of Jan. 27, 2021. Treatment groups were balanced in terms of demographics and baseline characteristics, Morris reported.
He also noted that all key secondary endpoints were statistically significant between the treatment arms in favor of 177Lu-PSMA-617 plus standard of care including independent committee review-determined overall response rate. The response was observed in 29.8% of patients who were given 177Lu-PSMA-617 compared with 1.7% of the patients who were solely on standard of care therapy.
Edward Susman, Contributing Writer, BreakingMED™
The trial was sponsored by Endocyte, Inc., a Novartis company.
Pierce disclose relationships with PFS Genomics, UpToDate, Bristol-Myers Squibb and Exact Science.
Morris disclosed relationships with Advanced Accelerator Applications; Athenex; Bayer; Curium Pharma; Endocyte; Johnson & Johnson; ORIC Pharmaceuticals, Corcept Therapeutics; Janssen; Progenics; Roche/Genentech, Sanofi, and Fujifilm.
Cat ID: 172
Topic ID: 98,172,728,791,730,122,25,73,482,172