Local cancers had strongest associations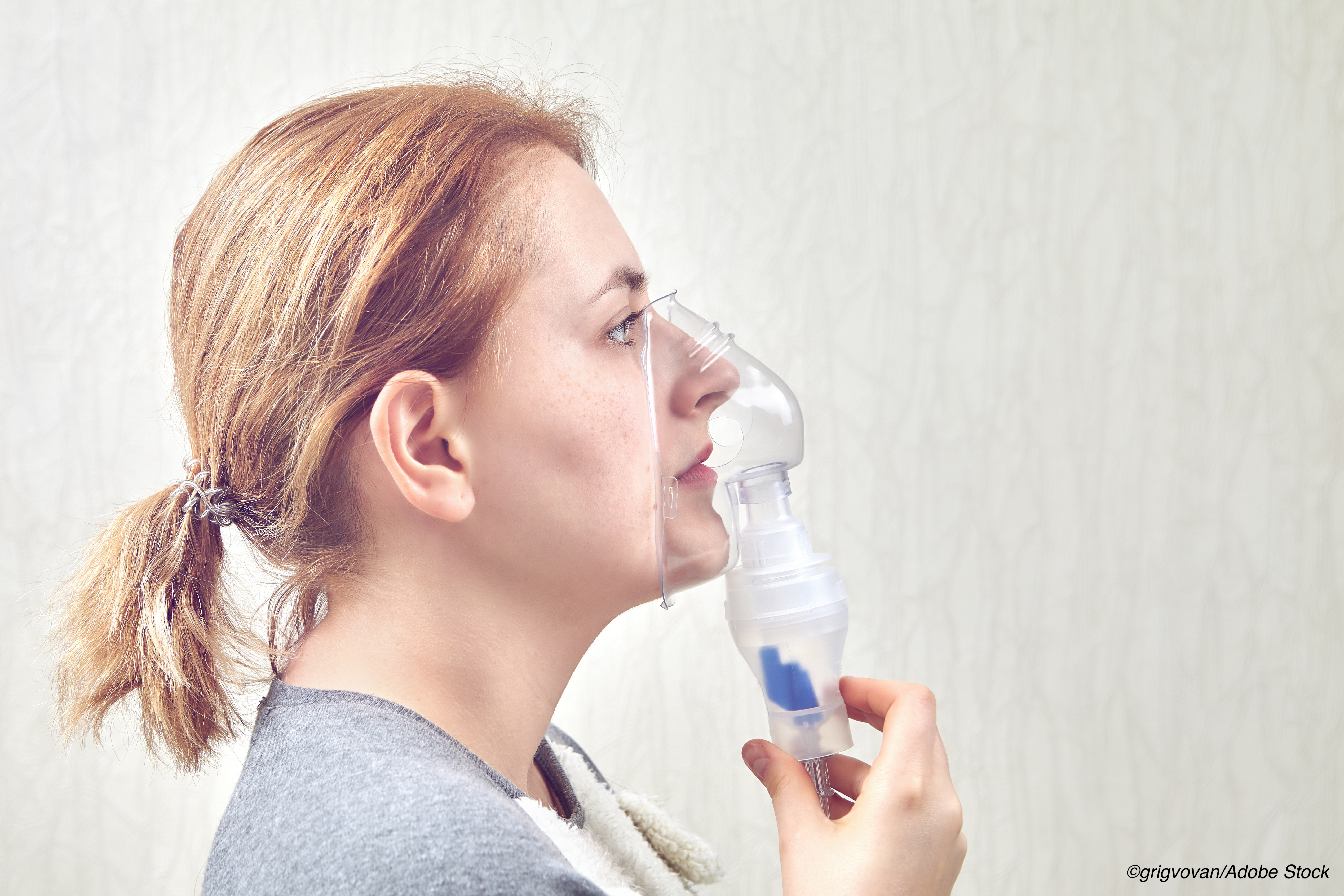 Immune-mediated diseases—such as asthma, celiac disease, and autoimmune hepatitis—may increase the risks of cancer, according to findings published in JAMA Oncology. Researchers reported that organ-specific immune-mediated diseases had strong associations with the risk of local cancers, and that while these associations were primarily organ specific, some cancers in near as well as distant organs and in different body systems were also linked.
Previous studies cemented the role of inflammation in carcinogenesis and implicated the role of immunoregulation. But, according to Ming-ming He, MD, of Sun Yat-sen University Cancer Center, State Key Laboratory of Oncology in South China, and the Collaborative Innovation Center for Cancer Medicine, Guangzhou, China, and colleagues, research focusing on the relationship between immune-mediated diseases and cancer risk is lacking.
"To our knowledge, no studies have examined the association of organ-specific immune-mediated diseases with the risk of local and extralocal cancers. The cancer risk profiles for individual immune-mediated diseases need further characterization. Moreover, although immune-mediated diseases and cancer share some similar environmental triggers, most prior studies did not adjust for the lifestyle risk factors that may confound the associations. In addition, previous studies did not assess the less common immune-mediated diseases associated with cancer risk," they wrote.
In this post-hoc analysis of total and individual cancer risk associated with 48 immune-mediated diseases, He and colleagues used data from 478,753 participants (mean age: 56.4 years; 54% female) included in the U.K. Biobank, from whom they gathered over 4 million person-years of follow-up.
In all, 2,834 cases of cancer occurred in 61,945 patients with immune-mediated disease, compared with 26,817 cancers in 417,257 patients without immune-mediated diseases (multivariable HR: 1.08; 95% CI: 1.04-1.12).
He and colleagues found that five organ-specific immune-mediated diseases were significantly associated with a higher risk of local—but not extra-local—cancers:
Asthma (HR: 1.34; 95% CI: 1.14-1.56).
Celiac disease (HR: 6.89; 95% CI, 2.18-21.75).
Idiopathic thrombocytopenic purpura (HR: 6.94; 95% CI: 3.94-12.25).
Primary biliary cholangitis (HR: 42.12; 95% CI: 20.76-85.44).
Autoimmune hepatitis (HR: 21.26; 95% CI: 6.79-66.61) (P<0.002 for heterogeneity).
In addition, they identified nine immune-mediated diseases that were associated with increased risk of cancers in the involved organs, including asthma with lung cancer (HR: 1.34; 95% CI: 1.14-1.57; P<0.001) and celiac disease with small intestine cancer (HR: 6.89; 95% CI: 2.18-21.75; P=0.001).
Finally, 13 immune-mediated diseases were associated with an increased risk of cancer in nearby organs (including autoimmune hepatitis associated with tongue cancer [HR: 27.75; 95% CI: 3.82-199.91; P=0.001]), and with cancers in different systems (including idiopathic thrombocytopenic purpura with liver cancer [HR: 11.96; 95% CI: 3.82-37.42; P<0.001]).
Study limitations include patient self-reporting of medications use only at the time of their recruitment (with no detailed information on dose or duration of therapies), low numbers of rare immune-mediated diseases, the possibility of change findings, use of inpatient records only to count immune-mediated diseases, and the relatively young and predominantly White cohort and limited number of rare cancers.
In an accompanying editorial, Douglas R. Stewart, MD, of the National Cancer Institute, National Institutes of Health, Rockville, Maryland, echoed the importance of these limitations.
"There are limitations to the work, so the findings must be treated as preliminary, hypothesis generating, and in need of replication. The authors acknowledge this, he wrote.
"Despite these limitations, the authors extracted from the big data provided by the UK Biobank clinically and scientifically useful insights and estimates of cancer risk associated with immune-mediated disease. The authors provided novel insights into cancer risk in expected and unexpected places," added Stewart. "For example, associations were found for sicca syndrome (cancers of the small intestine and mouth) and Guillain-Barre syndrome (soft tissue cancer). The most intriguing findings were the cancers that arose at sites distant to a specific organ and therefore may not have been previously suspected. These cancers include autoimmune hepatitis with tongue and esophagus cancer, ulcerative colitis with tongue and prostate cancer, idiopathic thrombocytopenic purpura and liver cancer, Graves' disease and soft tissue cancer, bullous disorders with laryngeal cancer, and psoriasis with lung and laryngeal cancers.
"All these findings need replication, careful exclusion of confounding factors (e.g., medication and germline genetic risk), and additional basic and clinical research work to understand the biology. However, the authors also observed numerous known immune diseases associated with cancer risk; these rediscoveries are reassuring because they serve as useful positive controls for the data and methods," he concluded.
Immune-mediated diseases are associated with risk of both local and systemic cancers.

Organ-specific immune-mediated diseases had stronger associations with risk of local cancers than extralocal cancers, and many immune-mediated diseases were associated with increased risk of cancer in the involved organs and in both near and distant organs, as well as in different systems.
Liz Meszaros, Deputy Managing Editor, BreakingMED™
This work was supported by grants from the American Cancer Society, the US National Institutes of Health, and the German Research Foundation. The UK Biobank was primarily funded by the Wellcome Trust and the Medical Research Council. Other areas of funding include the UK Department of Health, the Scottish Government, the Welsh Assembly Government, the British Heart Foundation, and Diabetes UK.
Researcher He reported no disclosures.
The editorial comment was supported by the Intramural Research Program of the Division of Cancer Epidemiology and Genetics of the National Cancer Institute, Bethesda, Maryland.
Stewart reported performing contract clinical telehealth services for Genome Medical Inc in accordance with relevant National Cancer Institute ethics policies.
Cat ID: 935
Topic ID: 78,935,730,187,111,188,935,192,158,925