Midline brain structure effects seen with multiple concussions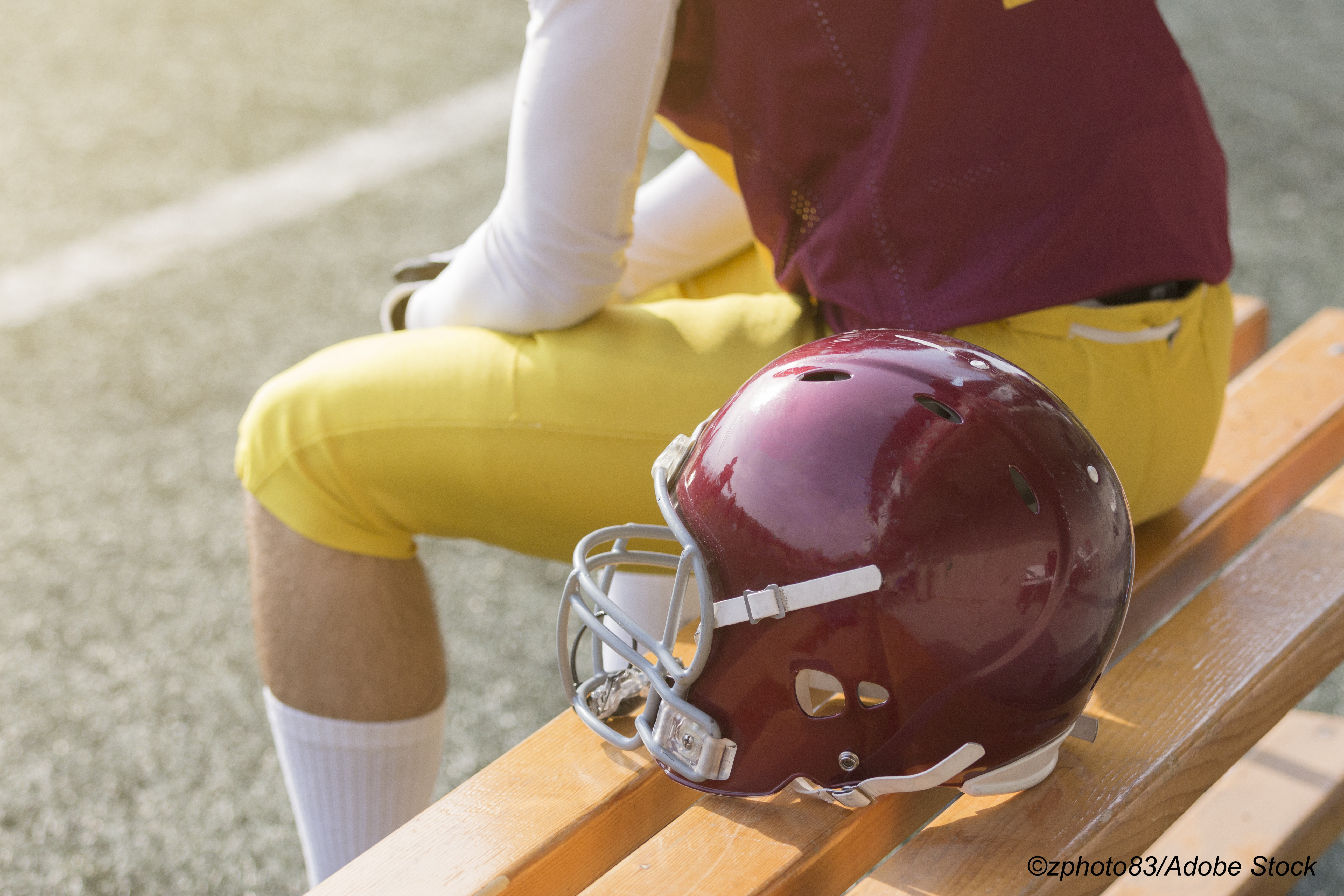 Acute and chronic effects on midline brain structures were seen in college athletes with multiple concussions, a longitudinal imaging study found.
Acutely concussed varsity players who had a history of concussion (HOC) had greater declines in midcingulate cerebral blood flow subacutely (z=−3.29; P=0.002) and greater declines in posterior cingulate cerebral blood flow at 1 year after return to play (z=−2.42; P=0.007) than athletes without HOC.
Of two flow-related markers of disturbed microstructural integrity measured in the corpus callosum, mean diffusivity (MD) was higher in athletes with HOC at return to play (z=2.54; P=0.008). No significant associations were found for fractional anisotropy (FA).
"The analyses indicated that cerebral blood flow tends to decrease within the cingulate after concussion, with greater reductions for athletes with HOC, relative to controls," wrote Tom Schweizer, PhD, of St. Michael's Hospital in Toronto, Canada, and co-authors in Neurology.
"Critically, neuroimaging effects were seen despite a lack of significant differences in clinical presentation or time to RTP, indicating that 'sub-clinical' effects of HOC can be detected using MRI techniques," they added.
"We know concussions may have long-term effects on the brain that last beyond getting a doctor's clearance to return to play," Schweizer said in a statement. "It is unclear however to what extent the effects of repeated concussion can be detected among young, otherwise healthy adults. We found even though there was no difference in symptoms or the amount of recovery time, athletes with a history of concussion showed subtle and chronic changes in their brains." he added. The study cohort included 61 healthy collegiate athletes with acute concussion (including 36 with HOC) and 167 athletes without acute concussion (including 73 with HOC). Mean age of the group was about 20 and about half of participants were female.
Concussed athletes were excluded if they had any post-concussion neurologic impairments based on examination, including abnormalities of cranial nerves, gait, balance, or gross motor function. All athletes were assessed with the Sport Concussion Assessment Tool (SCAT) measuring cognition, balance, symptoms, and other domains affected by concussion before their athletic season. Concussed athletes also completed SCAT at acute injury and return-to-play. There was no evidence of difference in demographic or clinical variables between concussed athletes with and without HOC.
Imaging of the cingulate and corpus callosum was done at five time points: at acute injury (1 to 7 days post-injury), the subacute phase (8 to 14 days), return to play (presuming no residual symptoms or deficits), 1 month after return to play, and 1 year after return to play.
Concussed athletes, with and without HOC, had elevated number and severity of SCAT symptoms at acute injury relative to controls and their own baseline (z>4.82, P<0.001 for all tests), but these were no longer elevated at return to play.
In an accompanying editorial, Erin Bigler, PhD, of Brigham Young University in Provo, Utah, and Steven Allder, MD of Cognition Health, London, wrote that the study "supports an early and focused examination of the corpus callosum and cingulate gyrus midline structures with advanced neuroimaging analysis techniques in sports-related concussion. However, it leaves unaddressed what other brain regions may be affected and how other regions may influence symptom burden and residuals from mTBI when present."
The findings "represent another study showing that sports-related concussion can have lasting effects, even in the return-to-play athlete who reportedly is asymptomatic," the editorialists added. "It appears that the athlete with a repeated history of concussion is particularly susceptible."
The cingulate cortex and corpus callosum abut and straddle midline, respectively, and can make contact with the midline falx cerebri when moving due to concussive-level forces. "These deep midline structures experience substantial strain during concussive blows, with dense vascularization and tissue anisotropy (respectively) facilitating the sensitive measurement of concussion effects," Schweizer and colleagues noted.
Bigler and Allder also observed that the study's sports-related concussion methodology addressed three significant research problems in mild traumatic brain injury (mTBI):
Sports-related concussion studies control for mechanism of injury and typically meet consistent diagnostic sports-related concussion criteria in athletes, who can be monitored over time, while non-concussed athletes provide an ideal, matched control comparison group. Sports-related concussion research also focuses on early and mild forms of traumatic brain injury.
The study targeted midline brain structures because biomechanical modeling suggests deformation regardless of where head impact occurs. Cingulate and callosal tracts are vulnerable because with concussive force and movement, callosal axons are anatomically subject to ventricular cerebrospinal fluid dynamics in addition to the possibility of mechanical contact with the falx for cingulate cortex and the corpus callosum, and both processes may result in parenchymal and vascular injury and dysfunction.
The study had ample enrolled participants to address the hypotheses being examined. "Limited sample size, heterogeneity of injury mechanism, varied age range and background of injured participants has been the bane of past mTBI studies," the editorialists noted.
Limitations of the study include attrition; of 61 athletes in the acute concussion group, the number of participants imaged at each time point varied from 29 to 53. "Attrition was not related to demographic or clinical variables (age, sex, HOC, collision sports, SCAT subtests, or days to return-to-play) for any of the sessions," the researchers noted.
In addition, the study focused on two brain structures in mild traumatic brain injury in athletes. Findings for other brain regions and how results may be generalized to more severe concussions or other populations remain unclear.
Acute and chronic effects on midline brain structures were seen in college athletes with multiple concussions, a longitudinal imaging study found.

Cerebral blood flow tended to decrease within the cingulate after concussion, with greater reductions for athletes with a history of concussion.
Paul Smyth, MD, Contributing Writer, BreakingMED™
This work was supported by the Canadian Institutes of Health Researchm the Canadian Institute for Military and Veterans Health Research, and Siemens Healthineers Canada.
Schweizer reports no disclosures relevant to the manuscript.
No disclosures were listed for the editorialists.
Cat ID: 130
Topic ID: 82,130,254,730,130,474,192,925