CABG survival benefit for women vanishes with tiime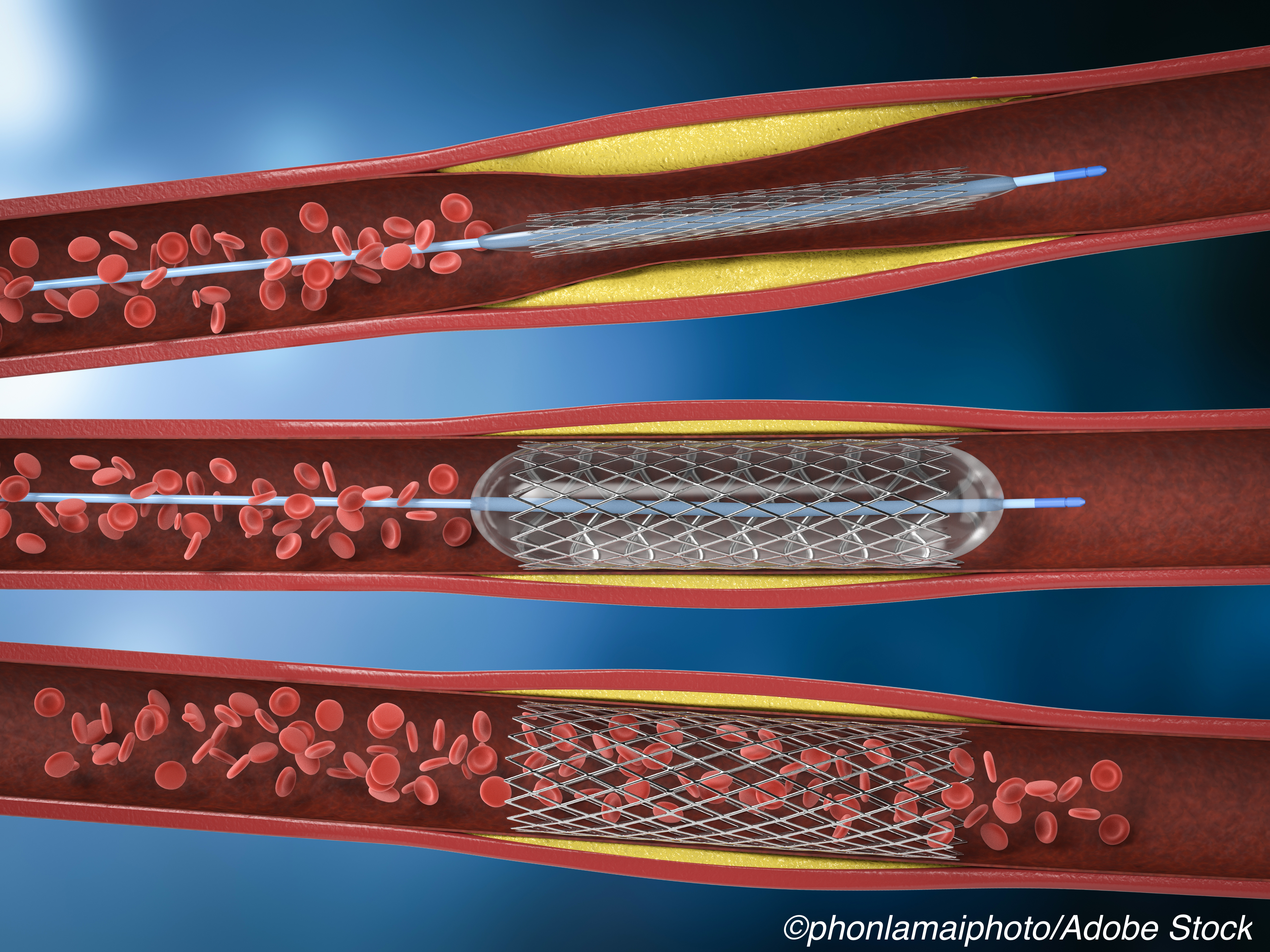 A head-to-head trial comparing coronary artery bypass graft (CABG) to PCI made headlines when it found that women who had bypass surgery had a 5-year survival advantage over similar women who were treated with stents, but with time that advantage has vanished, according to the latest analysis of SYNTAX Extended Survival (SYNTAXES).
"Female sex is not an independent predictor of all-cause mortality at 10 years in patients with three-vessel disease and/or left main coronary artery disease (CAD) treated with either PCI or CABG," wrote Patrick Serruys, MD, PhD, of the National University of Ireland in Galway, and coauthors in the Journal of the American College of Cardiology. "The beneficial effect on survival of CABG observed at 5 years in females disappeared at 10 years, whereas the mortality benefit of CABG in males became apparent only after 5 years."
SYNTAX randomized 1,800 consecutive patients with three-vessel or left main disease to CABG or PCI with the paclitaxel-eluting first-generation stent.
By year 4 of the initial 5-year follow-up, females, but not males, had more mortality benefit from coronary artery CABG than PCI, with a sex-treatment interaction HR of 2.87 (95% CI 1.35-6.07), and female sex was included in the SYNTAX II risk score for revascularization decision-making.
Both 5- and 10-year analysis showed no difference in all-cause mortality between the CABG and PCI groups.
"The interaction seen in the 5-year SYNTAX results was likely a type 1 error," noted Arnold Seto, MD, MPA, of the Long Beach Veterans Administration Hospital in California, in an accompanying editorial. "The authors rightfully ask whether the SYNTAX II score should be revised to remove female sex, and given the current study result, this appears warranted. "
"Women had a higher rate of all-cause mortality at 10 years (32.8% versus 24.7%) with the difference being mainly driven by a higher mortality rate between 5 and 10 years in women treated with CABG versus PCI (20.8% vs 14.1%; P=0.004)," Seto continued. "However, after adjustment for baseline characteristics, female sex was not an independent predictor for all-cause mortality at 10 years (adjusted HR 1.02; 95% CI 0.76-1.36; P=0.915)."
Women tend to develop coronary disease 10 years later in age than men, and female SYNTAX patients were more often older and had more comorbidities, including diabetes, hypertension, and chronic kidney disease. Also, the coronary artery disease that could conceivably benefit from revascularization was less complex in women.
"This suggests that regardless of the potential benefits of revascularization, competing mortality risks from age and comorbidities eventually catch up with patients, especially the older women in this trial," Seto said. "Somewhat younger, healthier men might thus demonstrate more benefit from a more complete revascularization with CABG than older, less healthy women."
The prospective SYNTAX trial randomized its 1,800 participants between March 2005 and April 2007.
The 5-year analysis found no overall difference in mortality between CABG and PCI (11.4% versus 13.9%; P=0.10, respectively), and a similar result was seen in the overall results from the 10-year analysis (24% versus 28%; P=0.066). The 5-year analysis concluded that CABG should remain the standard of care for patients with complex lesions (high or intermediate SYNTAX scores), while for those with less complex disease, PCI should remain an acceptable alternative.
In addition to female sex, the SYNTAX II risk score includes the anatomic SYNTAX score, ejection fraction, left main disease, and chronic obstructive pulmonary disease.
In the 10-year results, there was no significant difference in all-cause death between PCI using first-generation paclitaxel-eluting stents and CABG.
The 5-year sex difference in all-cause mortality seen between CABG and PCI in SYNTAX data has not been observed in other trials, the authors noted, citing a 2009 study pooling data from 10 randomized trials (n=7,812), a 2018 study, also of pooled data (n=11,418), and a 2017 meta-analysis that included SYNTAX.
Some limitations of the sequence of reports may relate to using mortality as an endpoint, Seto noted.
"Long-term mortality tends to be biased towards the null, based on competing risks that cannot be influenced by the intervention, as well as the uncontrolled effects of care after the study intervention," he wrote. "All-cause mortality is considered the hardest of 'hard' clinical endpoints as it is unbiased and difficult to manipulate. As a result, we have 5-, 10-, and 15- year follow-up of major clinical trials reporting major adverse cardiovascular outcomes (MACE) including mortality."
"Such an approach has an obvious limitation, of course, for if we examine a 50-year time frame, the mortality of cardiac patients would approach 100%," he continued. "Taking this extreme as an illustration, any beneficial effects from an intervention over the interval period of 50 years would be missed by the crude mortality statistic. If the effects of sex are wholly or mostly explained by age of disease onset and comorbidities, then our decision-making would be most accurate when focusing on the comorbidities rather than the sex of a patient."
"The results of SYNTAXES suggest that after accounting for the delay in onset of coronary disease, men and women may be made more alike than different, especially when it comes to life and death," Seto added. "As John Keynes argued against a laissez-faire approach to economic crises, 'The long run is a misleading guide to current affairs. In the long run we are all dead.'"
Note that the difference in survival between males and females undergoing PCI or CABG that emerged after 5 years dissipates by 10 years.

Further research is needed to identify factors responsible for sex-based differences in early survival after coronary revascularization.
Paul Smyth, MD, Contributing Writer, BreakingMED™
The SYNTAX Extended Survival study was supported by the German Foundation of Heart Research. The SYNTAX trial, during 0- to 5-year follow-up, was funded by Boston Scientific.
Serruys has received personal fees from Biosensors, Micel Technologies, Sinomedical Sciences Technology, Philips/Volcano, Xeltis, and HeartFlow, outside the submitted work.
Seto has received research grants from Philips and Acist; and has received honoraria from Terumo, Getinge, Boston Scientific, General Electric, and Janssen.
Cat ID: 102
Topic ID: 74,102,730,102,2,306,308,5,914,192,925,159,492