No new safety signals in small study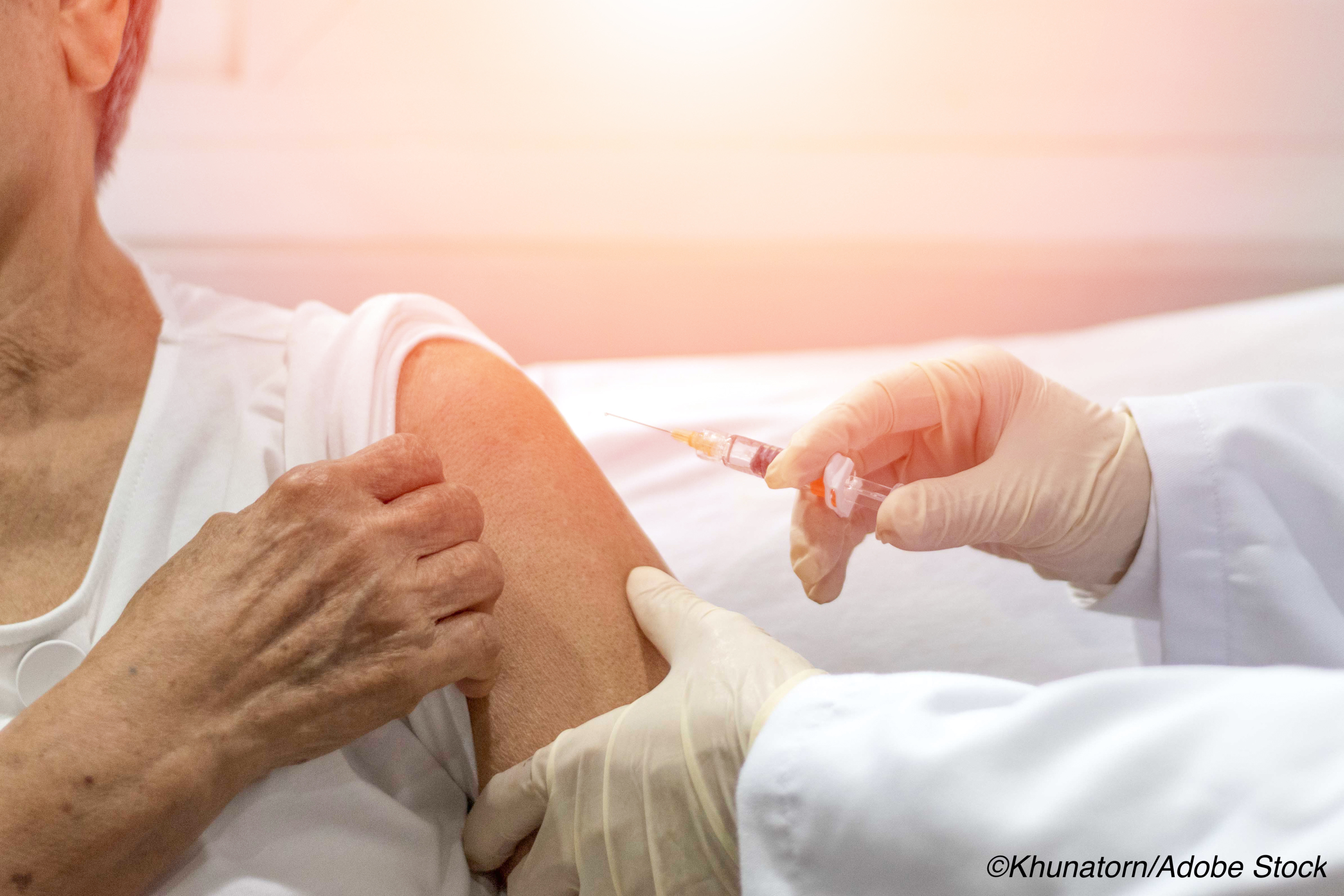 The two-dose mRNA-1273 vaccine for Covid-19 being developed by the National Institutes of Allergy and Infectious Diseases (NIAAD) and Moderna induced an effective antibody response with no apparent safety signal in a preliminary study of 40 older adults, investigators with the trial reported in a study published online by The New England Journal of Medicine.
"Potently immunogenic vaccine designs are particularly relevant for older adults, since severe or fatal cases of Covid-19 occur more often in this population," wrote Evan J. Anderson, MD, of Emory University in Atlanta, and co-investigators. "Although the sample sizes in our study were limited, older participants (including those who were 71 years of age or older) had immunologic responses to the mRNA-1273 vaccine 1 month after the second dose and across multiple assays that were similar to the responses among younger participants."
In July, these researchers reported positive findings from a cohort of younger volunteers (age 18 to 55). However, as pressure builds to identify an effective vaccine as part of the so-called "Operation Warp Speed," the need for findings about vaccine immunogenicity in at risk populations—such as older adults—has taken on added urgency.
This time, Anderson et al reported results from a phase I open-label trial that recruited 40 healthy "older" adults ages 56 to 70 or 71 and older to test two doses of the vaccine: 25 μg and 100 μg. They assigned 10 volunteers to one of four groups so that each age group had 10 volunteers in each of the dose arms. All participants received two doses administered 28 days apart.
The vaccine "encodes a stabilized version of the SARS-CoV-2 full-length spike glycoprotein trimer, S-2P, which has been modified to include two proline substitutions at the top of the central helix in the S2 subunit," the study authors explained. "The mRNA is encapsulated in lipid nanoparticles at a concentration of 0.5 mg per milliliter and diluted with normal saline to achieve the final target vaccine concentrations."
One participant in the low dose arm did not receive the second dose due to an infection of tissue adjacent to a nail. That infection, paronychia, arose 2 days after the initial vaccination. "This participant was treated with trimethoprim–sulfamethoxazole, and 7 days later, a diffuse maculopapular rash developed," the researchers explained. "The rash was considered by investigators to be unrelated to vaccination and was treated with systemic administration of glucocorticoids."
The investigators noted vaccine responses: "Binding IgG antibody geometric mean titers (GMTs) to S-2P and receptor-binding domain increased rapidly after the first vaccination… and after the second vaccination, responses reached the upper quarter of the distribution of responses among controls who had donated convalescent serum… The GMTs of the participants in the 100-μg subgroup far exceeded the responses among participants who had donated convalescent serum: 1,183,066 GMT (95% CI, 379,698-3,686,201) among participants who were between the ages of 56 and 70 years and 3,638,522 GMT (95% CI, 1,316,233 to 10,058,130) among those who were 71 years of age or older."
Anderson and colleagues noted that there is still no established "correlate of protection for SARS-CoV-2," but they are optimistic about their findings, because neutralizing-antibody levels have correlated with protection in other human viruses, and in animal studies they were shown to be protective against SARS-CoV2.
In addition to its small sample size, the trial was limited by time: it does not provide evidence of durability for the vaccine. The authors explained that "at the time of this interim report, the long-term durability of immunogenicity could not be assessed, although the magnitude of antibody, cellular, and memory responses will be followed for 12 months after the second vaccination. Waning neutralizing-antibody titers have been observed in recipients of DNA vaccines against MERS (Middle East respiratory syndrome) and SARS and in patients with SARS-CoV-2 infection."
The authors also noted that the trial looked at age, but comorbidities, such as diabetes, may be better predictors of immunologic response.
Finally, they pointed out that the 100 μg dose was more effective; thus, their study supports continued evaluation to that dose "in a more diverse population."
Be aware that this activity is based on a preliminary report of findings from a phase I, open-label trial of an investigational vaccine.
Note that, in this trial, the 100 μg vaccine dose appeared to be more effective than a 25 μg dose.
Peggy Peck, Editor-in-Chief, BreakingMED™
The trial was funded by the National Institute of Allergy and Infectious Diseases.
Anderson reported personal fees from AbbVie, grants and personal fees from Pfizer, grants and personal fees from Sanofi Pasteur, grants from MedImmune, grants from Regeneron, grants from PaxVax, grants from GSK, grants from Merck, grants from Novavax, grants from Micron, grants from Janssen, and personal fees from Kentucky BioProcessing, Inc. outside the submitted work.
Cat ID: 190
Topic ID: 79,190,494,931,190,31,926,192,927,151,928,925,934