Most screened athletes had subclinical infection, study found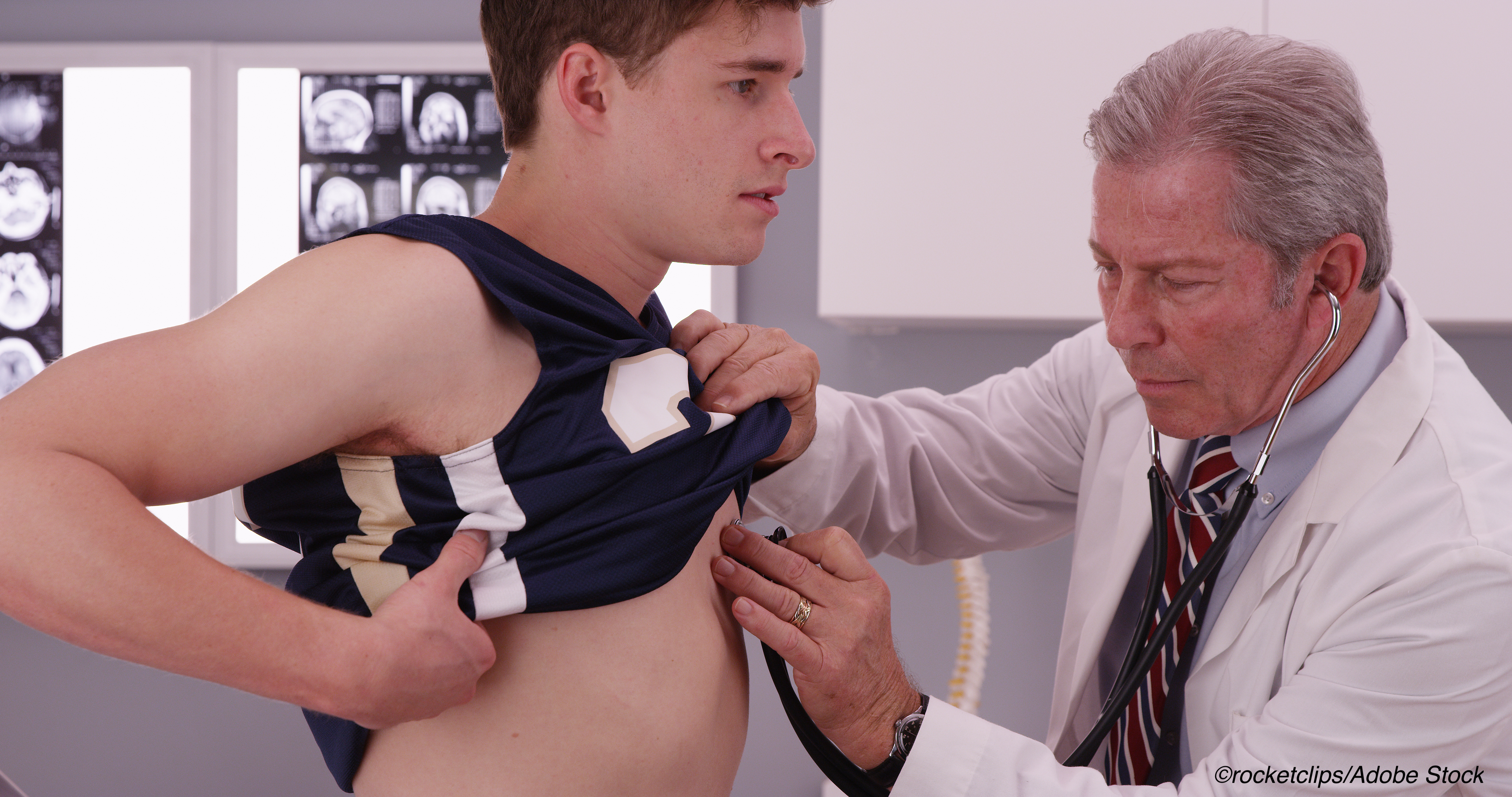 Myocarditis can be confirmed in one of two ways, endovascular biopsy or cardiac magnetic resonance imaging (CMR); the first option is invasive and expensive, the second just expensive.
Yet Covid-19 infection has been associated with myocarditis in athletes—so, should CMR screening be routine for athletes with confirmed Covid-19? An analysis of registry data from college athletes provides some answers and still more questions.
Just over 2% of competitive college athletes who underwent cardiac screening after testing positive for Covid-19 showed evidence of heart muscle inflammation, but in most cases the presentation was subclinical, researchers report.
Of the 1,597 student athletes included in the Big Ten Covid-19 Cardiac Registry, 37 (2.3%) had myocarditis on cardiac magnetic resonance (CMR) imaging—nine with clinical myocarditis and 28 with subclinical disease.
"In our study, testing protocols are closely tied to the detection of myocarditis, and cases may not have been detected without CMR imaging," cardiologist and lead researcher Curt Daniels, MD, of Ohio State University, and colleagues, wrote in JAMA Cardiology.
But they also warned that the short- and long-term clinical implications of developing clinical or subclinical myocarditis to student athletes following symptomatic and asymptomatic Covid-19 are not yet known
Researchers noted that if screening had been based on cardiac symptoms alone, myocarditis would have been identified in only five of the athletes with a recent history of Covid-19 (detected prevalence, 0.31%).
They also concluded that routine cardiac imaging for all athletes testing positive for SARS-CoV-2 was associated with a 7.4-fold increase in detection of clinical and subclinical myocarditis.
But routine CMR screening of all athletes with confirmed SARS-CoV-2 infection or a history of infection remains a challenge and is a logistic and economic challenge, given the availability of the technology and its cost.
"Data are lacking on the prevalence of CMR changes that could be related to athletic cardiac adaptation. Moreover, the LLC used in CMR diagnosis of myocarditis have been validated only in symptomatic myocarditis cases and not systematically studied in an asymptomatic cohort," they wrote. "Therefore, using CMR imaging as a screening tool to detect subclinical myocarditis after a viral infection warrants further analysis and continues to be a work in progress. This will require short-and long-term outcome data to clarify the implications of these findings."
In a commentary published with the study, cardiologist James Udelson, MD, and colleagues from Tufts Medical Center, Boston, further noted that while the Big Ten colleges and other large universities might have the resources to routinely screen student athletes with CMR imaging, "the practicality when applied to other populations is challenging," given that there are almost half a million college athletes and 8 million high school athletes competing annually in the United States.
"Moreover, as vaccinations proceed apace and individuals with Covid-19 become less frequent and/or ill, we can reasonably anticipate that the pretest probability of finding signs of myocarditis will become lower with time. This will inevitably raise the specter of the effect of Bayes theorem, and screening will result in an increasingly lower yield and a higher number of false-positive and misleading results, as discussed recently by Kim et al," they wrote.
Since September 2020, the 14 U.S. universities that make up the Big Ten athletic conference have required comprehensive cardiac testing, including ECG, troponin testing, echocardiography and CMR imaging for all athletes with a diagnosis of symptomatic or asymptomatic Covid-19.
Daniels et al noted that viral myocarditis is a common cause of sudden cardiac death (SCD) in young adults, and that recent studies suggest a link between SARS-CoV-2 infection and myocarditis/myocardial inflammation.
The Big Ten Covid-19 Cardiac Registry is an observational study of athletes with laboratory confirmed SARS-CoV-2 positivity. Thirteen of 14 schools in the Big Ten agreed to participate and student athletes testing positive for the novel coronavirus were identified from March 1 through Dec. 15, 2020.
By mid-December, 9,255 Big Ten athletes had undergone testing for Covid-19 and 2,810 (30.4%) had tested positive. A total of 2,461 had completed cardiac evaluations by this period, with 1,597 (64.9%) having CMR imaging data at the time of the analysis.
Of the 37 athletes with evidence of clinical or non-clinical myocarditis, 27 were male and nine reported cardiac symptoms before or at the time of cardiac testing, including chest pain (n=9), dyspnea (n=3), and palpitations (n= 3).
Among the 28 athletes with subclinical myocarditis who reported no cardiac symptoms, eight had abnormal cardiac testing other than CMR imaging and were classified as probable myocarditis.
"Overall, 20 of 37 athletes had subclinical possible myocarditis who had no cardiac symptoms and nondiagnostic ECG findings, echocardiogram findings, and troponin level and therefore were only identified by meeting CMR imaging modified Lake Louise criteria (LLC) or supportive criteria," the researchers wrote.
Twenty-seven of the 37 completed repeat CMR imaging within four to 14 weeks of initial Covid-19 diagnosis. Eleven (40.7%) showed complete resolution of both T2 mapping abnormalities and LGE within a median of eight weeks. Sixteen of the 27 had resolution of T2 mappings abnormalities with persistence of LGE. And one athlete with clinical myocarditis showed complete CMR imaging resolution with the second CMR study performed 10 weeks after diagnosis.
There was significant variation between universities with regard to Covid-19 positivity (overall 30.4%; range, 13% to 48.2%), timing of complete cardiac testing, and prevalence of myocarditis in athletes with CMR evaluations (0% to 7.6%).
Just over 2% of competitive college athletes who underwent cardiac screening after testing positive for Covid-19 in a newly reported study showed evidence of heart muscle inflammation.
Cardiac magnetic resonance (CMR) imaging revealed that nine of the 37 students with heart muscle inflamation had clinical myocarditis and 28 had subclinical disease.
Salynn Boyles, Contributing Writer, BreakingMED™
Funding for this study was provided by the Schottenstein Family Foundation, the Rink Family Foundation, and the PJ Schafer Cardiovascular Research Fund. The editorial writers reported no relevant disclosures.
Cat ID: 190
Topic ID: 79,190,737,730,933,914,190,926,192,927,925,934