Interim phase III results show 79% efficacy in preventing symptomatic disease; 100% in preventing severe disease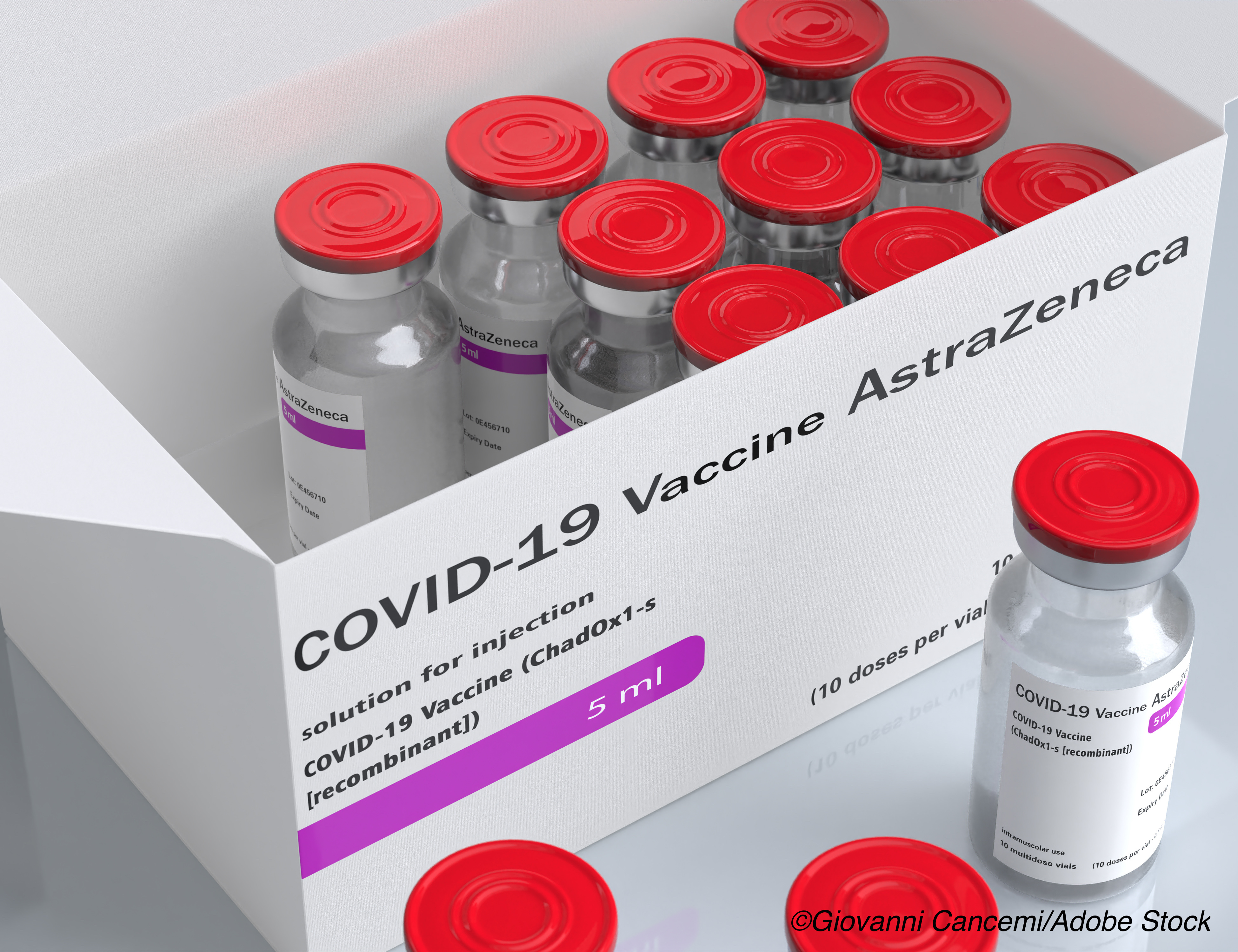 AstraZeneca reported that its vaccine — AZD1222 — has a 79% efficacy in preventing symptomatic Covid-19 and 100% effective in preventing severe disease and hospitalization, according to an interim analysis of its phase III randomized trial of more than 30,000 participants. For people age 65 and older, it showed 80% efficacy regardless of ethnicity or age.
AstraZeneca is readying its submission to the FDA to garner an emergency use authorization (EUA) for AZD1222 and noted in its press statement on the interim results that it is prepared to "rollout millions of doses across America" once it receives the EUA.
The AstraZeneca jab is administered in two doses, four weeks apart. It can also be stored and handled in normal refrigerated conditions for at least 6 months.
"The vaccine was well tolerated, and the independent data safety monitoring board (DSMB) identified no safety concerns related to the vaccine," AstraZeneca noted in its statement. "The DSMB conducted a specific review of thrombotic events, as well as cerebral venous sinus thrombosis (CVST) with the assistance of an independent neurologist. The DSMB found no increased risk of thrombosis or events characterised by thrombosis among the 21,583 participants receiving at least one dose of the vaccine. The specific search for CVST found no events in this trial."
But reports of CVST events have recently been associated with Astra Zeneca's vaccine, which was first distributed in Europe, and some countries suspended or completely stopped using the vaccine as reported cases of blood clots or abnormal bleeding are investigated. However, the European Medicines Agency reviewed the data and reported that the benefits of the vaccine outweigh the risks, prompting some countries to resume using it.
The usual U.S. approval process for the vaccine will proceed with first a public hearing, then an independent review board review, after which the FDA will make its decision on the EUA. According to ABC News, the vaccine could be available in the U.S. by May.
But is the U.S. its ultimate destination?
According to ABC, which quotes Harvard Medical School's John Brownstein, "With supply unlikely available before May, it's unclear whether this vaccine will have a measurable impact on vaccine rollout in the US….By that time, we will already have enough vaccine for all 260M adults."
The U.S. has promised to send 2.5 million doses to Mexico and 1.5 million to Canada out of its 7 million doses.
Candace Hoffmann, Managing Editor, BreakingMED™
Cat ID: 31
Topic ID: 79,31,933,31,926,927,928,934