Traveler returning from South Africa tests positive in California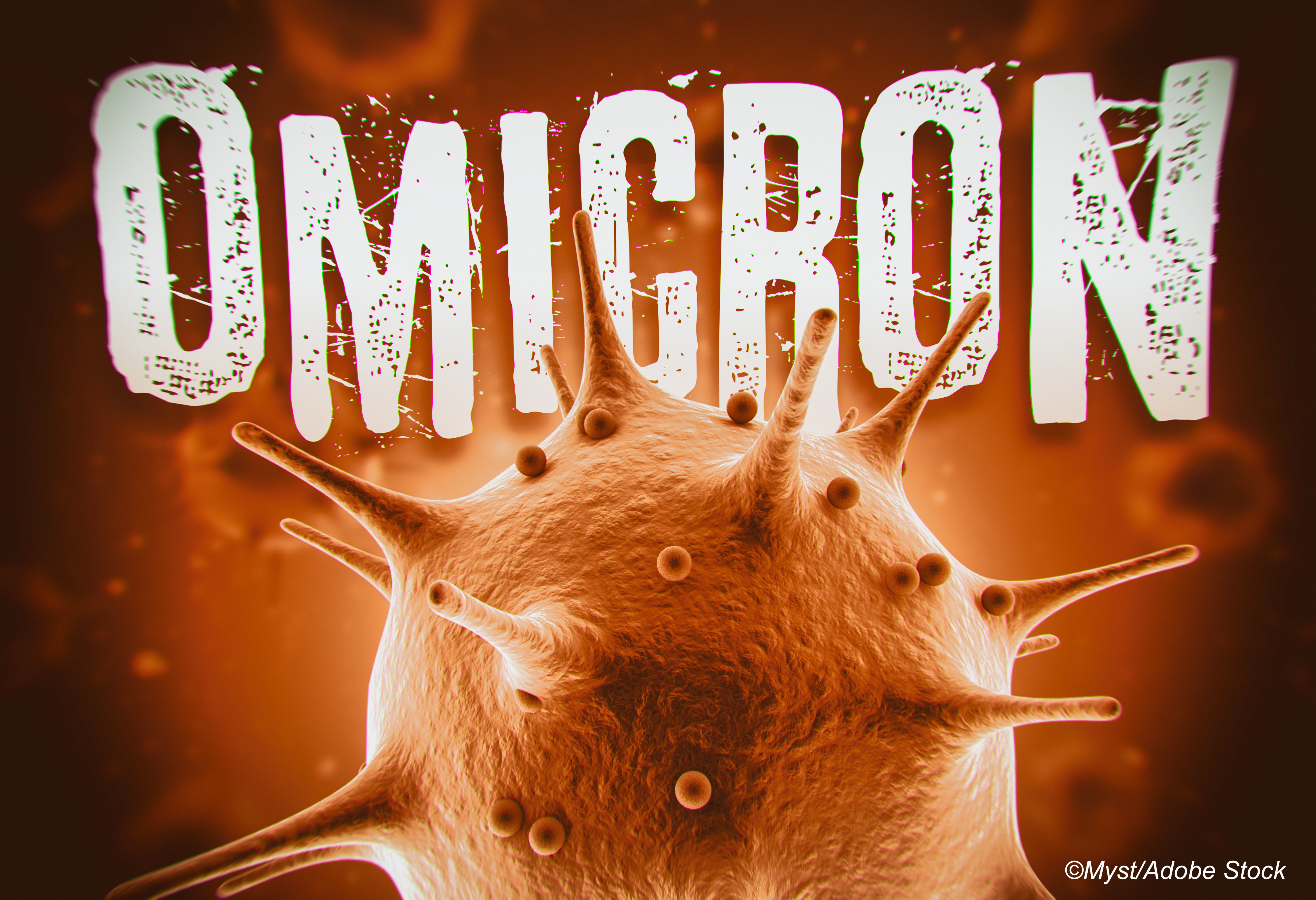 The latest Covid-19 variant of concern has made landfall in the U.S.—the CDC announced that an individual from California tested positive for the Omicron (B.1.1.529) variant of Covid-19.
"The individual was a traveler who returned from South Africa on November 22, 2021," the CDC explained in a media statement. "The individual had mild symptoms that are improving, is self-quarantining and has been since testing positive. All close contacts have been contacted and have tested negative."
The heavily mutated Omicron variant was first identified in South Africa and reported to WHO on Nov. 24 before the organization officially classified the strain as a variant of concern two days later. The variant, which harbors around 50 mutations, including over 30 in the spike protein, has since appeared in several other countries and prompted a number of travel bans around the globe, including in the U.S.
In an update issued on Nov. 28, WHO explained that corticosteroids and IL-6 receptor blockers will still be effective for managing patients with severe Covid-19, and the widely used PCR tests have thus far continued to detect infection with the new variant. However, the effectiveness of past Covid-19 antibodies or currently authorized Covid vaccines are currently unknown. WHO also noted that it is not yet clear whether Omicron is more transmissible than other strains of Covid-19 or causes more severe disease.
"Preliminary data suggests that there are increasing rates of hospitalization in South Africa, but this may be due to increasing overall numbers of people becoming infected, rather than a result of specific infection with Omicron," WHO explained. "There is currently no information to suggest that symptoms associated with Omicron are different from those from other variants. Initial reported infections were among university students—younger individuals who tend to have more mild disease—but understanding the level of severity of the Omicron variant will take days to several weeks. All variants of Covid-19, including the Delta variant that is dominant worldwide, can cause severe disease or death, in particular for the most vulnerable people, and thus prevention is always key."
In a press statement Wednesday, White House Covid-19 Response Coordinator Jeff Zients said "it was only a matter of time before the first case of Omicron was detected in the U.S. We are prepared to meet this challenge with science and speed."
While current Covid vaccines are not guaranteed to confer full protection against Omicron, Zients noted that the President's medical team believes that existing vaccines will provide at least some level of defense against severe illness with the mutant strain.
"The President will have more to say about our strategy for fighting Covid this winter tomorrow, but for now, we know that: This new variant is cause for continued vigilance, not panic," he said. "We know what it takes to limit the spread of Covid: Get vaccinated, get boosted, and take public health measures like masking and distancing."
Earlier this week, the CDC decided to expand its Covid-19 booster recommendations in an effort to get a jump on protecting Americans from the Omicron variant.
"Everyone ages 18 and older should get a booster shot either when they are 6 months after their initial Pfizer or Moderna series or 2 months after their initial J&J vaccine," CDC Director Rochelle Walensky, MD, announced Monday. "The recent emergence of the Omicron variant (B.1.1.529) further emphasizes the importance of vaccination, boosters, and prevention efforts needed to protect against Covid-19. Early data from South Africa suggest increased transmissibility of the Omicron variant, and scientists in the United States and around the world are urgently examining vaccine effectiveness related to this variant. I strongly encourage the 47 million adults who are not yet vaccinated to get vaccinated as soon as possible and to vaccinate the children and teens in their families as well because strong immunity will likely prevent serious illness. I also want to encourage people to get a Covid-19 test if they are sick. Increased testing will help us identify Omicron quickly."
John McKenna, Associate Editor, BreakingMED™
Cat ID: 190
Topic ID: 79,190,730,933,190,926,192,927,151,928,925,934