New domestic supply alleviates emergency measures and in most cases reuse not necessary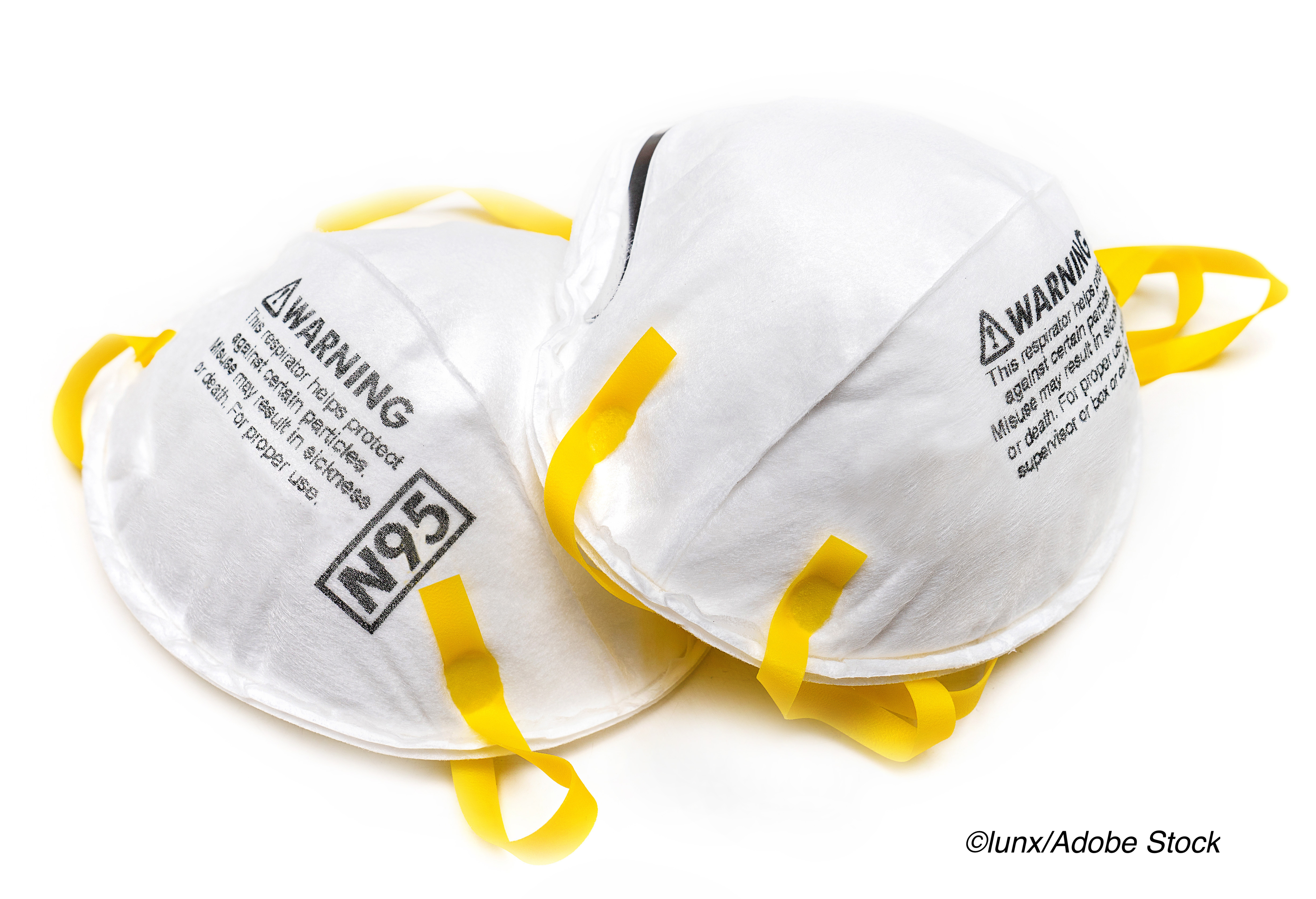 The FDA issued a statement recommending that health care personnel and facilities begin rolling back certain crisis capacity conservation strategies that were implemented early in the Covid-19 pandemic, particularly decontaminating and reusing filtering facepiece respirators (FFRs).
Shortages of N95 respirators and other FFRs last year prompted the FDA to authorize reuse of the equipment in order to maintain supply and alleviate the cost burden for PPE in health care facilities that were already straining to keep up with Covid-19. Now, based on "the increased domestic supply of new respirators approved by the Centers for Disease Control and Prevention's (CDC) National Institute for Occupational Safety and Health (NIOSH) currently available to facilitate this transition, the FDA and CDC believe there is adequate supply of respirators to transition away from use of decontamination and bioburden reduction systems," the agency explained.
In light of the increased supply, the FDA asked that health care personnel avoid reusing respirators except in cases of severely depleted supply. The agency recommended that health care workers and facilities do the following:
"Limit decontamination of disposable respirators. Decontaminated respirators and respirators that have undergone bioburden reduction should be used only when there are insufficient supplies of new FFRs or if you are unable to obtain any new respirators.
"Transition away from a crisis capacity strategy for respirators, such as decontamination of N95 and other FFRs.
"Increase inventory of available NIOSH-approved respirators — including N95s and other FFRs, elastomeric respirators, including new elastomeric respirators without an exhalation valve that can be used in the operating room, and powered air-purifying respirators (PAPRs). Even if you are unable to obtain the respirator model that you would prefer, the FDA recommends that you obtain and use a new respirator before decontaminating or bioburden reducing a preferred disposable respirator."
The FDA added that, if a reusable respirator is required, organizations should try to acquire respirators "like elastomeric respirators and PARPS, which are designed to be reusable." The agency referred health care personnel to OSHA's Enforcement Guidance on Decontamination of Filtering Facepiece Respirators in Healthcare During the Covid-19 Pandemic for more information on reusing FFRs in the workplace.
"Of note, while there is an increase in domestic supply of respirators for healthcare personnel, the FDA will continue to monitor supply and demand to assess respirator availability as facilities systematically transition away from the most extreme measures of respirator conservation (that is, crisis capacity strategies) to contingency and eventually conventional use," the agency wrote. "Therefore, respirators, specifically surgical respirators, presently remain on the FDA's device shortage list. The shortage list reflects the categories of devices the FDA has determined to be in shortage at this time and will be maintained and updated as the Covid-19 public health emergency evolves. The presence of a device type on this list does not necessarily indicate that patient care has been affected."
John McKenna, Associate Editor, BreakingMED™
Cat ID: 190
Topic ID: 79,190,730,933,190,926,192,927,151,725,928,925,934