Top-line results promising, but peer-review lacking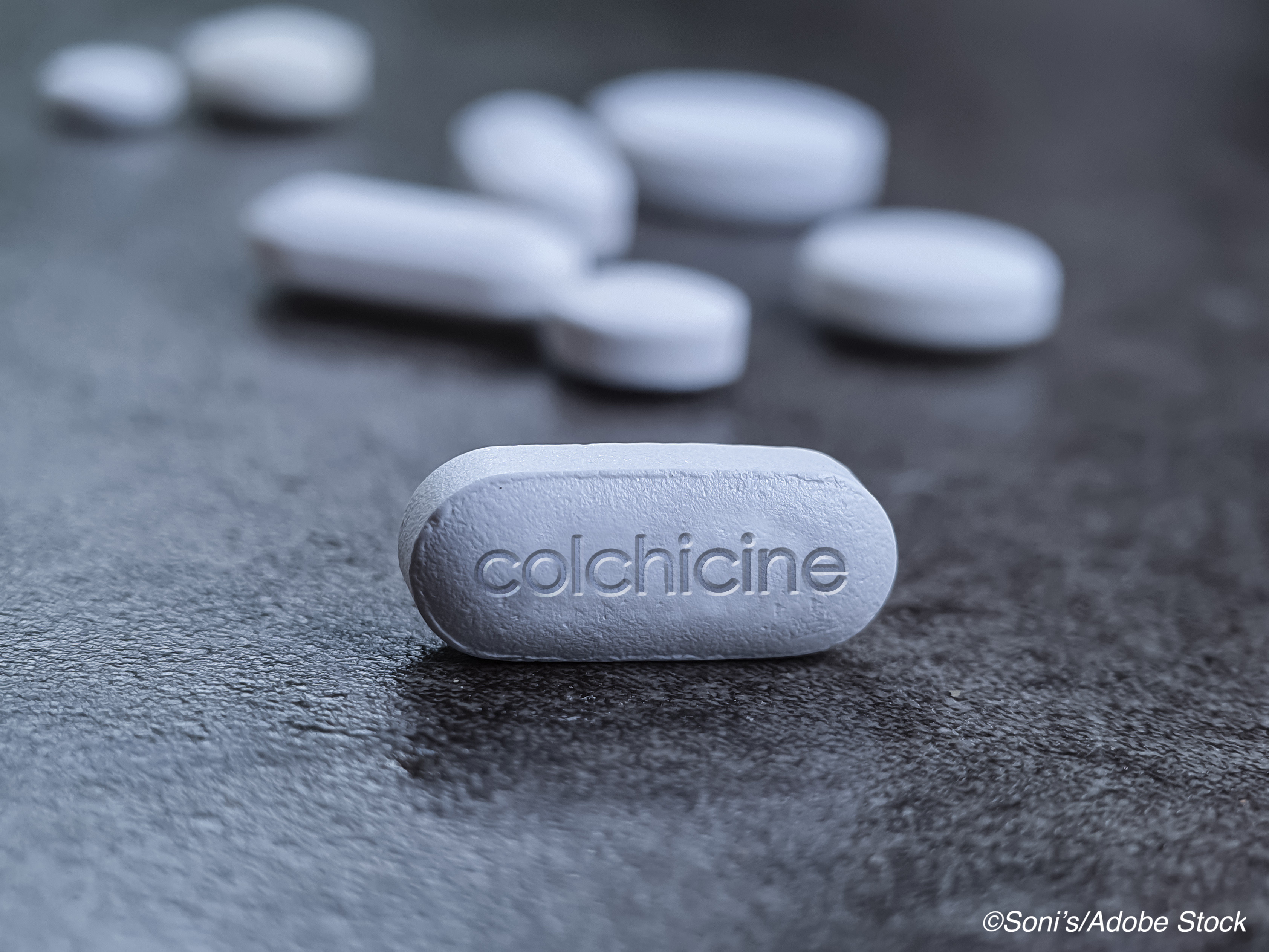 A very old, and for a long time forgotten, gout drug — colchicine — is once again being promoted as a breakthrough treatment, and this time the claim may alter the course of the current pandemic.
In a press release issued by the Montreal Heart Institute, Jean-Claude Tardif, MD, said analysis of data from more than 4,000 Covid-19 patients suggests that colchicine may prevent the cytokine storm phenomenon associated with severe complications in Covid-19.
"The study results have shown that colchicine has reduced by 21% the risk of death or hospitalizations in patients with Covid-19 compared to placebo," according to the press release. "This result obtained for the global study population of 4,488 patients approached statistical significance. The analysis of the 4159 patients in whom the diagnosis of Covid-19 was proven by a nasopharyngeal PCR test has shown that the use of colchicine was associated with statistically significant reductions in the risk of death or hospitalization compared to placebo. In these patients with a proven diagnosis of Covid-19, colchicine reduced hospitalizations by 25%, the need for mechanical ventilation by 50%, and deaths by 44%. This major scientific discovery makes colchicine the world's first oral drug that could be used to treat non-hospitalized patients with Covid-19."
But those findings have not been subject to peer-review, and the study is not available even on pre-print publication sites.
Tardif has been active colchicine researcher and was lead author of the COLCOT study, which found that colchicine was effective for preventing secondary ischemic events post-myocardial infarction.
Although colchicine (Colcrys) is a very old drug — it predates the FDA — its generic versions are costly due to price controls set by brand name drug makers.
Peggy Peck, Editor-in-Chief, BreakingMED™
Cat ID: 190
Topic ID: 79,190,730,933,914,190,926,192,927,151,590,928,925,934