Survey finds 1 in 3 patients reported symptoms of PASC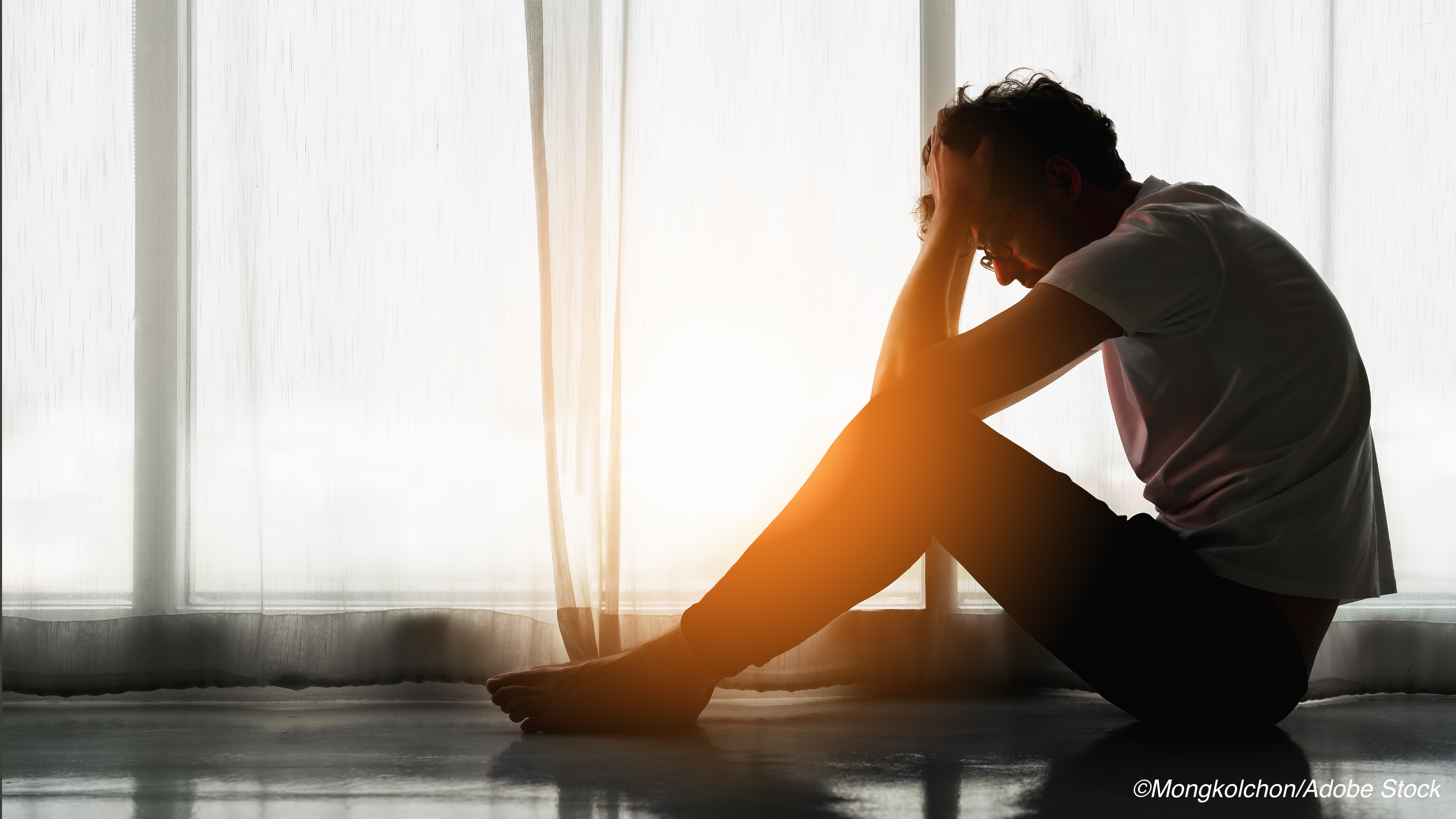 Federal health officials recently announced that they are studying Covid-19 long haulers who continue to have symptoms related to the illness months after infection.
At a coronavirus briefing, Anthony Fauci, MD, the chief medical advisor to President Biden and director of the National Institute of Allergy and Infectious Diseases, said research started this week through the National Institutes of Health to learn more about the phenomenon, including its prevalence among former patients and whether having Covid-19 will predispose some patients to develop chronic heart, lung, or brain issues in the years to come.
Researchers are now referring to the lingering symptoms as Post-Acute Sequelae of Covid-19, or PASC.
At the White House press briefing, Fauci cited a recently published survey of patients with mostly mild-to-moderate Covid-19 conducted by researchers at the University of Washington, Seattle. In that survey, close to one in three reported being long-haulers — experiencing symptoms like fatigue, brain fog, or diminished sense of smell or taste for many months after becoming infected.
Roughly a third of patients who did not require hospitalization for Covid-19 reported at least one persistent symptom when responding to a single follow-up questionnaire conducted between three and nine months after illness onset.
Persistent symptoms were reported by about a quarter of the adult survey respondents in their 20s and 30s and just under a third of patients between the ages of 40 and 64.
The single-center study was small, with just 177 patients from the Seattle area completing the survey — however, it is among the first to explore the prevalence of persistent symptoms in patients who experienced mostly mild disease. The findings were published online in the journal JAMA Network Open.
"We were somewhat surprised to find that so many people who were relatively young and healthy were still having symptoms so far out," said researcher Denise J. McCulloch, MD, of the University of Washington, Seattle. She noted that about 85% of survey respondents had experienced mild Covid-19, and only about one in ten required hospitalization.
McCulloch said given the survey's small size, it is not clear if the findings accurately reflect the prevalence of long-haul symptoms among Covid-19 patients who experience a relatively mild disease course.
The University of Washington Department of Medicine has established a post-Covid clinic to address persistent symptoms among patients who have had Covid-19, as have other treatment centers across the country.
"The hope is that other institutions following these patients will be publishing soon, so that we can compare our findings with other groups," she told BreakingMED.
The longitudinal prospective cohort study included adults with laboratory-confirmed SARS-CoV-2 infection enrolled at the University of Washington with a concurrent cohort of healthy patients in a control group.
Covid-19 symptom data were obtained at the time of acute illness or retrospectively recounted at a 30-day enrollment visit. A total of 234 participants with Covid-19 were contacted between August and November 2020 to complete a single follow-up questionnaire between three and nine months after illness onset, and 177 completed the survey and were included in the analysis.
Overall, 11 (6.2%) were asymptomatic, 150 (84.7%) were outpatients with mild illness, and 16 (9.0%) had moderate or severe disease requiring hospitalization. Hypertension was the most common comorbidity among the respondents, occurring in 23 patients (13%).
The follow-up survey was completed by the Covid-19 patients a median of 169 (31-300) days after illness onset and 87 (71-144) days after enrollment among 21 patients in the control group.
Among participants with Covid-19, persistent symptoms were reported by 17 of 64 patients (26.6%) ages 18 to 39 years, 25 of 83 patients (30.1%) ages 40 to 64 years, and 13 of 30 patients (43.3%) ages 65 years and older. Just over a third (35.5%) of patients with preexisting hypertension or diabetes experienced ongoing symptoms.
Among the other main findings:
Forty-nine of 150 outpatients (32.7%), five of 16 hospitalized patients (31.3%), and one of 21 healthy participants (4.8%) in the control group reported at least one persistent symptom.
The most common persistent symptoms were fatigue (24 of 177 patients [13.6%]) and loss of sense of smell or taste (24 patients [13.6%])
Overall, 23 patients (13.0%) reported other symptoms, including brain fog (4 [2.3%]). A total of 51 outpatients and hospitalized patients (30.7%) reported worse health related quality of life (QoL) compared with baseline versus four healthy participants and asymptomatic patients (12.5%).
Fourteen of the Covid-19 patients (7.9%) reported negative impacts on at least one activity of daily living (ADL), the most common being household chores.
The researchers noted that impairment in quality of life has been previously reported in patients who have had Covid-19.
They concluded that, despite significant study limitations including small sample size and potential bias from self-reporting of symptoms, the study represents the longest follow-up of Covid-19 patients who largely did not require hospitalization.
"Our research indicates that the health consequences of Covid-19 extend far beyond acute infection, even among those who experience mild illness," they wrote. "Comprehensive long-term investigation will be necessary to fully understand the impact of this evolving viral pathogen."
A separate follow-up of 219 patients in Northern Italy who were hospitalized for severe Covid-19 found that four months after discharge, respiratory, physical, and psychological symptoms remained common. More than half (53.8%) showed evidence of functional impairment based on lung capacity testing, and 17% reported symptoms of post-traumatic stress. The study was published online in JAMA Network Open in late January.
Surprisingly, advanced age was not associated with reduced severe lung impairment (defined as DLCO <60% expected value) or impaired motor function in the study.
The researchers speculated that decreased survival among older patients may have impacted this, but they added that the finding may have implications for the care of elderly patients who do survive severe Covid-19.
"Essentially, this finding confirms that older individuals who survive Covid-19 may not be less able than their younger counterparts to revert to their previous state of health, with no accrual of morbidity," wrote researcher Mattia Bellan, MD, PhD, of the University Piemonte Orientale, Novara, Italy, and colleagues. "This observation has important implications, given that advancing age is often among the major limitations to admit patients with Covid-19 to an ICU."
Close to one in three Covid-19 patients reported experiencing symptoms like fatigue and diminished sense of smell or taste for many months after becoming infected, according to results from a small Seattle-based study.
Roughly a third of patients who did not require hospitalization for Covid-19 reported at least one persistent symptom when responding to a single follow-up questionnaire conducted between three and nine months after illness onset.
Salynn Boyles, Contributing Writer, BreakingMED™
The Seattle study was funded by grants from the Bill and Melinda Gates Foundation.
Researcher Helen Chu reported receiving personal fees from Merck, Ellume, the Bill and Melinda Gates Foundation, GlaxoSmithKline, and Pfizer; receiving grants from Sanofi-Pasteur; and receiving reagents from Cepheid Research outside the submitted work. No other disclosures were reported.
The Italian study was funded by the AGING Project, the University of Piemonte Orientale and the Azienda Ospedaliero–Universitaria Maggiore della Carità di Novara.
Cat ID: 190
Topic ID: 79,190,730,933,190,926,192,927,151,928