News comes on heels of Pfizer's Covid-19 vaccine announcement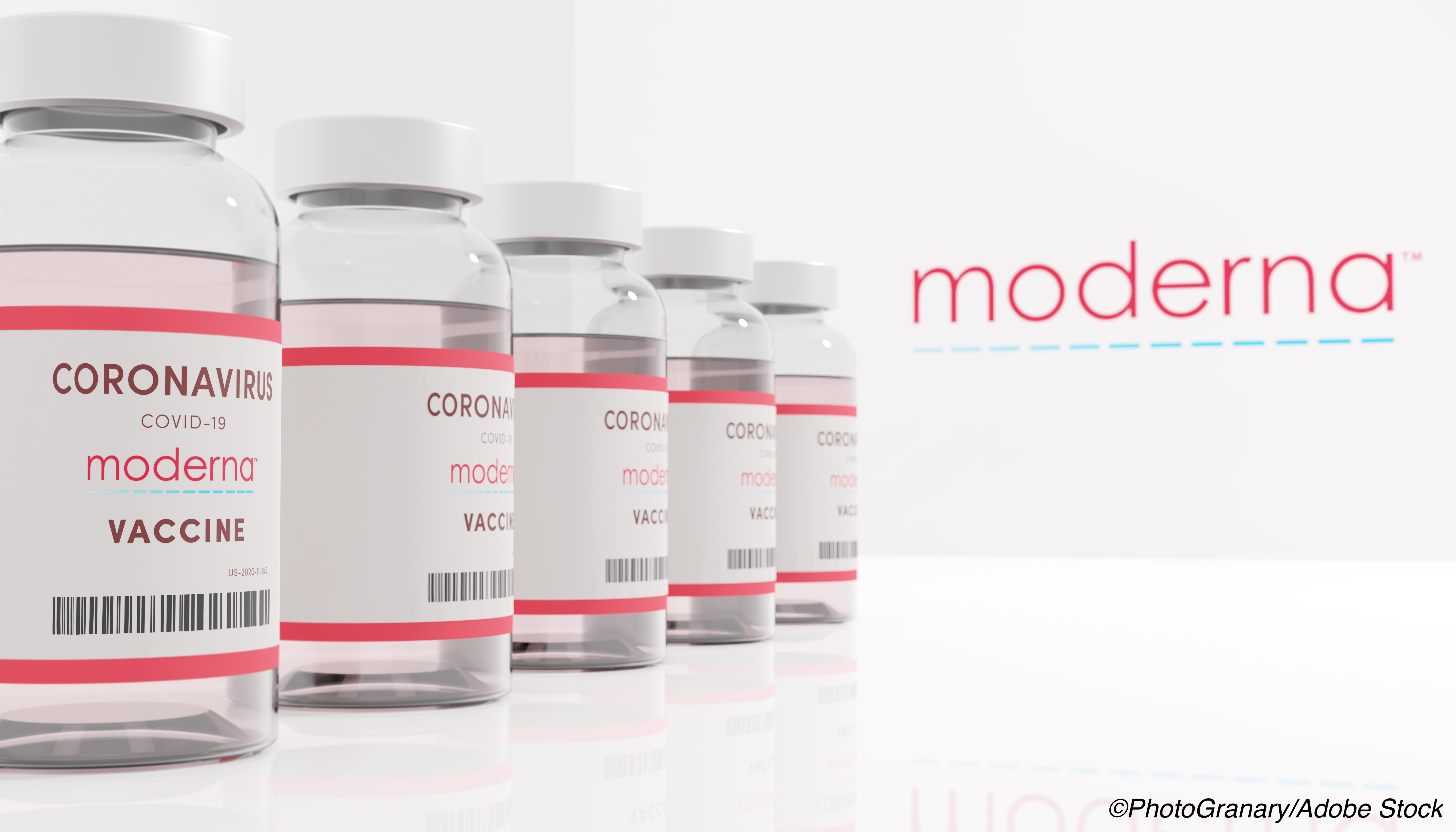 And now it's a horse race — Exactly one week after Pfizer and BioNTech announced >90% efficacy for their m-RNA Covid-19 vaccine, Moderna, Inc. rolled out results for its own mRNA-based Covid-19 vaccine candidate. Moderna is touting that its mRNA-1273 vaccine was 94.5% effective in preventing SARS-CoV-2 infection, according to results from an interim analysis of the phase III COVE study.
Now, with Moderna's results, we have the second Covid vaccine candidate that could potentially earn an emergency use authorization (EUA) from the FDA in the coming weeks, a development which Anthony S. Fauci, MD, director of the National Institute of Allergy and Infectious Diseases (NIAID), called "extremely good news" in a statement to The Washington Post.
"If you look at the data, the numbers speak for themselves," Fauci told WaPo. "I describe myself as a realist, but I'm fundamentally a cautious optimist. I felt we'd likely get something less than this… I said certainly a 90-plus-percent effective vaccine is possible, but I wasn't counting on it." NIAID is working in collaboration with Moderna in developing the vaccine.
As with Pfizer's vaccine, this announcement came in the form of a company press release and the interim results have not been published in a peer-reviewed journal, and long-term efficacy and safety data are not yet available. Thus, there is currently no information available regarding how long vaccine protection will last, how the vaccine will work in older versus younger patients or other subgroups, or whether the vaccine reduces or prevents infectiousness in asymptomatic patients. Also, since the trial is not yet complete, there is a chance the vaccine efficacy will decrease as more data is collected.
Despite this, many experts, including Stanley Plotkin, MD, GME, inventor of the rubella vaccine and emeritus professor of Pediatrics at the University of Pennsylvania in Philadelphia, see these early results as "extremely encouraging."
The phase III, randomized, placebo-controlled COVE trial has recruited over 30,000 adult participants in the U.S. to evaluate the efficacy of a two-dose regimen of mRNA-1273 at 100µg per dose, Moderna explained in a press release. The interim analysis was conducted once the total number of Covid-19 cases among trial participants reached 95 — of these, 90 cases occurred in the placebo group, with only 5 cases appearing in the mRNA-1273 group, "resulting in a point estimate of vaccine efficacy of 94.5% (P<0.0001)," the company noted.
Also, while 11 of the confirmed Covid-19 cases in the study cohort were severe, all of them occurred in the placebo group.
"The interim analysis included a concurrent review of the available Phase 3 COVE study safety data by the [Data Safety Monitoring Board] DSMB, which did not report any significant safety concerns," the company wrote. "A review of solicited adverse events indicated that the vaccine was generally well tolerated. The majority of adverse events were mild or moderate in severity. Grade 3 (severe) events greater than or equal to 2% in frequency after the first dose included injection site pain (2.7%), and after the second dose included fatigue (9.7%), myalgia (8.9%), arthralgia (5.2%), headache (4.5%), pain (4.1%) and erythema/redness at the injection site (2.0%). These solicited adverse events were generally short-lived." The company added that these results are subject to change as the trial continues.
Moderna plans to submit data from the complete phase III COVE trial to a peer-reviewed publication, but the company plans to submit for an EUA based on these interim safety and efficacy data in the coming weeks and "anticipates having the EUA informed by the final safety and efficacy data (with a median duration of at least 2 months)."
"Since early January, we have chased this virus with the intent to protect as many people around the world as possible," said Stephane Bancel, MBA, CEO of Moderna, in a statement. "All along, we have known that each day matters. This positive interim analysis from our Phase III study has given us the first clinical validation that our vaccine can prevent Covid-19 disease, including severe disease."
The company expects to have roughly 20 million doses of mRNA-1273 ready to ship in the U.S. by the end of this year, with a further 500 million to 1 billion doses on track to release globally over the course of 2021.
Unlike Pfizer, which has not received government money for vaccine research and development, Moderna is part of Operation Warp Speed — thus far, Moderna has received nearly $1 billion in federal funds to support research and development for a Covid-19 vaccine. And, unlike Pfizer's BNT162b2 vaccine, which requires storage at ultra-cold temperatures, Moderna announced that mRNA-1273 can be stored for up to 6 months at −20°C (−4°F) stored safely for 30 days at 2-8°C (or 36-46°F), well within the temperature range of a standard home or medical refrigerator. Once the vaccine is removed from refrigeration, it can be kept at room temperature for up to 12 hours, the company added.
John McKenna, Associate Editor, BreakingMED™
Cat ID: 31
Topic ID: 79,31,730,933,31,926,561,927,151,928,925,934