Shipping issues, allergic reactions, and surprise doses crop up during vaccine roll out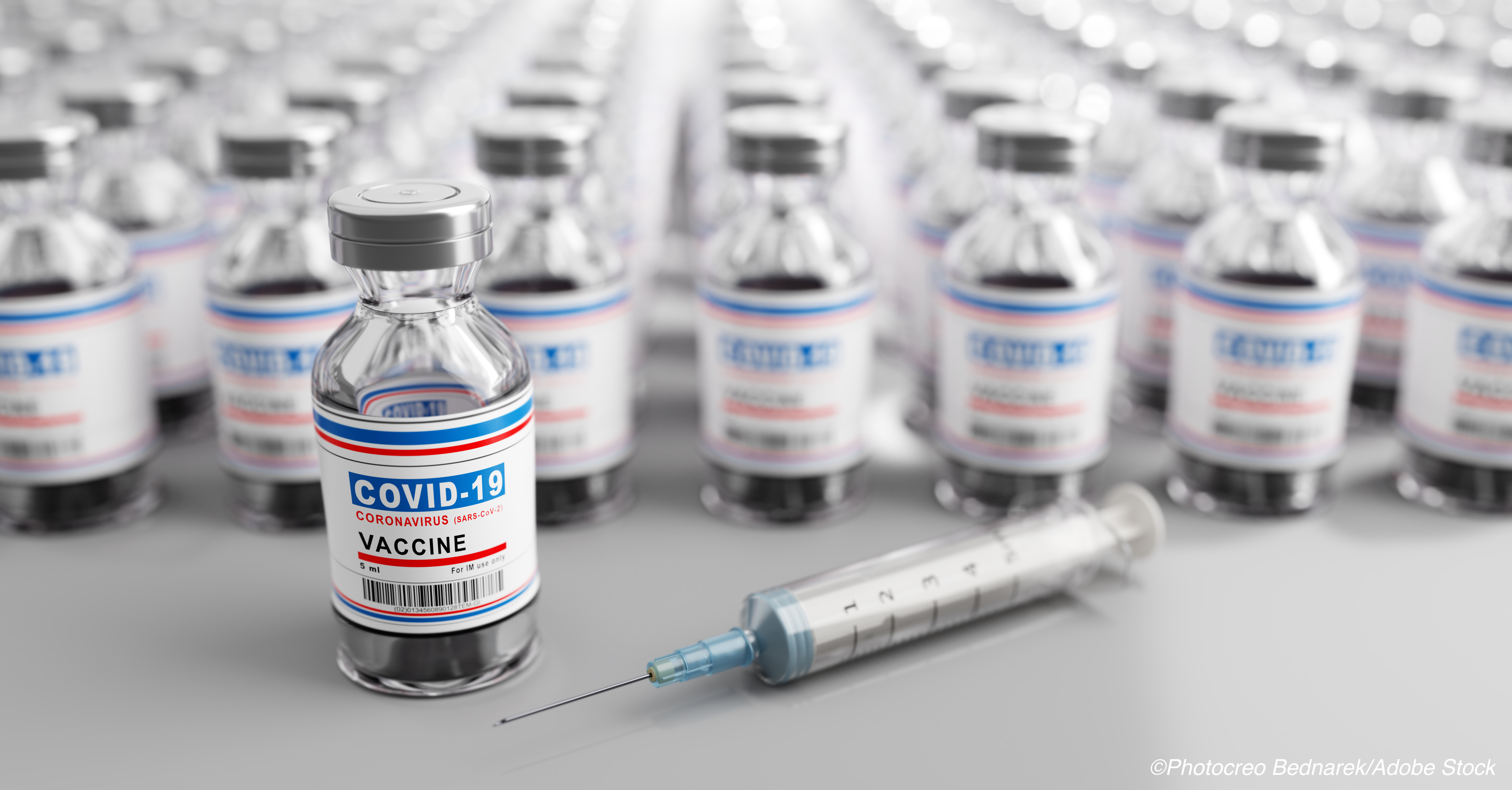 Pfizer Inc. released a statement claiming that production and distribution of their Covid-19 vaccine, BNT126b2, are not delayed or on hold, contradicting rumors from Health and Human Services (HHS) Secretary Alex Azar that the company was experiencing "manufacturing challenges."
"Pfizer is not having any production issues with our Covid-19 vaccine, and no shipments containing the vaccine are on hold or delayed," the company wrote. "This week, we successfully shipped all 2.9 million doses that we were asked to ship by the U.S. Government to the locations specified by them. We have millions more doses sitting in our warehouse but, as of now, we have not received any shipment instructions for additional doses."
The rollout of Pfizer's Covid-19 vaccine began earlier this week following the FDA's Dec. 11 Emergency Use Authorization (EUA). And, while the initial 2.9 million doses of the vaccine have been shipped, the rollout has seen its fair share of snags, concerns, and surprises — not the least of which is the news that states will reportedly receive only 2 million vaccine doses next week, 900,000 doses short of what was delivered this week.
According to the Washington Post, an anonymous senior administration official claimed the lower vaccine allocation was the result of states requesting an expedited timeline to lock in next week's shipment, leaving less lime for federal authorities to inspect and clear available vaccine supplies.
While Pfizer did not accept money from Operation Warp Speed (OWS) for vaccine research and development, the company did secure a contract to provide 100 million doses of the completed vaccine to the U.S. government—and, while Azar claimed that the lack of federal assistance in the vaccine's development limits OWS's visibility into the company's manufacturing process, Pfizer countered by stating that it has continuously shared "every aspect" of it's production and distribution capabilities at weekly meetings with OWS and HHS: "They have visited our facilities, walked the production lines and been updated on our production planning as information has become available."
"We remain confident in our ability to deliver up to 50 million doses globally this year and up to 1.3 billion next year, and we look forward to continuing to work with the US Government to deliver our vaccine to the American people," the company wrote.
Side Effects and Surprise Doses
The Alaska Department of Health and Social Services (DHSS) also reported the first known case of allergic reaction associated with the BNT126b2 vaccine in the U.S., with a healthcare worker in Juneau, Alaska, experiencing flushing and shortness of breath about 10 minutes after receiving their shot, despite no previous history of allergies. The worker was given diphenhydramine before being admitted to the hospital, where they received famotidine, diphenhydramine, and epinephrine via IV drip and were kept overnight, Alaska DHSS explained. A second health care worker suffered a less serious allergic reaction after receiving a vaccine at the same hospital, on the same day, CBS News reported.
This is not the first time a patient experienced an allergic reaction from Pfizer's vaccine—last week, a pair of U.K. health workers had allergic reactions after receiving the shot on day one of the nation's Covid-19 vaccine push, leading U.K. health officials and Pfizer to warn that people with a history of "significant" allergic reactions should not receive BNT126b2.
However, there was also one pleasant surprise over the first week of the Covid vaccine rollout: while the Pfizer vials are supposed to hold five doses, pharmacists across the country have found that their vials contain enough vaccine for six, and sometimes seven doses.
In a statement to Politico, a spokesperson from the FDA announced that, "given the public health emergency, FDA is advising that it is acceptable to use every full dose obtainable," clearing things up for scores of confused pharmacists who were reportedly tossing leftover vaccine for fear of violating the rules of the vaccine's EUA.
Both Pfizer and FDA have advised pharmacists not to mix leftover vaccine from multiple vials in order to prevent contamination, Politico reported.
John McKenna, Associate Editor, BreakingMED™
Cat ID: 190
Topic ID: 79,190,730,933,190,926,192,927,151,928,925,934