AMA, ANA, and APA ask vaccinators to increase efforts to collect race/ethnicity data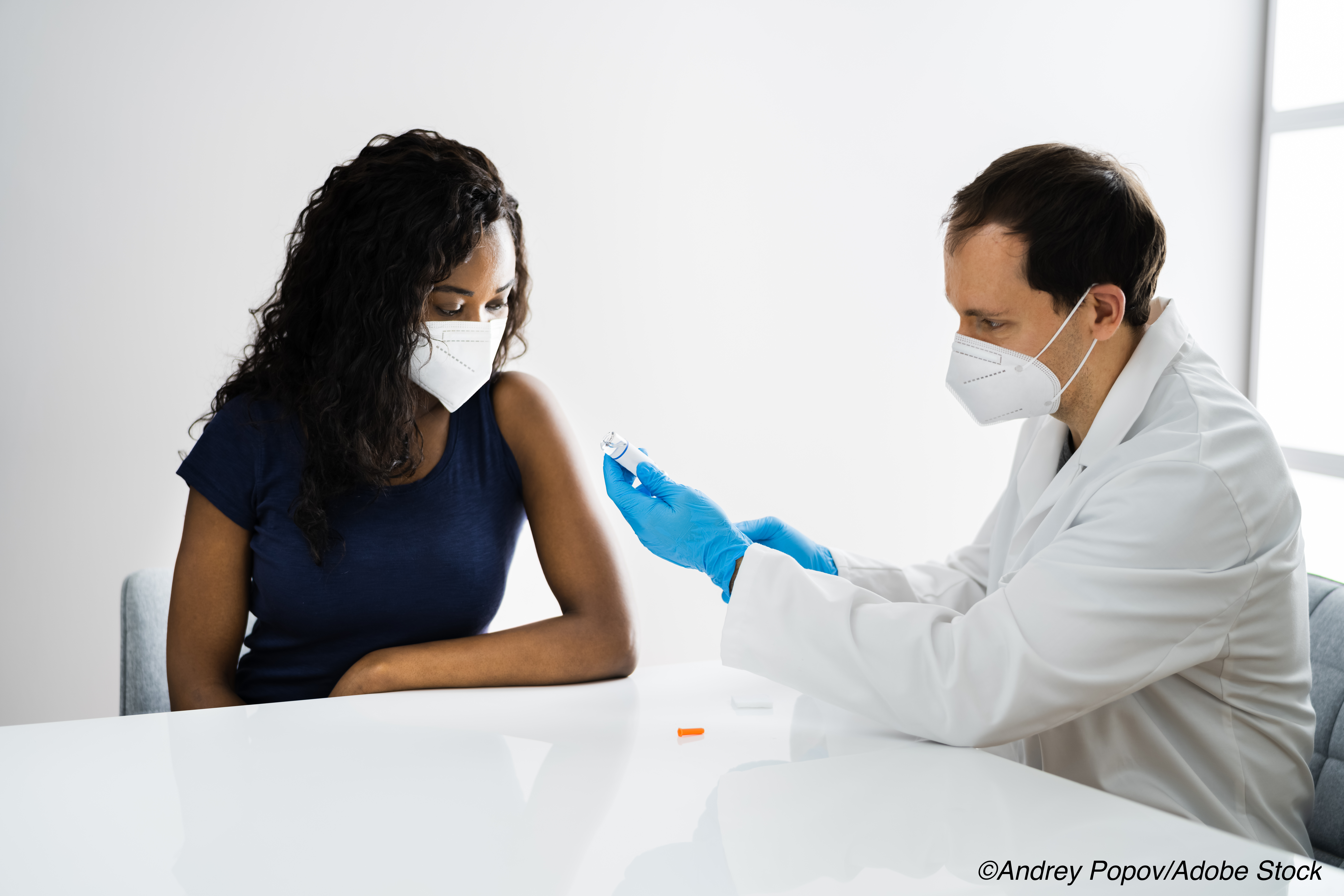 The American Medical Association (AMA), American Nurses Association (ANA), and American Pharmacists Association (APA) issued a plea to U.S. health care professionals to emphasize reporting data on race/ethnicity when giving out Covid-19 vaccinations.
In their open letter to health care professionals across the country, the three groups urged all vaccinators to "redouble efforts to collect and report race and ethnicity information when administering Covid-19 vaccinations. This information will allow our nation to better understand whether we are providing access to vaccines to vulnerable populations and inform efforts to improve vaccine confidence."
According to the AMA, ANA, and APA, during the first month of the U.S. Covid-19 vaccine rollout, information on recipients' race and ethnicity were missing in "almost half" of all vaccination records reported to the CDC — a troubling omission that deprives clinicians, health care organizations, public health agencies, and policy makers of "critical information" that is necessary to "equitably allocate resources across all communities, evaluate health outcomes and improve quality of care and delivery of public health services."
The Covid-19 pandemic has put a spotlight on systemic racism and health care inequities in the U.S., the organizations wrote, producing an environment "in which Black, Hispanic/Latinx, and Indigenous communities have historically been underserved by and do not always trust our existing health care infrastructure." Distrust in U.S. health care and Covid-19 vaccines — and, in fact, vaccines in general — is particularly high among Black adults, according to results from a survey commissioned by the National Foundation for Infectious Diseases, which found that while 55% of respondents are worried about getting Covid-19, only 49% expressed plans to receive a vaccine; and, of those, only 19% plan to get vaccinated as soon as possible. In that same survey, 60 percent of Black adults age 18-29 years said the U.S. healthcare system always or often treats people unfairly based on race and ethnic background.
The AMA, ANA, and APA also noted that "The CDC and other researchers have determined that these long-standing injustices have unfairly and disproportionately impacted racial and ethnic populations, putting them at increased risk of getting sick and dying from Covid-19."
The three health care groups acknowledged that there are barriers and challenges to collecting race and ethnicity data; however, they argued, "health care professionals are critical in asking for the data due to the trust patients have in our work. We encourage clinicians to share with patients in a transparent and culturally sensitive manner why collecting race and ethnicity information can help improve the health of their families and communities. These actions reinforce our commitment to high-quality equitable care."
In closing, the AMA, ANA, and APA noted that collection of race and ethnicity data are "integral" to allowing for equitable distribution of Covid-19 vaccines and, eventually, putting an end to the Covid-19 pandemic.
John McKenna, Associate Editor, BreakingMED™
Cat ID: 151
Topic ID: 88,151,730,933,190,926,192,561,927,151,587,590,925,934