Study suggests increase in preconception and postpartum cannabis use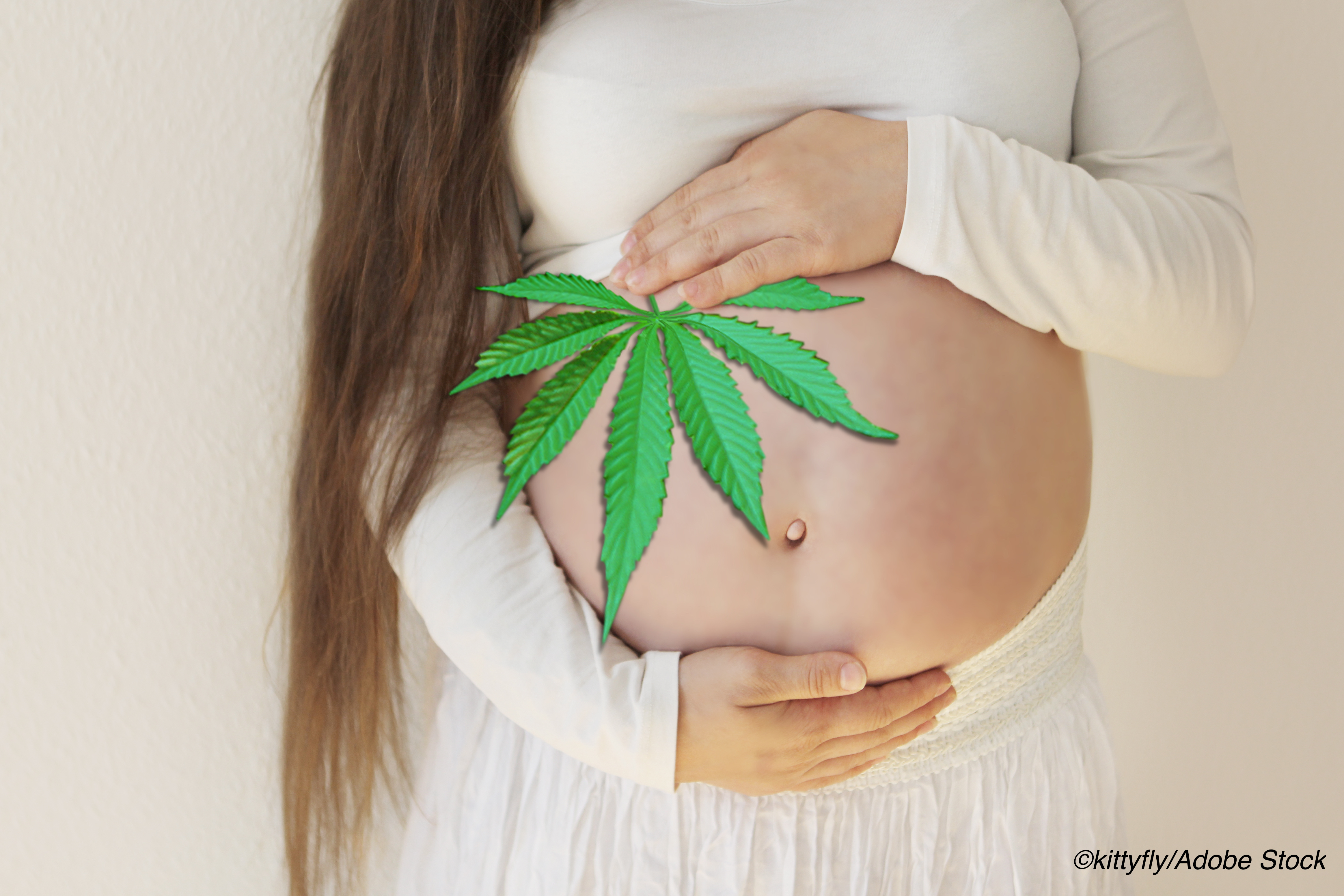 Maternal preconception and postpartum cannabis use increased significantly in states that have legalized recreational cannabis use compared to states that have not, researchers found.
According to those researchers, led by Kara R. Skelton, PhD, Department of Health Sciences, Towson University College of Health Professions, Towson, Maryland, these results suggest high-quality studies are needed to assess the effects of cannabis use on maternal health. The study was published in JAMA Network Open.
As pointed out by Skelton and colleagues, state-level recreational cannabis legalization is increasing, with 15 states and the District of Columbia having legalized the drug's use as of 2020, leading to "an urgent need to examine the public health effects of recreational cannabis legalization, including the association of legalization with maternal and child health."
For example, a recent case study in Colorado revealed that prenatal use of cannabis increased after its legalization, and another cross-sectional study showed that women residing in states in which recreational cannabis use is legal were significantly more likely to use cannabis during critical maternal and child health periods than women in states where it remained illegal.
However, the authors also cited a recent review of cannabis use among women during the prenatal period that found insufficient evidence to assess the association of recreational cannabis legalization with prenatal cannabis use. Thus, they suggested that "prior literature supports the need for more robust evidence examining associations between recreational cannabis legalization and maternal cannabis use during important maternal and child health periods."
Here, the authors carried out a cross-sectional study with the objective of investigating those associations during the preconception, prenatal, and postpartum periods.
The study extracted data from the Risk Assessment Monitoring System on 73,551 women who delivered live-born infants from January 2004 to December 2018. The authors used data from Alaska and Maine, which had legalized recreational cannabis, and New Hampshire and Vermont, which had not.
The primary outcomes were self-reported cannabis use during the preconception period (12 months prior to pregnancy), the prenatal period, and the postpartum period (the 2 to 6 months after pregnancy). Participants included 23,082 women in the preconception period, 23,859 in the prenatal period, and 26,610 in the postpartum period, who responded to surveys regarding cannabis use during these periods.
Skelton and colleagues found that cannabis use increased significantly in intervention states compared with states that had not legalized recreational cannabis in both the preconception and postpartum periods.
When adjusted for maternal age, race/ethnicity, educational level, marital status, household income, participation in the Special Supplemental Nutrition Program for Women, Infants, and Children, and cigarette smoking during the corresponding periods, the preconception risk difference was 0.0457 (95% CI, 0.0013-0.0900) and the postpartum risk difference was 0.0539 (95% CI, 0.0259-0.0818).
The authors determined that the risk ratio in preconception and postpartum periods was also significant in adjusted analyses with a preconception risk ratio of 1.2789 (95% CI, 1.0286-1.5901), and postpartum risk ratio of 1.8316 (95% CI, 1.3962-2.4027).
However, prenatal cannabis use did not increase among women in intervention states compared to states that had not legalized recreational cannabis, with a risk difference of 0.0070 (95% CI, −0.0120 to 0.0260) and risk ratio of 1.11054 (95% CI, 0.8467 to 1.4432).
These findings "suggest the need for interdisciplinary research to better understand how recreational cannabis policies are associated with maternal cannabis use," wrote Skelton and colleagues, adding that investigators should also prospectively examine how cannabis policies such as legalization, commercialization, and on-site consumption, can affect maternal use patterns.
"These studies are needed to ensure that voters and policy makers are fully informed when making decisions regarding cannabis legality so that maternal and child health is safeguarded," they concluded.
In a commentary accompanying the study, Kelly C. Young-Wolff, PhD, MPH, University of California, San Francisco, Lynn D. Silver, MD, MPH, Public Health Institute, Oakland, California, and Qiana L. Brown, PhD, MPH, LCSW, School of Public Health, Rutgers, The State University of New Jersey, Piscataway, noted several limitations in the analysis by Skelton et al – such as the fact that data were available for only 4 states – that "limit the ability to generalize results across states legalizing recreational cannabis use and also limit causal interpretation."
Young-Wolff and co-authors also suggested that while women of reproductive age are using cannabis in increasing numbers, laws criminalizing prenatal substance should be reformed and efforts made instead to focus on protecting the health of mothers and children.
"Improvements in primary prevention and education are vital but also necessary are legal and regulatory policies that protect infants and children, inform women of risks, prohibit health and therapeutic claims for cannabis outside scientific approval processes, and ensure equitable access to supportive and nonpunitive substance use treatment," they wrote in the commentary.
Maternal preconception and postpartum use of cannabis increased in states that have legalized recreational cannabis compared to states that have not.

There is no signficant difference in cannabis use during pregnancy.
Michael Bassett, Contributing Writer, BreakingMED™
Young-Wolff reported receiving funding from the National Institute on Drug Abuse (NIDA), National Institutes of Health (NIH).
Cat ID: 41
Topic ID: 83,41,730,41,138,192,925