Most are young, and almost half are women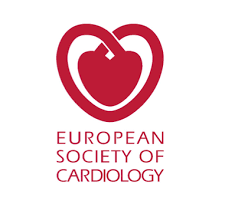 AMSTERDAM — For more than a decade, the European Society of Cardiology has claimed that its annual Congresses were the largest cardiology meetings; however, in 2020, the ESC is posting registration numbers that are surprising even to its meeting planners: 82,523 registrants from 202 countries as of Aug. 28.
For comparison, a year ago the ESC meeting in Paris drew 33,510 registrants from 151 countries. Also of interest, 45% of registrants this year are women and 55% of the total registrants are younger than 40.
By country, most 2020 registrants come from Brazil, followed by Mexico, the U.K., the U.S., Germany, Italy, Columbia, Argentina, Spain, and Romania. More than 11,000 abstracts were submitted for consideration by the meeting planners, who accepted more than 4,000 for presentation. Japan had the greatest number of accepted abstracts, followed by Germany and the U.S. rounding out the top three.
Research presentations start Saturday with more than 3,000 presenters and a little more than 700 faculty members.
How did the ESC get 82,523 cardiologists to register for its annual meeting?
Well, there may be no free lunches, but eliminating the registration fee, as well as the cost of a plane ticket and a hotel room as the meeting becomes a "digital experience," did the trick for the ESC.
But when asked if the ESC Congress 2021, which is still on the calendar to convene in London, will also be a virtual assembly, the ESC demurred, noting that while possible, it is still too soon to make that decision.
Peggy Peck, Editor-in-Chief, BreakingMED™
Cat ID: 204
Topic ID: 74,204,730,204,358,705,192,918,925,203