Study demonstrated effective care; could it help civilians in the pandemic era?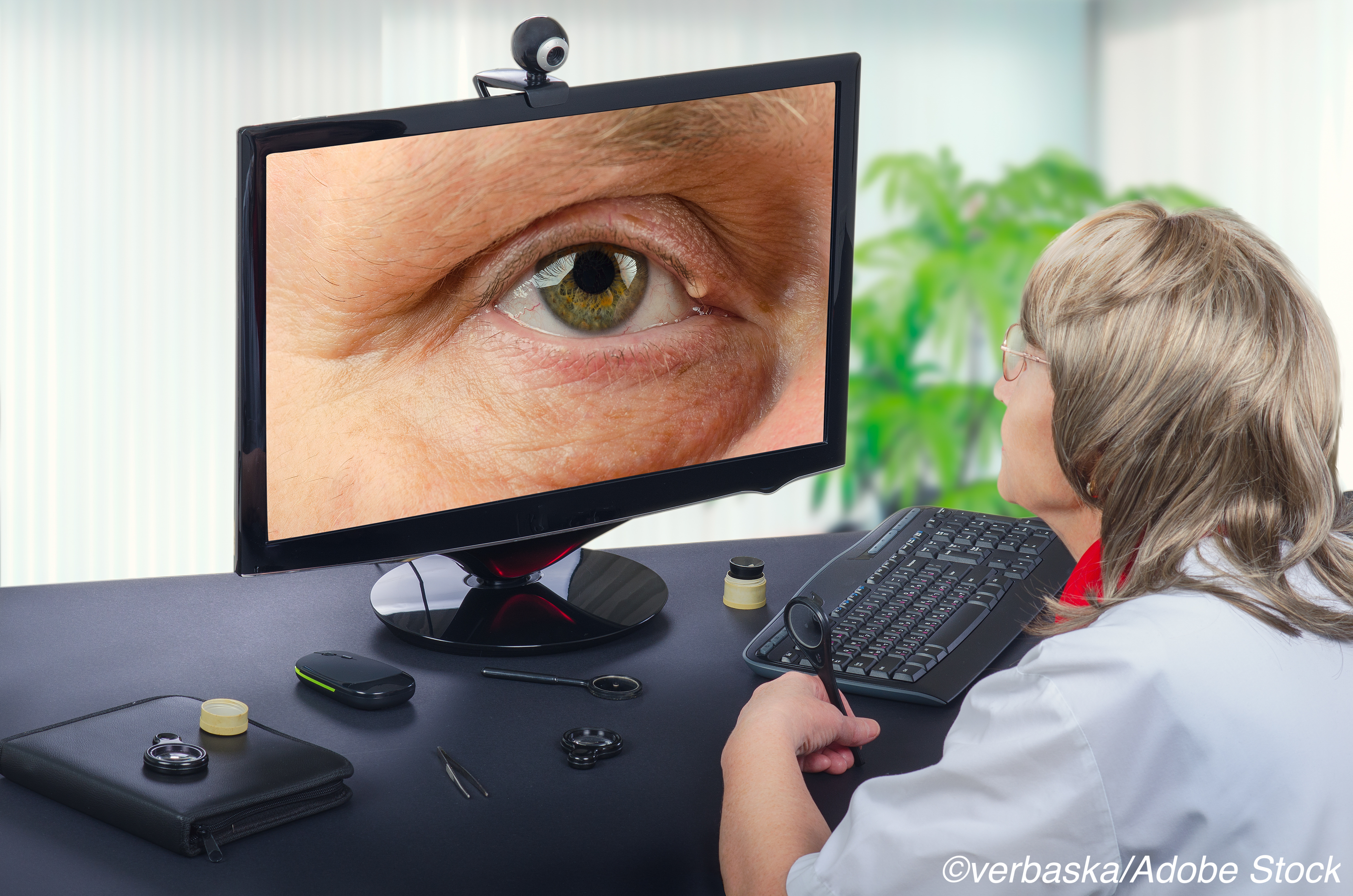 In an unusual twist on telemedicine, a mobile teleophthalmology app was effective in helping to treat eye trauma among active-duty military members in Afghanistan, a small study found. Experts said the app might also have civilian applications amid the ongoing coronavirus pandemic.
"This project demonstrated that a teleophthalmology mobile app was associated with improved and extended ophthalmic care in an operational environment," wrote study first author William Gensheimer, MD, an Air Force major and chief of cornea and refractive surgery at the Warfighter Eye Center in Maryland, and colleagues, in JAMA Ophthalmology. "Use of a mobile app was associated with agreement between the teleophthalmology diagnosis and final diagnosis…The focus of this mobile app on trauma and disease and nonbattle injury is novel, to our knowledge, in teleophthalmology."
Eye trauma is common among military personnel in Afghanistan, accounting for as much as 15% of all trauma among U.S. and coalition forces in the country, Gensheimer and colleagues noted. In-person care options have proven extremely limited in the country, but so too has the possibility of effective teleophthalmology, with mitigating factors, including ongoing combat, communication and wireless infrastructure, and challenging geography.
Teleophthalmology is not as well-developed as telemedicine in other professions.
"Teleophthalmology has advanced for diabetic retinopathy screening and macular degeneration, but the literature is limited for its applications in trauma and emergency medicine," Gensheimer and colleagues wrote.
The study set out to beta-test a mobile eye care app called Forward Operating Base Expert Telemedicine Resource Utilizing Mobile Application for Trauma (FOXTROT) to improve and extend ophthalmic care. The app does not depend on connectivity in order to function, giving it an advantage over traditional apps, which assume connectivity will be consistently available.
App users can initiate care by requesting a consultation, with patients categorizing their need level as urgent (response time <1 hour), priority (response, <4 hours), or routine (response, <24 hours). Patients are able to take HIPAA-compliant photographs of their ocular adnexa, external eye and cornea, and anterior segment, and can text information to or draw pictures for the ophthalmologist. In turn, the app also can guide users through basic measures, including visual acuity testing.
The main outcomes examined in the performance improvement project were mean initial response time, congruence between initial diagnosis and final diagnosis, and overall treatment and management.
Researchers followed 28 consultations among 18 different users over a 6-week period, with mean (SD) patient age being 30.3 (9.8) years and most patients being male (26 [93%]) and active-duty military (22 [78%]).
Mean initial response time for app-based consultation requests was 3 minutes 58 seconds (95% CI, 2 minutes 30 seconds to 5 minutes 26 seconds). A large majority (24 [86%; 95% CI 72%-100%]) of initial teleophthalmology diagnoses matched the final diagnoses.
Teleophthalmology-based treatment and management was shown to follow clinical eye trauma guidelines in all 28 cases. Teleophthalmology consultation also prevented the need for evacuation of four study participants (14%; 95% CI 0.7%-28%). Ophthalmology evaluations were not ultimately recommended in 39% (95% CI, 20%-58%) of cases.
In 15 cases (54%; 95% CI 34%-73%), the service member returned to active duty. When surveyed the patients expressed high satisfaction with the app.
Despite efforts to manage connectivity issues, 12 potential users were unable to participate because of limitations in this area. Gensheimer and colleagues suggested future studies on and iterations of the app should strengthen its accessibility and security.
"Future mobile app development might consider engineering technology with firewall solutions that maintain security and are recognized by the entire U.S. Department of Defense network spectrum," the study authors wrote. "Denied, degraded, or disrupted communication environments are likely in future conflicts and therefore apps need to consider engineering to meet anti-access and area denial challenges."
However, they also suggested a teleophthalmology app could have civilian applications as well, particularly as the pandemic continues to curtail in-person health care.
"Teleophthalmology mobile phone apps can be used for virtual screening, examination, and treatment of patients during an infectious disease outbreak," Gensheimer and colleagues wrote. "Remote consultations might help patients access care while decreasing in-person visits to protect patients and health care workers. This technology might also have applications in other remote settings with limited connectivity such as cruise ships, ski resorts, wilderness trips, or international travel."
Study limitations identified by the authors included the fact that results may not be generalizable to larger and/or civilian populations.
In an accompanying editorial, Kimberly Winges, MD, an ophthalmologist with Casey Eye Institute at Oregon Health & Science University, and colleagues, none of whom were affiliated with the study, echoed the point, observing that financial constraints and similar considerations present challenges to a wider uptake of the FOXTROT app or one like it. Still, they called the study "a successful use case," writing that the need for such solutions—and a public recognition of their value—are currently at a high point, making decision-makers more receptive to their inclusion in ophthalmology care models.
"At present, we are living in an unprecedented era of liberalization regarding telehealth reimbursement, owing to government mandates that may change as this pandemic evolves," editorial authors wrote. "It is unknown whether the value, convenience, and success of these services in providing timely access to ophthalmic screening will permanently expand telehealth reimbursement models…Further work needs to be done to generalize this program's applicability more broadly within the military, which may eventually serve as a model for acute eye care triage in remote civilian settings. Nevertheless, whether the patients are in Afghanistan, quarantining in their homes, or simply prefer the convenience of avoiding a long commute to the clinic, we believe the future of ophthalmology will include telehealth."
A phone app helped facilitate effective care with quick response times for active-duty military members who sustained eye injuries.

Experts suggest the FOXTROT app could work in civilian populations, especially during a pandemic, but also noted that the study's findings may not yet be generalizable to this population.
Scott Harris, Contributing Writer, BreakingMED™
Winges reported being a consultant for Horizon Therapeutics.
Cat ID: 240
Topic ID: 92,240,730,192,925,240