Warning sparked by reports of infants hospitalized with hypocalcemia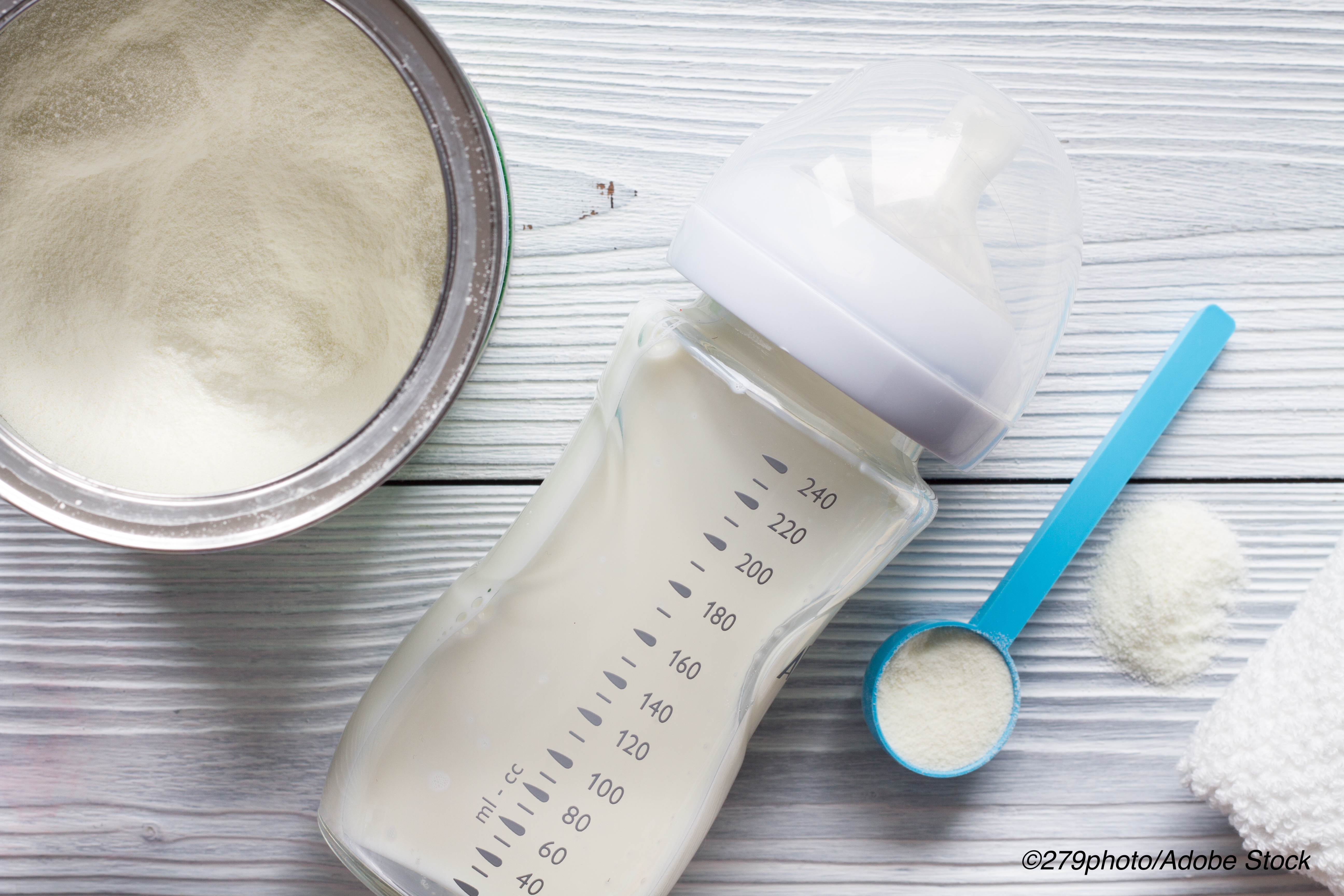 The FDA issued a warning advising parents and caregivers to steer clear of making or using homemade infant formula when feeding their babies.
Infant formula is a major source of nutrition for infants, and the FDA heavily regulates the various liquid and powder formulas that are available on store shelves to ensure they contain the needed nutrients at or above the minimum levels required for infant health. However, the agency recently received adverse event reports for infants hospitalized for hypocalcemia due to use of homemade formulas that have not been evaluated by the FDA.
"The FDA does not recommend that parents and caregivers make infant formulas at home because of serious health and safety concerns," the agency warned. "The potential problems with homemade formulas include contamination and absence of or inadequate amounts of critical nutrients. These problems are very serious, and the consequences range from severe nutritional imbalances to foodborne illnesses, both of which can be life-threatening. Because of these severe health concerns, the FDA strongly advises parents and caregivers not to make and feed their infants homemade infant formulas."
The FDA does not regulate recipes for homemade baby formulas, the agency noted on a Question & Answer page for infant formula. "Great care must be given to the decision to make infant formulas at home, and safety should be of prime concern," the agency wrote. "The potential problems associated with errors in selecting and combining the ingredients for the formula are very serious and range from severe nutritional imbalances to unsafe products that can harm infants."
The agency recommended that patients and caregivers who have used homemade baby formula should report any adverse events or symptoms to their health care provider.
John McKenna, Associate Editor, BreakingMED™
Cat ID: 138
Topic ID: 85,138,730,138,43,192,94,725,925