Patients with rare blood disease can access drug through REMS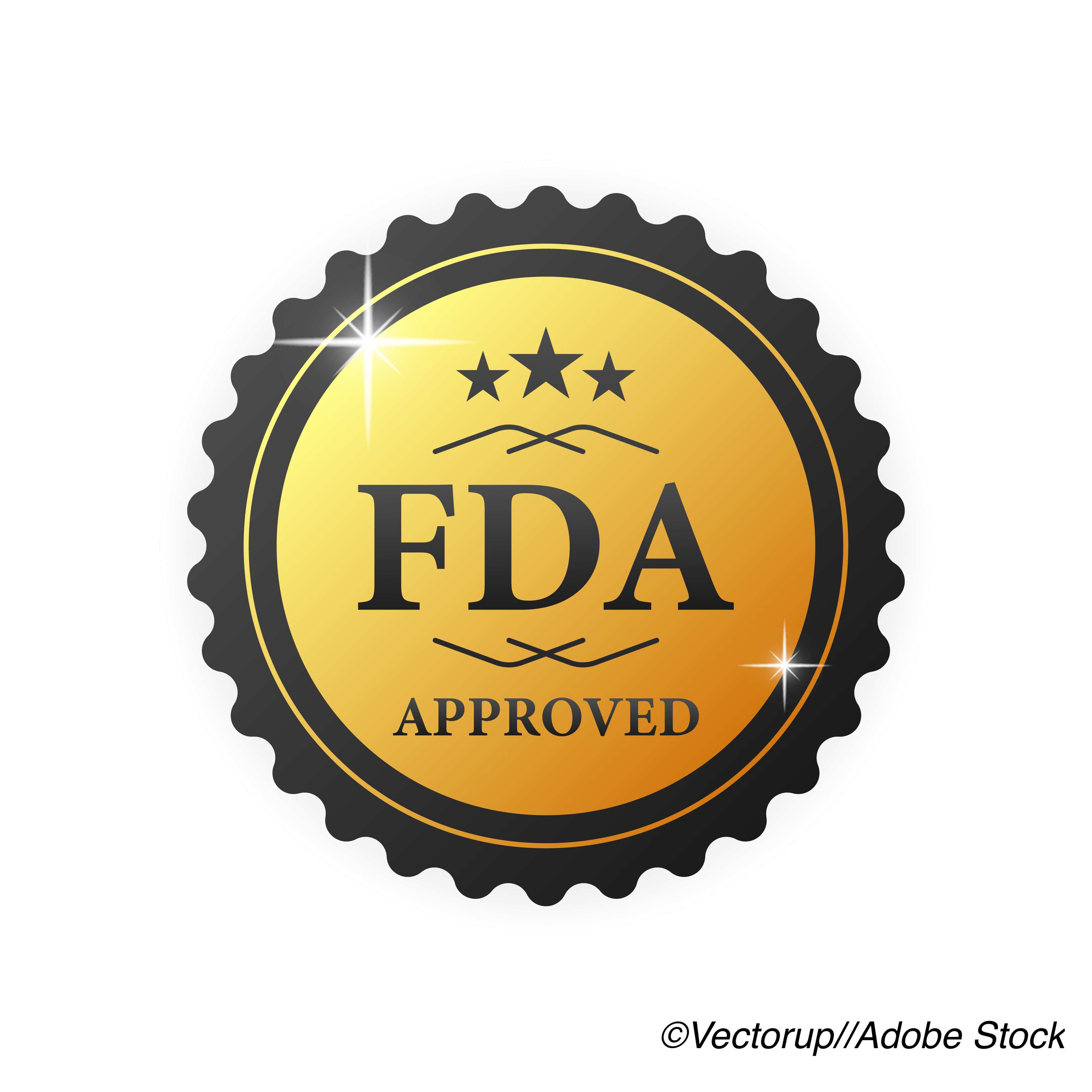 The FDA approved subcutaneous pegcetacoplan (Empaveli) for adults with paroxysmal nocturnal hemoglobinuria (PNH), a rare and serious blood disease that affects 1-1.5 people per million.
PNH, the FDA explained, is characterized by hemolysis, anemia, blood clots, and impaired bone marrow function. Patients are usually diagnosed between ages 35-40 years, and median survival after diagnosis is only 10 years. This approval for pegcetacoplan was based on results from the phase III PEGASUS study, which were published in The New England Journal of Medicine in March 2021.
The PEGASUS trial pitted the protein C3 inhibitor against the previously approved C5 inhibitor eculizumab in a cohort of 80 PNH patients who had previously been taking eculizumab—after a four-week period of receiving both pegcetacoplan 1,080 mg twice a week and eculizumab at their previous dose, 41 were assigned to receive subcutaneous pegcetacoplan monotherapy while 39 were assigned to intravenous eculizumab for 16 weeks.
"After 16 weeks, the severity of anemia was compared in the two treatment groups on the basis of hemoglobin concentration (a laboratory measure of anemia)," the FDA wrote. "In both treatment groups, the average hemoglobin was 8.7 g/dL at baseline, indicating severe anemia. (Normal hemoglobin values in adult men are 14 g/dL or above; normal values in adult women are 12 g/dL or above.) During the 16 weeks of treatment, patients in the [pegcetacoplan] group had an average increase in their hemoglobin of 2.4 g/dL. Meanwhile, patients in the eculizumab group had an average decrease in their hemoglobin of 1.5 g/dL."
The prescribing information for the drug comes with a boxed warning due to an increased risk for meningococcal infections for patients taking pegcetacoplan, as well as an increased risk for other serious infections, particularly those caused by encapsulated bacteria. As a result, the drug is only available to patients through a risk evaluation and mitigation strategy.
In addition to the infection risk, the FDA warned that patients should be monitored for infusion-related reactions—and, the agency noted, pegcetacoplan also has the potential to interfere with certain laboratory tests.
The most common side effects associated with the drug include injection site reactions, infections, diarrhea, abdominal pain, respiratory tract infection, viral infection, and fatigue.
Pegcetacoplan is manufactured by Apellis Pharmaceuticals.
John McKenna, Associate Editor, BreakingMED™
Cat ID: 118
Topic ID: 78,118,730,118,192,725,925