Agency requests removal of strongest contraindication on statins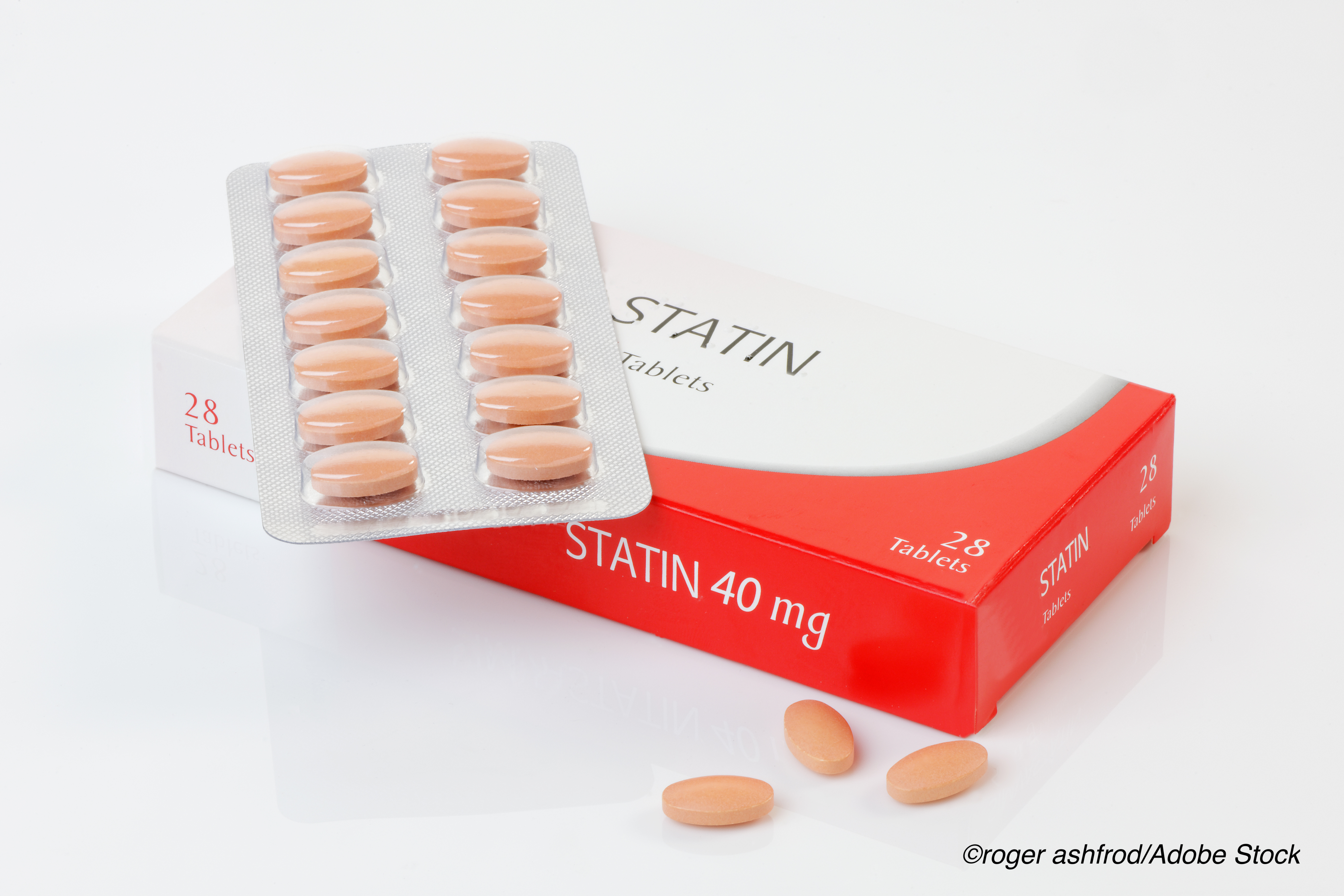 The FDA requested the removal of the strongest contraindication against using cholesterol-lowering statins in all pregnant patients.
Statins—including atorvastatin, fluvastatin, lovastatin, pitavastatin, pravastatin, rosuvastatin, and simvastatin—have been used for decades to lower the levels of low-density lipoprotein cholesterol in the blood and thereby reduce the risk for heart attack and stroke in patients with cardiovascular disease. When the first statin gained FDA approval in 1987, the medication included the agency's strongest warning recommending against its use during pregnancy or breastfeeding.
Now, while the FDA still recommends that most patients should discontinue statin use once they learn they are pregnant and avoid breastfeeding while taking these medications, the agency argued that, since "the benefits of statins may include prevention of serious or potentially fatal events in a small group of very high-risk pregnant patients," a blanket contraindication of statins in all pregnant women is "not appropriate."
"FDA expects removing the contraindication will enable health care professionals and patients to make individual decisions about benefit and risk, especially for those at very high risk of heart attack or stroke," the agency explained. "This includes patients with homozygous familial hypercholesterolemia and those who have previously had a heart attack or stroke. Statins are safe to use in patients who are not pregnant but may become pregnant."
This request was based on an FDA review of multiple randomized trials and meta-analyses which demonstrated the benefit of statin therapy for the prevention of cardiovascular events. At the time of the original statin approvals, there were "safety signals from animal data at drug exposures higher than human doses, potential concern that lowering cholesterol may negatively affect the unborn baby or infant, and the perspective that short-term use during pregnancy and breastfeeding did not provide a substantial benefit to the mother," which prompted the contraindication of statins in this patient population.
But now, according to the FDA, animal data "suggest limited potential of statins to cause birth defects or miscarriage and limited potential to affect nervous system development in an unborn baby."
The agency advised that patients taking statins should notify their health care professional if they become pregnant or suspect they are pregnant, at which point their health care professional can advise whether or not to stop taking the medication and whether they may temporarily stop statin use while breastfeeding. "Patients who are at high risk of heart attack or stroke who require statins after giving birth should not breastfeed and should use alternatives such as infant formula," the FDA advised.
As for health care professionals, the FDA asked that they continue to cease statin therapy in the majority of pregnant patients while considering the ongoing therapeutic needs of each individual patients, particularly those at high risk for cardiovascular events during pregnancy. "Because of the chronic nature of cardiovascular disease, treatment of hyperlipidemia is not generally necessary during pregnancy," the agency added.
"We hope the revised language in the prescribing information will help reassure health care professionals that statins are safe to prescribe in patients who can become pregnant, and help them reassure patients with unintended statin exposure in early pregnancy or before pregnancy is recognized that the medicine is unlikely to harm the unborn baby," the FDA wrote.
John McKenna, Associate Editor, BreakingMED™
Cat ID: 914
Topic ID: 74,914,730,914,41,192,725,925