Agency advises caution as state-level issues, vaccine hesitance hamper vaccine rollout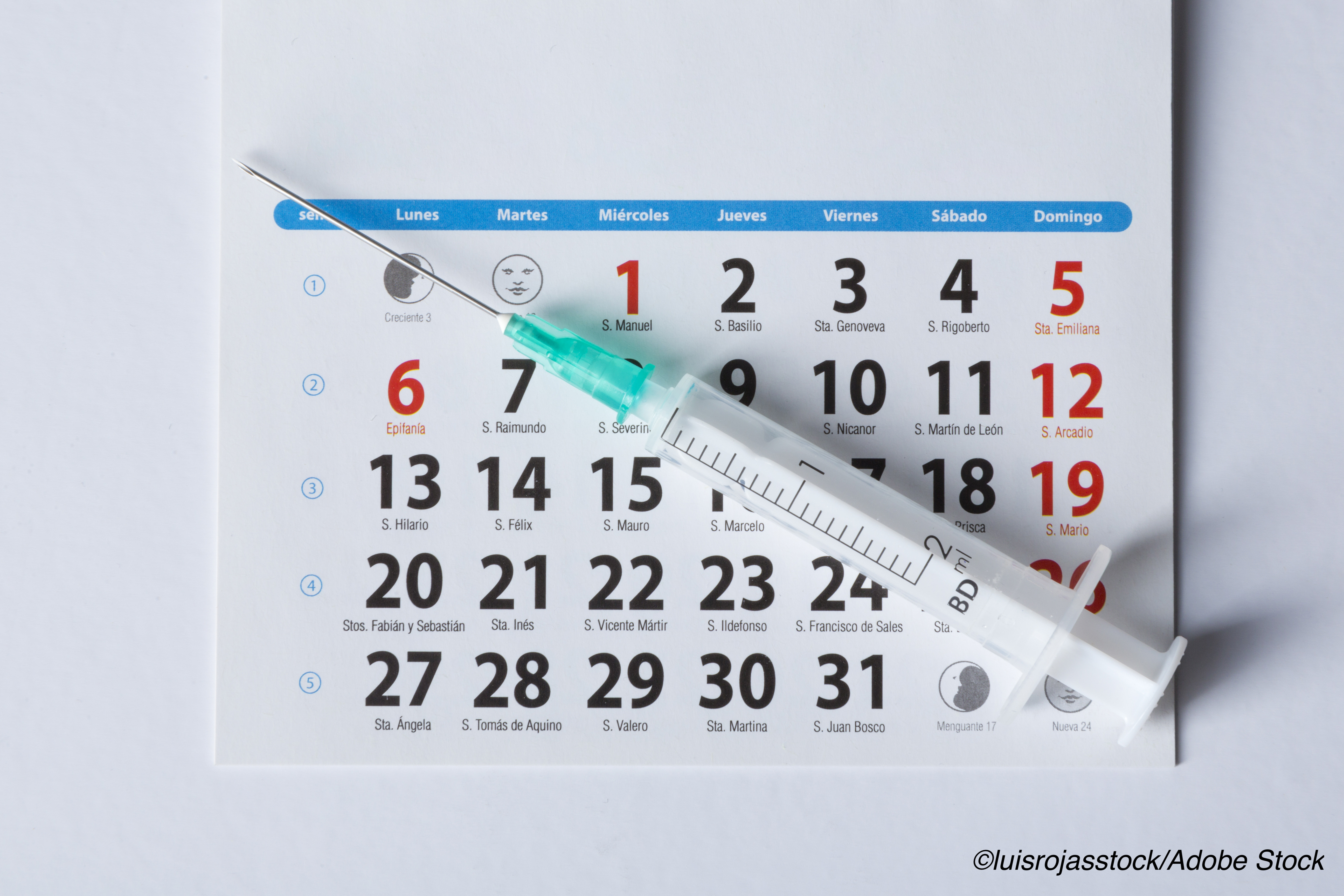 WASHINGTON — As the U.S. struggles to keep its Covid-19 vaccination program on track, the FDA issued a statement warning health officials to stick to the approved vaccine dosing schedules.
Under their current emergency use authorizations (EUA), the two approved mRNA Covid-19 vaccines are approved to be given in two doses—the first and second doses of the Pfizer-BioNTech vaccine should be given 21 days apart, while the Moderna injections should be given 28 days apart. However, the U.S. has fallen short of the projected 20 million vaccination expected by the start of the new year, with 4.5 million people having received their first dose as of Jan. 4, according to the CDC. In an attempt to get vaccines to the public faster, public health officials — including Moncef Slaoui, PhD, MS, chief scientific advisor for Operation Warp Speed — have suggested cutting doses in half, extending the length of time between doses, or mixing and matching vaccines.
"These are all reasonable questions to consider and evaluate in clinical trials," Stephen M. Hahn, MD, commissioner of the FDA, and Peter Marks, MD, PhD, director of the FDA's Center for Biologics Evaluation and Research, wrote in a statement. "However, at this time, suggesting changes to the FDA-authorized dosing or schedules of these vaccines is premature and not rooted solidly in the available evidence. Without appropriate data supporting such changes in vaccine administration, we run a significant risk of placing public health at risk, undermining the historic vaccination efforts to protect the population from Covid-19."
In a statement on CBS' "Face the Nation," Slaoui claimed that there is evidence that giving two half doses of Covid vaccine to patients between the ages of 18 and 55 provides an "identical immune response" to the full dose vaccine schedule. However, Hahn and Marks explained that this idea stems from misinterpretations of the data regarding the efficacy of the first dose of these mRNA vaccines.
"In the phase 3 trials, 98% of participants in the Pfizer-BioNTech trial and 92% of participants in the Moderna trial received two doses of the vaccine at either a three- or four-week interval, respectively," Hahn and Marks wrote. "Those participants who did not receive two vaccine doses at either a three-or four-week interval were generally only followed for a short period of time, such that we cannot conclude anything definitive about the depth or duration of protection after a single dose of vaccine from the single dose percentages reported by the companies.
"Using a single dose regimen and/or administering less than the dose studied in the clinical trials without understanding the nature of the depth and duration of protection that it provides is concerning, as there is some indication that the depth of the immune response is associated with the duration of protection provided," they added. "If people do not truly know how protective a vaccine is, there is the potential for harm because they may assume that they are fully protected when they are not, and accordingly, alter their behavior to take unnecessary risks."
Hahn and Marks concluded that, until Covid-19 vaccine manufacturers have hard data to support a change, healthcare providers should cleave to the FDA-authorized vaccination schedules.
State-level Glitches, Safety Worries Stymie Vaccine Rollout
As Covid-19 cases continue to surge across the U.S., several states — New Jersey, Maryland, and North Carolina, to name a few — are reporting vaccination delays, citing staffing shortages, technical issues, confusion over phased vaccine rollouts, and a lack of federal guidance as the source of the problem.
One major reason for these issues, according to public health experts, is that federal officials have left planning of the final stages of the vaccine distribution process, such as scheduling and staffing, to local health officials and hospitals that are already overwhelmed and under-resourced.
"We've taken the people with the least amount of resources and capacity and asked them to do the hardest part of the vaccination — which is actually getting the vaccines administered into people's arms," Ashish Jha, MD, MPH, dean of Brown University's School of Public Health, told the New York Times.
Both federal and state officials have denied responsibility for the slow vaccine rollout, the Times reported, with Operation Warp Speed officials claiming that their job was just to make vaccines available and ship them out to states and President Trump tweeting that it was "up to the States to distribute the vaccines once brought to the designated areas by the Federal Government."
"Ultimately, the buck seems to stop with no one," Jha said.
Another roadblock to Covid-19 immunization is vaccine hesitance and safety concerns. Despite recent data confirming that the Pfizer and Moderna vaccines are both effective and safe, many frontline healthcare workers are refusing to receive the Covid-19 vaccine.
What's more, while Pew Research Center data suggests that 60% of U.S. citizens would definitely or probably receive the vaccine — a 9% increase from September 2020 — about 39% have said they definitely or probably would not get the shot, and 21% said they are "pretty certain" that more information will not change their mind. And the myriad vaccine conspiracy theories that have been making their way across the web — ranging from claims of vaccine-related infertility to fears that the shots contain microchips intended to track recipients — are not helping things.
In one extreme case, a pharmacist in Grafton, Wisconsin confessed to deliberately sabotaging over 500 vaccine doses because he believed they were not safe. The suspect, who is "an admitted conspiracy theorist," according to Det. Sgt. Eric Sutherland of the Grafton Police Department, intentionally left vials of the Moderna mRNA vaccine outside of the refrigerator, with the full knowledge that they would be rendered "effectively useless," ABC News reported.
In an effort to help curb public fears over receiving the vaccine, the CDC released a list of common side effects patients should expect after receiving the shot, as well as information on when to contact a healthcare provider and a recommendation to use v-safe, the CDC's smartphone app for vaccine reporting, to log any vaccine side effects and stay up-to-date on vaccinations.
John McKenna, Associate Editor, BreakingMED™
Cat ID: 31
Topic ID: 79,31,730,933,31,926,561,927,151,725,928,925,934