Intervention led by nurses resulted in increase in ACP discussions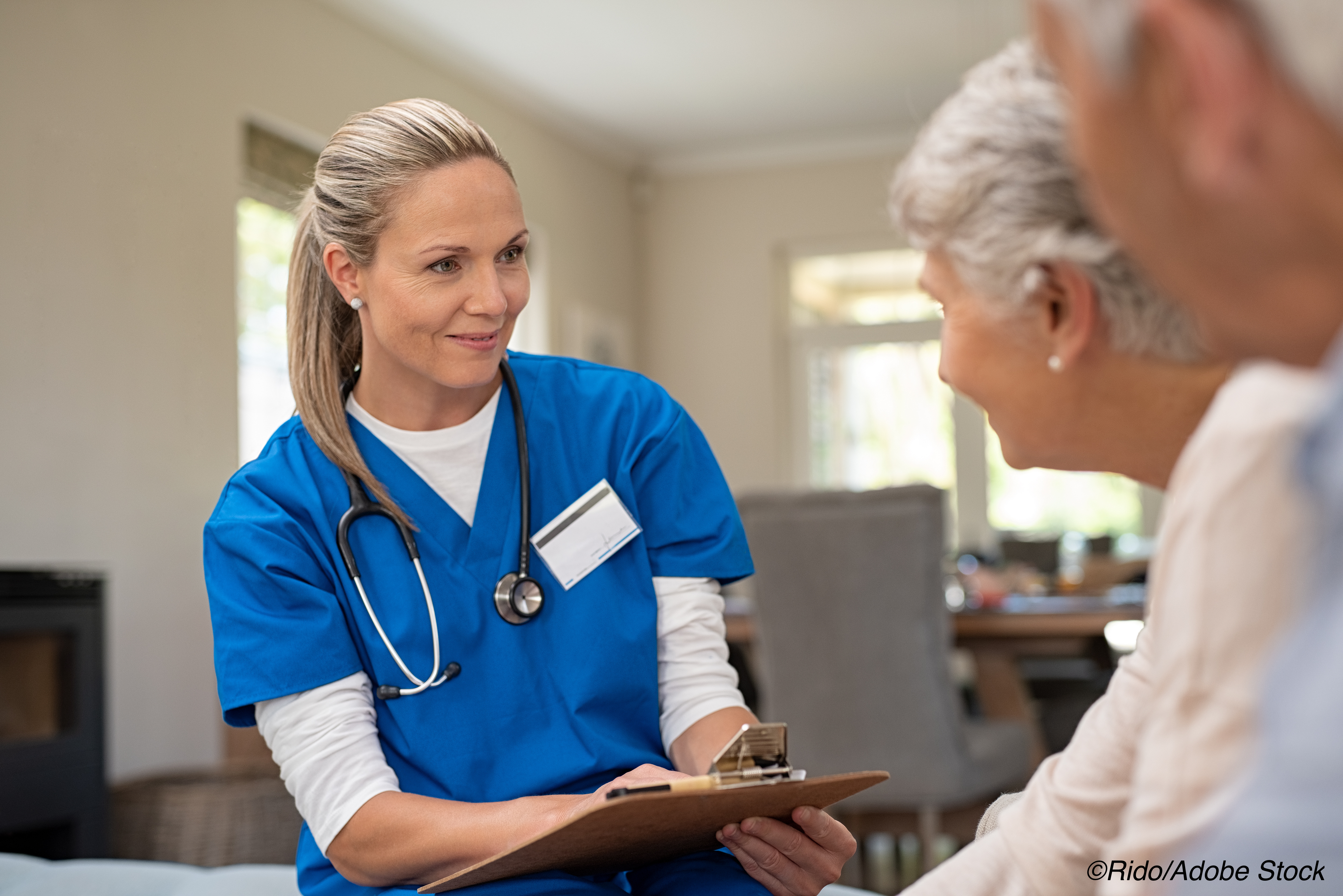 Advance care planning interventions for vulnerable older adults can be encouraged through the use of nurse navigators and the introduction of a health care professional-facing EHR discussion and documentation interface. According to results from a randomized clinical trial, such an intervention resulted in higher rates of advanced care planning compared to usual care and contributed to the delivery of patient-centric care.
The study, by Jennifer Gabbard, MD, Department of Internal Medicine, Wake Forest School of Medicine, Winston-Salem, North Carolina, and colleagues, was published in JAMA Internal Medicine.
While studies have shown that advanced care planning (ACP) can reduce hospitalizations, in-hospital deaths, and health care costs, Gabbard and colleagues pointed out that a number of patient and health care professional barriers have resulted in the underutilization of ACP.
For example, less than 3% of Medicare beneficiaries are billed for ACP annually, they noted, "which is problematic given the dynamic nature of goals and preferences with changing health status."
In this study, Gabbard and colleagues wanted to determine whether an ACP pathway combining nurse navigators with a health care professional-facing EHR discussion and documentation interface could improve utilization of ACP by older, vulnerable adults in outpatient primary care settings.
The study included 759 patients, 65 years or older, all with multimorbidity combined with cognitive or physical impairments and/or frailty, as assessed in 8 primary care practices in North Carolina. These patients were randomized to receive either a nurse navigator-led ACP pathway (n=379) or usual care (n=380).
The ACP intervention included nurse navigators who were trained in ACP and who conducted previsit, telephone-based ACP planning discussion with patients to help prepare them for the ACP process. Nurse navigators documented the discussions and clinicians followed up with patients during in-person visits. All of this was documented in the EHR using an ACP/EHR interface that autopopulated patient data, ACP discussions, and billing workflows.
The primary outcome of the trial was documentation of new ACP discussions in the EHR.
Gabbard and colleagues found that the nurse navigator-led ACP pathway resulted in the primary outcome being achieved in 42.2% of the intervention group compared to just 3.7% in the control (usual care) group.
"The observed increase in this trial of ACP documentation within the EHR (42%) is clinically meaningful and encouraging, since documented ACP leads to greater congruence between proxies and patients in terms of end-of-life preferences, a higher percentage of patients receiving their desired care at the end of their life, and a reduction in unwanted care," observed Gabbard and colleagues.
They also found that there were large increases for:
Naming a surrogate decision maker (63.6% in the nurse navigator group versus 34.7% in the usual care group).
Having an advanced directive/living will/or power of attorney (24.3% versus 10%).
Completing a medical score of treatment form (10.3% versus 1.1%).
In addition, Gabbard and colleagues determined that ACP billing codes were used at a significantly higher rate for patients randomized to the intervention group (25.3%) compared to the usual care group (1.3%).
During follow-up, the authors found there was no significant difference in the incidence of emergency department visits and inpatient hospitalizations between the two groups — 101.4 events per 100 individuals (95% CI, 83.8-120.8) for the nurse navigator group at 1 year, and 97.6 events (95% CI, 79.1-118.5) for the usual care group (hazard ratio, 1.17; 95% CI, 0.92-1.50).
"This trial suggests a promising new approach to ACP in the outpatient primary care setting and a potentially scalable approach to ACP for vulnerable older adults," Gabbard and colleagues concluded.
In an editorial accompanying the study, Vinay Guduguntla, MD, Department of Medicine, University of California, San Francisco, and colleagues, wrote that this ACP pathway intervention not only results in patient-centric benefits such as the designation of surrogates and completion of advance directives, but can also decrease the delivery of low-value end-of-life care over time.
The ACP pathway, "appears to be reproducible, scalable, and potentially economical," they added. "Engaging patients in ACP and obtaining appropriate reimbursement allows health care professionals to sustain ably deliver high-quality, patient-centered care."
A nurse navigator-led intervention can increase the rates of advanced care planning for vulnerable older adults.

Such an intervention resulted in the delivery of patient-centric care, such as the designation of surrogates and completion of advance directives.
Michael Bassett, Contributing Writer, BreakingMED™
Gabbard reported grants from Duke Endowment during the conduct of the study.
Cat ID: 730
Topic ID: 729,730,282,494,728,791,730,192,255,60,925