Emergency departments may reap financial benefit of targeted innovations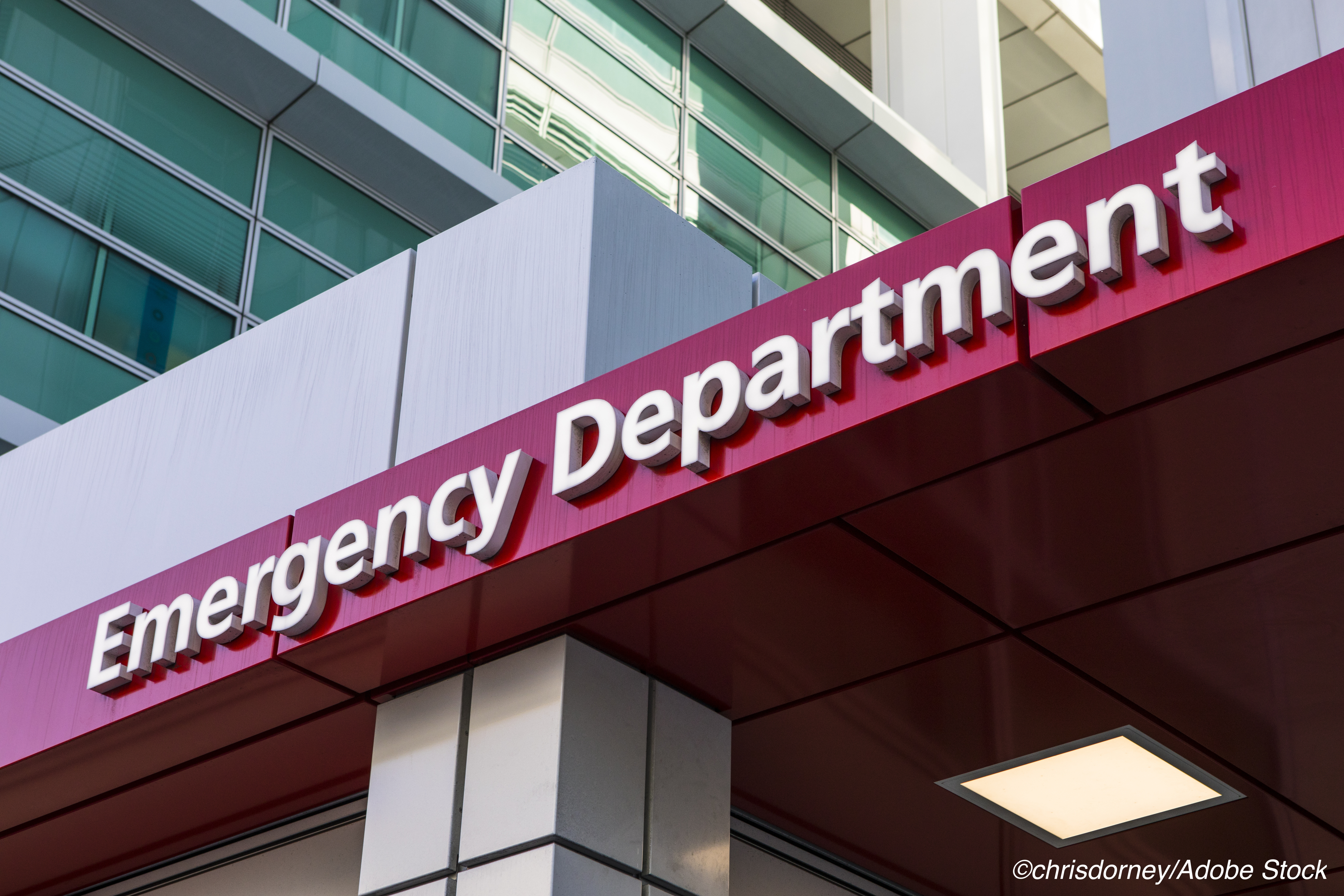 An emergency department innovation program designed for geriatric care resulted in substantial cost savings, researchers found.
With such a program, those researchers, led by Ula Hwang, MD, MPH, found there was a significant association with reduced total costs of care for geriatric patients after being seen by either a transitional care nurse and/or social worker trained to deliver geriatric emergency care. Their study was published in JAMA Network Open.
As pointed out by Hwang and colleagues, there has been an increase in the implementation of geriatric emergency department (GED) innovation programs over the past several years, marked by the creation of the first GED accreditation program in 2018 by the American College of Emergency Physicians. Established in order to recognize hospitals for their high levels of geriatric care, GED accreditation has now been granted to more than 170 emergency departments (EDs) around the world.
When it comes to geriatrics-focused emergency care quality improvement efforts, previous studies focused on issues such as the reduced risk of hospital admission, 30-day readmission, and length-of-stay. However, Hwang and colleagues noted that since most hospitals have not incorporated GED initiatives as part of emergency care, it could be useful to conduct a cost analysis of GED innovations in order to demonstrate their potential economic value for patients, hospitals, health systems, and payers.
Thus, in this study, the authors set out to examine Medicare payer costs among beneficiaries seen by transitional care nurses and/or social workers who administer GED initiatives, compared with costs for patients not seen by either of those health care providers during the same study period.
This was a prospective cross-sectional study involving Medicare beneficiaries who visited one of two EDs (Mount Sinai Medical Center in New York City, and Northwestern Memorial Hospital in Chicago) that implemented the Geriatric Emergency Department Innovations in Care Through Workforce, Informatics, and Structural Enhancements (GEDI WISE) program between January 2013 and November 2016. GEDI WISE-trained providers conduct geriatric assessments, including evaluations for delirium, fall risk, and functional decline, engage in conversation about goals of care, and are involved in care coordination.
The intervention involved consultation with a GEDI WISE-trained transitional care nurse (GED TCN) or social worker (GED SW) at the beneficiary's first ED visit, while the comparison group included those beneficiaries who did not receive treatment from a GEDI WISE-trained nurse or social worker. The main outcome of the study was the prorated Medicare payer expenditure per beneficiary over 30 and 60 days after their first ED encounter.
During the course of the study period, 24,839 Medicare beneficiaries were seen at the two hospital EDs, 4,041 of whom were seen by a GED TCN or GED SW (17.4% at Mount Sinai and 15.4% at Northwestern Memorial).
The authors determined that there was significant association between the intervention and lower Medicare expenditures, with total Medicare savings per beneficiary of $2,436 in the Mount Sinai cohort and $2,905 in the Northwestern Memorial cohort at 30 days after the initial ED encounter. This association remained statistically significant up to 60 days, with a mean savings per beneficiary of $1,200 in the Mount Sinai cohort and $3,202 in the Northwestern Memorial cohort.
The most common chief concern among patients in the treatment group at both sites was fall-related injury (280 [14.4%] at Mount Sinai and 272 [13.0%] at Northwestern Memorial), followed by pain, breathing difficulties, and weakness.
In a commentary accompanying the study, Maura Kennedy, MD, MPH, Department of Emergency Medicine, Massachusetts General Hospital, Boston, and colleagues noted that it provides important evidence that GED initiatives can reduce healthcare costs. However, they also noted that, in this particular study, the savings went to the payer (Medicare), while the costs involved in sustaining the program, beyond the original grant period, were absorbed by the hospitals.
"Asking hospitals to spend their own money to save Medicare money is unlikely to be sustainable," wrote Kennedy and colleagues. "Growth of this care model requires that health care systems also benefit financially from the cost savings."
In addition, further research is needed in order to evaluate the associations of GEDs with patient-centered outcomes that matter most to older adults, they pointed out: "Through this framework, we can increase access to high-quality, cost-effective, geriatric-centric emergency care in the United States for older adults."
Geriatric emergency department initiatives can reduce healthcare costs for payers and hospitals.

This study determined that there were signficant savings when Medicare beneficiaries received evaluations from transitional care nurses and social workers at GEDI WISE sites.
Michael Bassett, Contributing Writer, BreakingMED™
Hwang reported receiving grants from the John A. Hartford Foundation, the Gary and Mary West Health Institute, and the Centers for Medicare & Medicaid (CMS) Innovations Program during the conduct of the study.
Cat ID: 464
Topic ID: 398,464,254,282,464,494,730,255,925