Podcast key to editor's undoing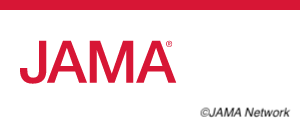 The voice of the American Medical Association—the JAMA Network—is doubling down on its commitment to "Equity" and its recognition of "the presence of structural racism in medicine and among physicians" in a strongly worded editorial by acting JAMA editor Phil B. Fontanarosa, MD, MBA, published online today on all JAMA Network websites and sent by email to JAMA Network subscribers.
Noting that the Network's goal is "to promulgate truth in science and medicine," Fontanarosa detailed a series of recent events that, if left unchallenged, would raise doubts about that commitment.
"On February 23, 2021, a podcast titled 'Structural Racism for Doctors—What Is It‪?' was posted by the JAMA Network and on the following day, a tweet was posted to promote the podcast. Assertions in both that disavowed the presence of structural racism in medicine and among physicians were wrong, misguided, and uninformed. An extensive evidence base strongly supports the presence of structural racism in medicine and its adverse influence on health. The process for reviewing and publishing the podcast and tweet was also flawed. On March 4, 2021, Howard Bauchner, MD, editor in chief of JAMA and the 12 JAMA Network Journals, took responsibility and issued an apology for the podcast and tweet. This editorial team also expresses a profound apology for the misinformation in the podcast and tweet and recognizes the hurt, anger, and outrage that resulted."
Bauchner then took a leave of absence and, on June 1, he announced his retirement.
In his editorial, Fontanarosa lifted the veil on diversity within the inner sanctum of JAMA: "As of May 15, 2021, among the 346 editors and editorial board members across JAMA and the JAMA Network Journals, 71% are White, 19% are Asian, 6% are Black, and 4% are Hispanic. Within this group, 38% are women, including 4 editors in chief of 4 JAMA Network Journals." He also listed a 14-point plan to initiate change—a plan that includes the appointment of an "Editorial Director of Equity."
The podcast episode in especially vexing for the AMA since it has been publicly disavowing its long history of barring membership to non-Whites.
An Editor's Lot
In January 1999, George D. Lundberg, MD, was fired as editor of JAMA, a post he had held for 17 years.
The firing of Lundberg, who went on to found a digital medical journal and who is currently Editor-at-Large at Medscape, made national headlines when the AMA's then executive vice president, E. Ratcliffe Anderson, MD, announced it at an early morning press conference and linked the termination decision to the impeachment trial of then president Bill Clinton.
Bauchner's announced resignation also received coverage in national media.
BreakingMED reached out to Lundberg for a comment about Bauchner's resignation and he responded with this email (quoted here in its entirety):
"Howard Bauchner's term as the 16th Editor in Chief of JAMA, and all of its various branded properties, lasted an exact 10 years.
"A 10-year tenure ties him with John Talbott for 5th place in length of service. Notably, the 14th, 15th, and 16th JAMA editors each served 10 or more years, an unprecedented consecutive achievement.
"As 14th JAMA editor, I often stated that although no JAMA editor had ever died in office, and most lived to a 'ripe old age,' all (except perhaps George Simmons) departed JAMA at a time not of their choosing. The string continues.
"The achievements of Dr. Bauchner are notable in scope, quantity, and quality, as itemized in the impressive JAMA farewell editorial. Although a bit early to judge history, objective measurements rank his tenure in the top tier.
"All the elements tied to this modern medical editor's job, in addition to the actual JAMA journals (especially Social Media) are like a sword. One lives with it and may die from it."
Peggy Peck, Editor-in-Chief, BreakingMED™
Cat ID: 150
Topic ID: 88,150,192,150,151,587,588,589,590,925