Understanding factors that increase AFib risk can help in the development of new prevention strategies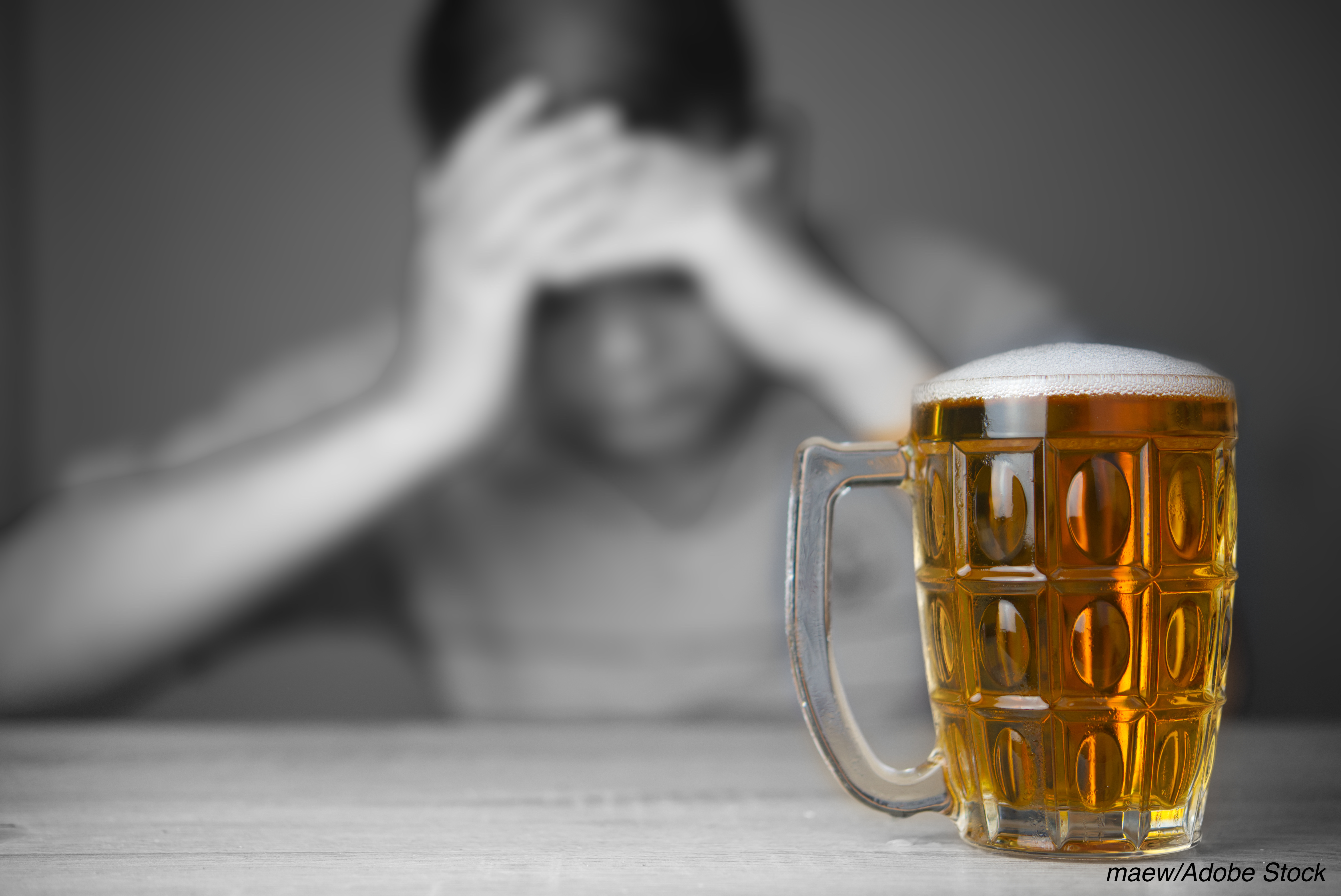 Even very low levels of alcohol consumption at less than one drink per day significantly increased the risk of new-onset atrial fibrillation (AFib), analysis of a very large dataset found.
In a cohort of 107,845 individuals who were free of AFib at baseline, consumption of one alcoholic beverage a day, or 12 grams of alcohol, was associated with a 16% increased risk of AFib over a median follow-up of 13.9 years at a Hazard Ratio (HR) of 1.16 (95% CI, 1.11-1.22; P<0.001), senior author Renate Schnabel, MD, University Heart & Vascular Center Hamburg, Germany, and colleagues reported in the European Heart Journal.
The greater the daily alcohol consumption, the higher the risk, investigators noted, increasing by 36% for those who consumed 2 drinks or 24 grams of alcohol a day at an HR of 1.36 (95% CI, 1.25-1.47) to a 61% greater risk for those who consumed 5 or more drinks or 60 grams of alcohol a day at an HR of 1.61 (95% CI, 1.35-1.92), investigators added. This relationship held for all types of alcohol consumed and all drinking patterns, they noted.
"Atrial fibrillation (AFib) is an arrhythmia with a major impact on public health due to its increasing prevalence in ageing populations and its association with adverse outcomes, including stroke and heart failure (HF) with more than a doubling of mortality risk," Schnabel and colleagues wrote.
"Although light alcohol consumption may reduce the risk of other cardiovascular diseases, we observed a clear linear increase in AFib incidence starting at very low levels of alcohol consumption," they added.
The data analyzed came from 5 community-based cohorts from the Monica Risk, Genetics, Archiving and Monograph (MORGAM) for Cardiovascular Risk Assessment across Europe (BiomarCaRE) projects.
"Average alcohol consumption was assessed in grams per day and categorized according to the World Health Organization average volume drinking categories," the authors explained. To calculate the amount of daily alcohol consumed, investigators assumed that each drink represented either 120 mL of wine; 330 mL of beer, or 40 mL of spirits, each of which contained 12 grams of ethanol.
The median age of the cohort was 47.8 years (range, 24-97 years), slightly over half were female, and the median alcohol consumption was 3 grams per day. Over the follow-up interval, 5,854 incidence cases of AFib were documented, as investigators reported.
After excluding individuals over the age of 80, the dataset dropped to 99,352 individuals, among whom there were 5728 incident cases of AFib over the follow-up interval.
In this slightly smaller cohort, one drink a day increased the risk of AFib by an almost identical degree of 17% at a HR of 1.17 (95% CI, 1.11-1.22; P<0.001), Schnabel and colleagues noted and added, "Additional adjustment for classical cardiovascular risk factors did not change the association markedly." Nor did cardiac biomarker concentration levels meaningfully modify the relationship between alcohol consumption and AFib.
Among some 69,084 individuals with available follow-up for AFib and HF, investigators observed 4,995 incident cases of HF.
In this subgroup, there was a "J-shaped" curve with incident HF, the lowest risk being observed at levels of 1.6 drinks or 20 grams of alcohol per day (P<0.0001).
As the authors note, chronic heavy alcohol consumption is strongly associated with an increased risk of AFib, even in the absence of alcoholic cardiomyopathy.
Usually, those who consume large amounts of alcohol on a habitual basis have other classical risk factors for AFib such as high blood pressure, diabetes and obesity, all of which could help contribute to the observed association between chronic alcohol consumption and elevated AFib risk, the authors noted.
However, they also pointed out, "[a]lcohol is a modifiable risk factor [for AFib] and change in drinking behavior may affect AFib risk." Indeed, abstinence from alcohol in former drinkers reduced the risk of AFib by some 20% in the Atherosclerosis Risk in Communities (ARIC) study. Thus, strategies aimed at reducing alcohol consumption could potentially prevent a significant proportion of patients who develop AFib.
Limitations of the study included the fact that the type and quantify of alcohol consumption was self-reported which could have underestimated the related risk of AFib due to underreporting.
Commenting on the findings, Jorge Wong, MD, and David Conen, MD, MPH, both from McMaster University in Hamilton, Ontario, noted that acute alcohol consumption has a direct effect on the heart leading to atrial tachyarrhythmias as is manifest in the Holiday Heart Syndrome.
The Holiday Heart Syndrome is the occurrence of an irregular heartbeat after a bout of acute binge drinking, most frequently AFib.
But the editorialists pointed out that the study does have a number of limitations, including that there was no information about what happened to those individuals who developed AFib and the development of AFib did not appear to lead to hospitalization. The authors were also unable to explore the relationship between binge drinking and AFib or report on the absolute risk of AFib associated with low levels of alcohol consumption.
This is an important issue, as there are potentially beneficial associations between modest alcohol intake and other cardiovascular outcomes.
The editorialists also noted that more studies need to be carried out to explore how alcohol affects atrial electrophysiology. Nevertheless, "understanding the risk factors predisposing to AFib is crucial, as it may lead to the development of new preventative strategies."
"[T]hese data suggest that lowering alcohol consumption may be important for both [the] prevention and management of AFib," they added.
Even very low levels of daily alcohol consumption increased the risk of atrial fibrillation over time.

Understanding any new risk factor that contributes to the development of atrial fibrillation is important as it could lead the way to more effective prevention strategies.
Pam Harrison, Contributing Writer, BreakingMED™
Schnabel declared receiving consulting and lecture fees from Bristol-Myers Squibb and Pfizer.
Cohen declared that he has received speaker's fees from Servier.
Cat ID: 913
Topic ID: 74,913,730,913,192,925