Analysis supports earlier ties between dietary patterns, breathing troubles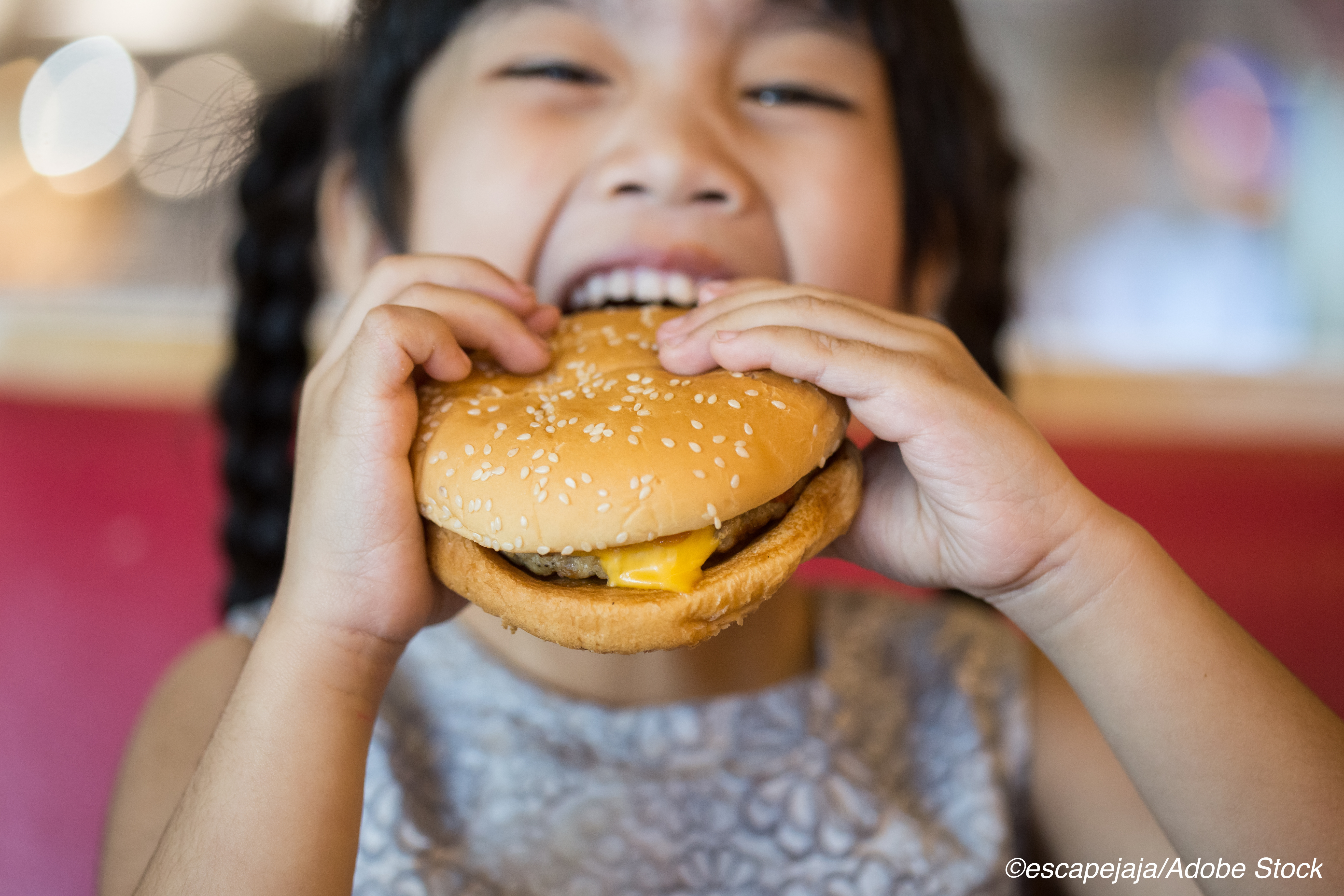 Inflammatory compounds found in cooked meat were tied to a greater risk of childhood wheeze, researchers reported.
In an evaluation of associations between dietary advanced glycation end product (AGE), meat consumption, and respiratory symptoms in over 4,000 U.S. children in a national database, higher AGE intake was significantly associated with increased odds of wheezing and increased odds of having daily activities impacted by wheezing, according to Sonali Bose, MD, of the Icahn School of Medicine at Mount Sinai in New York City, and co-authors.
Specifically, they found the following:
Wheezing: adjusted odds ratio 1.18 (95% CI 1.02-1.36).
Wheeze-disrupted sleep: OR 1.26 (95% CI 1.05-1.51).
Wheeze-disrupted exercise: OR 1.34 (95% CI 1.08 to 1.67).
Wheezing requiring prescription medication: OR 1.35 (95% CI 1.13-1.63).
The authors also reported that higher intake of non-seafood meats was associated with wheeze-disrupted sleep (OR 2.32, 95% CI 1.11-4.82) and wheezing requiring prescription medication (OR 2.23, 95% CI 1.10-4.54).
"Importantly, as non-seafood meats are a major dietary source of AGEs, our results suggest that a AGE-rich diet is adversely associated with childhood wheeze independent of overall diet quality," they wrote in a brief communication in Thorax.
The study population consisted of data from 4,388 children ages 2 to 17 years from the National Health and Nutrition Examination Survey (NHANES, 2003 to 2006). "We calculated unitless meat consumption frequency scores using the FFQ [Food Frequency Questionnaire], and AGE scores in keeping with prior published methodology," they explained.
This was an observational study, so causation could not be shown, and there was no validated measure of AGE intake, the authors noted.
In a commentary accompanying the study, Jonathan Grigg, MBBS, MD, of the Centre for Child Health at Queen Mary University of London, also noted that "the usual caveats apply to this type of epidemiological study, such as the possibility of type I error from multiple analyses of this dataset which has already reported other associations between environmental toxins and wheeze, and systematic error due to confounding."
The findings from Bose's group should be seen as "hypothesis-generating," and a driver of additional research on the "role of RAGE [type I receptor for advanced glycation end- products] polymorphisms in asthma development," he wrote.
But Grigg also pointed out the more "real-world" application of the results: "All cooks will recognize that visible fumes are generated during high-temperature cooking of foods such as red meat," and these fumes include "carbonaceous particulate matter less than 10 micron in aerodynamic diameter… To date, it is unknown whether AGEs are contained in this aerosol… do AGEs act on RAGE not only by ingestion, but also by inhalation?" he wrote.
The authors also found that there were no significant interactions by age, sex, or asthma status with higher AGE scores, but there was a significant interaction effect for race.
"Our results expand on current literature supporting a link between a proinflammatory dietary pattern and wheezing," Bose and co-authors wrote. "The Western dietary pattern, characterized by increased consumption of AGE-rich foods, namely meats and saturated fats, may promote activation of the toll- like receptor 4 pathway and NF-κB inflammatory cascade, thereby contributing to airway inflammation and asthma pathogenesis."
Outside of respiratory health, recent messaging on red meat consumption has been mixed. For instance, a 2019 study reported that the health benefits of consuming less beef and pork were small and not enough to change dietary habits. However, a 2020 study linked red and processed meat consumption with a higher risk of heart disease and death. According to the U.S. Department of Agriculture, people in the U.S. were set to consume more than 200 lbs of red meat in 2018.
Grigg noted that the results from Bose and co-authors are not enough to change recommendations about children's meat consumption, but "irrespective of the adverse health effects of AGEs, it may therefore now be time to advocate a diet with smaller amounts of higher-quality and more sustainable cooked meat."
Some moves have been made in that direction: After a 2019 study reported that children in the U.S. consume relatively little fish and shellfish versus other animal proteins, the American Academy of Pediatrics encouraged its pediatricians to ask families about fish consumption, while the Seafood Nutrition Partnership launched a successful marketing campaign targeted at mothers. But any inroads on the more-fish front may be altered by the pandemic, with people reporting less seafood intake and more processed meat intake, according to one study.
There was an association between higher advanced glycation end product (AGE) intake from meat and pediatric wheeze, according to an analysis of a U.S. database.

Higher AGE intake was significantly associated with increased odds of wheezing, wheeze-disrupted sleep and exercise, and wheezing requiring prescription medication.
Shalmali Pal, Contributing Writer, BreakingMED™
Bose reported no relationships relevant to the contents of this paper to disclose. A co-author reported relationships with REnalytixAI, pulseData, CHF Solutions, Quark, Takeda, Janssen, Goldfinch, Relypsa and Bayer.
Grigg reported no relationships relevant to the contents of this paper to disclose.
Cat ID: 637
Topic ID: 85,637,730,100,99,637,192,63,925