Genetic variants also associated higher heart failure risk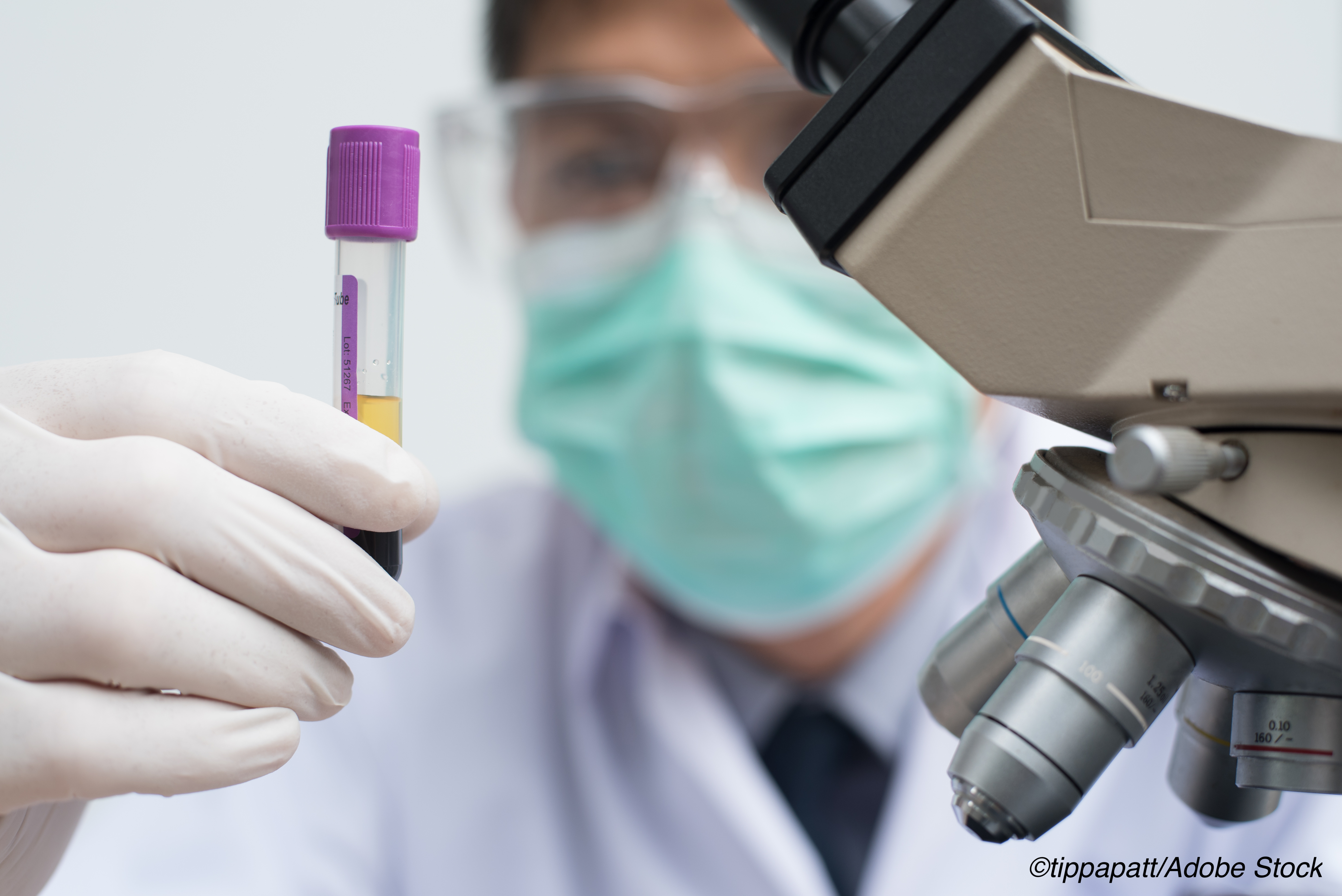 Low levels of plasma transthyretin (TTR), a protein encoded by the TTR gene, were associated with a higher incident heart failure (HF) in the general Danish population, a retrospective analysis found.
In two cohorts that spanned nearly 17,000 people, transthyretin levels at or below the 5th percentile were associated with incident HF compared with levels in the 5th to 95th percentile, reported Anne Tybaerg-Hansen, MD, DMSc, of the Copenhagen University Hospital, Denmark and co-authors in JAMA Cardiology.
Genetic variants in TTR also were associated with lower transthyretin concentrations and higher risk of incident HF.
"The main novel findings of this study are that lower plasma concentrations and genetically determined transthyretin concentrations are both associated with a higher risk of incident HF in the general population," Tybaerg-Hansen and colleagues wrote.
"These results support an association between low transthyretin concentration as a marker of tetramer instability and increased risk of incident HF," they continued. "This is clinically important because, to our knowledge, there are currently no biomarkers that inform on future risk of ATTR cardiac amyloidosis and because of the recent development of drugs that improve the prognosis, if initiated early."
Low transthyretin has been proposed as a marker of TTR tetramer instability, which implies breakdown into the toxic monomers that form amyloid fibrils associated with both wild-type transthyretin cardiac amyloidosis (ATTRwt) and hereditary transthyretin cardiac amyloidosis (ATTRm), both forms of amyloidogenic transthyretin cardiomyopathy (ATTR CM).
In this analysis, researchers analyzed data on 16,967 patients included from two prospective cohort studies and tracked heart failure diagnoses over follow-up in the Danish National Patient Registry. In the Copenhagen General Population Study (CGPS) 4.6% developed HF over mean follow-up 12.6 years. Plasma transthyretin concentrations at or below the 5th percentile were associated with incident HF (HR 1.6, 95% CI 1.1-2.4).
In the Copenhagen City Heart Study (CCHS) 15.2% developed HF over mean follow-up 21.7 years. Plasma transthyretin concentrations at or below the 5th percentile were associated with incident HF (HR 1.4, 95% CI 1.1-1.7).
The risk of HF was highest in men with low transthyretin levels. The researchers also saw a step-wise association between TTR variants, transthyretin levels, and incident HF. The T139M variant was associated with the highest transthyretin levels and lowest risk of incident HF, while other variants that were associated with the lowest transthyretin levels were linked to the highest risk of incident HF.
In an accompanying editorial, Sanjiv Shah, MD, of Northwestern University in Chicago, noted that the "findings are compelling for two reasons: they provide novel insight into the pathogenesis of HF that could be associated with ATTR-CM in the general population, and they open the possibility that low concentrations of transthyretin may be useful as a test that could alert clinicians to the possibility of a patient being at risk for or having overt ATTR-CM, which could lead to confirmatory tests and earlier diagnosis."
"As a potential diagnostic test, it is unlikely that low levels of transthyretin will be sufficient for the diagnosis of ATTR-CM for two reasons," he continued. "Although transthyretin levels are lower in ATTR-CM compared with nonamyloid HF, there is overlap between groups; and there is not a direct correlation between the level of circulating transthyretin misfolded monomers (and thus low transthyretin levels) and deposition in the heart, such that some patients with dissociated transthyretin monomers may never develop ATTR-CM."
Transthyretin, identified as pre-albumin on electrophoresis in the 1950s, is a circulating protein synthesized by the liver (95%). Subsequent study revealed it had roles in trafficking of both thyroxine and vitamin A.
Normal transthyretin function depends on its form as a stable tetramer. Genetic TTR variants may stabilize or destabilize transthyretin, the latter resulting in dissociation into misfolded monomers that aggregate to form amyloid fibrils that may be deposited in peripheral nerves (familial amyloid polyneuropathy) or the heart (ATTR-CM).
Several variants (including T139M) increase tetrameric stability and circulating transthyretin levels. Mortality and vascular disease benefits have been associated with stabilizing genetic variants, and transthyretin stabilizer therapy with tafamidis was associated with mortality, hospitalization, and functional benefits in a clinical trial.
Tybjaerg-Hansen and colleagues analyzed data collected between November 2003 to March 2017 in the CGPS (n=9,582; 53.0% women, median age 56) and from November 1991 to June 1994 in the CCHS (n=7,385; 60.3% women, median age 59).
People with prevalent HF or C-reactive protein levels of 10 mg/dL or greater were excluded from the study. Multivariable adjustment for HF risk factors and C-reactive protein levels did not substantially alter study conclusions.
If the findings are validated in further studies, "measurement of transthyretin using conventional assays could be used to identify patients with HF who have low levels of tetrameric transthyretin and more of the misfolded monomeric form and therefore may be at risk for ATTR-CM," Shah observed. "Transthyretin measurement could also be coupled with other diagnostic plasma markers in development, such as retinol-binding protein and deep machine-learning algorithms that may be able to automate the diagnosis of ATTR-CM using electrocardiography and echocardiography."
"Given the availability of tafamidis as a disease-modifying therapy for ATTR-CM and the ongoing development of additional transthyretin stabilizers and silencers, the need for improved early diagnosis of ATTR-CM has never been greater," he added.
Limitations include a study population that was nearly all white and generalizability may be limited. Also, since low transthyretin may also occur due to malnutrition, chronic illness, and inflammation, low levels may identify those with HF risk factors in some cases.
"Future studies should examine whether low plasma concentrations of transthyretin, when adjusted for age, sex, nutritional, and inflammatory status, can identify individuals with an increased propensity for developing ATTRwt cardiac amyloidosis in the general population," the researchers noted.
In two Danish cohorts, transthyretin levels at or below the 5th percentile were associated with incident heart failure compared with levels in the 5th to 95th percentile.

Genetic variants in the TTR gene also were associated with lower transthyretin concentrations and higher risk of incident heart failure.
Paul Smyth, MD, Contributing Writer, BreakingMED™
This work was supported by the Research Fund at Rigshospitalet, Copenhagen University Hospital, Chief Physician Johan Boserupand Lise Boserup's Fund, Ingeborg and Leo Dannin's Grant, and Henry Hansen's and Wife's Grant and a grant from the Odd Fellow Order.
Researchers reported no conflicts of interest.
Shah has received research grants from Actelion, AstraZeneca, Corvia, Novartis, and Pfizer and has received consulting fees from Abbott, Actelion, AstraZeneca, Amgen, Axon Therapies, Bayer, Boehringer-Ingelheim, Bristol Myers Squibb, Cardiora, Corvia, CVRx, Cytokinetics, Eisai, GSK, Ionis, Ironwood, Lilly, Merck, MyoKardia, Novartis, Novo Nordisk, Pfizer, Prothena, Regeneron, Sanofi, Shifamed, Tenax, and United Therapeutics.
Cat ID: 102
Topic ID: 74,102,102,3,192,925