Breakthrough procedure may open the door to xenotransplantation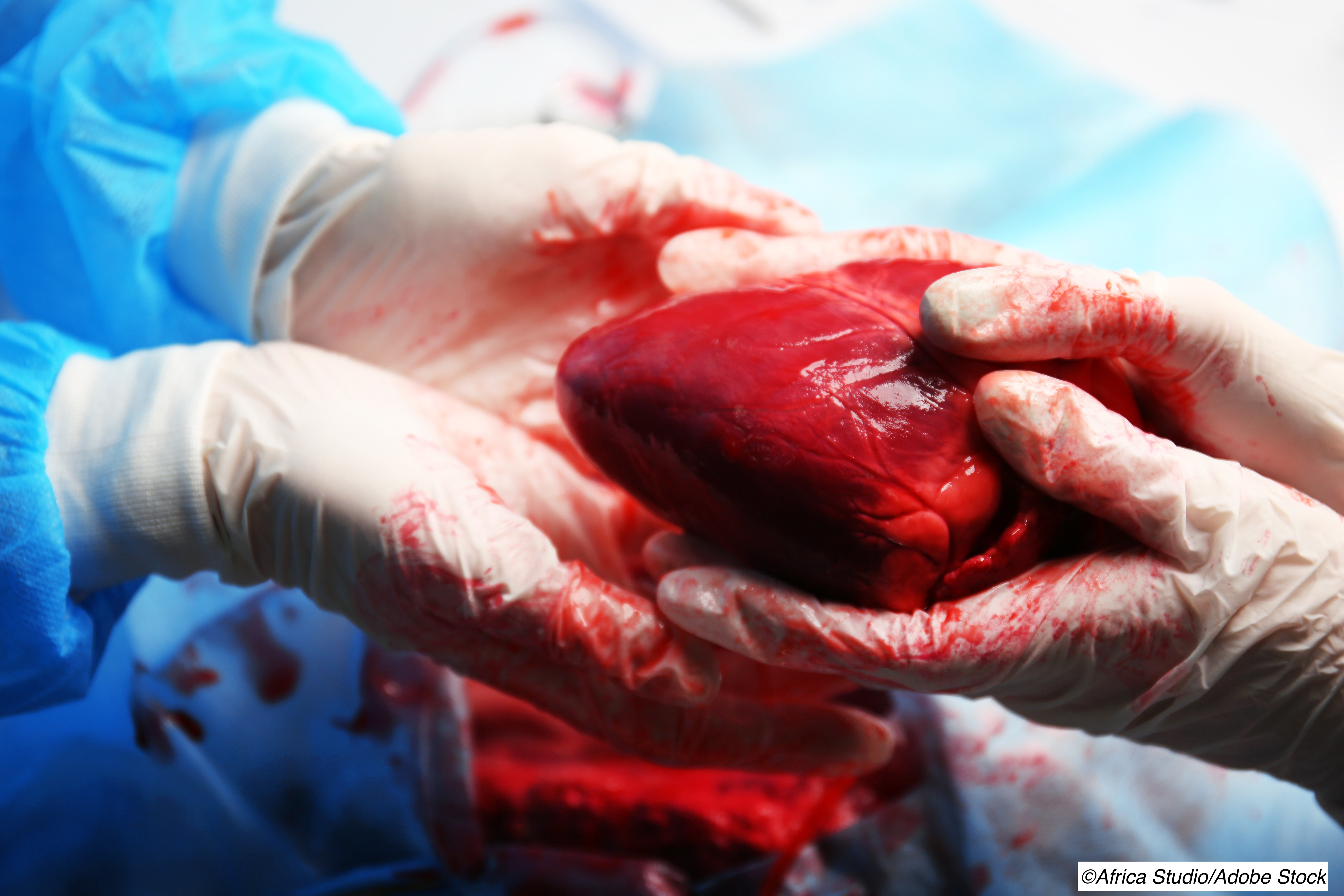 A 57-year-old Maryland man with terminal heart disease made history by receiving the first successful transplant of a genetically modified pig heart in a human patient.
The first-of-its-kind xenotransplant, which was performed at the University of Maryland Medical Center (UMMC), was the only treatment option available to patient David Bennett, who had previously been deemed ineligible for a conventional heart transplant at UMMC and other leading transplant centers. Bennett had been admitted to the hospital over six weeks earlier with life-threatening arrhythmia—which also disqualified him from receiving an artificial heart pump—and was placed on extracorporeal membrane oxygenation.
The FDA granted an emergency use authorization for the procedure on New Year's Eve under its expanded access provision.
"It was either die or do this transplant. I want to live," said Bennett one day before undergoing the procedure on Jan. 7, according to a University of Maryland School of Medicine (UMSOM) press release. "I know it's a shot in the dark, but it's my last choice. I look forward to getting out of bed after I recover."
And so far, that recovery is going well, UMMC announced, though Bennett will require careful monitoring in the coming weeks to determine whether the transplant offers lifesaving benefits.
"This was a breakthrough surgery and brings us one step closer to solving the organ shortage crisis," Bartley P. Griffith, MD, Thomas E. and Alice Marie Hales Distinguished Professor in Transplant Surgery at UMSOM, and the surgeon who performed the xenotransplant, said in a statement. "There are simply not enough donor human hearts available to meet the long list of potential recipients. We are proceeding cautiously, but we are also optimistic that this first-in-the-world surgery will provide an important new option for patients in the future."
Over 106,000 patients are currently on the national transplant waiting list hoping to receive a lifesaving transplant, according to organdonor.gov—every 9 minutes, a new patient is added to the list; every day, 17 patients die while waiting for a donor organ. In this context, xenotransplantation has the potential to save thousands of lives every year.
The concept of using animal parts—including skin, eyes, and organs—for transplants in humans has been around for a few hundred years, but the success of such procedures has been limited. Thus far, perhaps the most successful type of human-to-animal transplant has come in the form of xenografted heart valves, which have been in use for over 50 years since the first working xenograft of a porcine aortic valve was performed in September 1965. In fact, Bennett underwent a xenograft using a heart valve from a pig around 10 years ago, making his new pig heart the second animal-based transplant he has received in his lifetime.
But xenotransplantation is not without risk—all organ transplants run the risk of triggering a severe immune response leading to rejection of the donor organ, a risk that is compounded when using a non-human organ.
For example, surgeons from Tulane University in Louisiana attempted to transplant chimpanzee kidneys in 13 human patients in the 1960s, but the majority of the transplants failed within four to eight weeks due to either organ rejection or infection; the longest living of these patients survived for nine months post-transplant.
Perhaps the most famous example of a failed organ xenotransplant is the 1984 case of Stephanie Fae, more widely known as Baby Fae. The baby girl, who had been born three weeks early and diagnosed with 100% lethal hypoplastic left heart syndrome, underwent a xenotransplantation using a baboon heart at Loma Linda University Children's Health in Loma Linda, California. While the transplanted heart initially worked, sadly, Baby Fae passed away 21 days after the procedure when her immune system rejected the foreign heart. The surgeon who performed that xenotransplant, Leonard Bailey, MD, went on to pioneer the field of infant heart transplant, performing the first successful human-to-human transplant in an infant a year later.
Despite these past failures, recent advances in gene editing and cloning technology has breathed new life into the concept of xenotransplants, with genetically altered pigs offering a potential source of readily available organs for use in humans.
Bennett is not the first patient to undergo a successful porcine xenotransplant in the past year; in October 2021, a team of surgeons as NYU Langone Health successfully transplanted a genetically altered pig kidney to a brain-dead patient—and the transplanted kidney began functioning normally almost immediately, according to Robert Montgomery, MD, PhD, director of the NYU Langone Transplant Institute, who performed the transplant.
The latest xenotransplant success at UMMC is "a watershed event," transplant physician David Klassen, MD, chief medical officer of the United Network for Organ Sharing, told The New York Times. "Doors are starting to open that will lead, I believe, to major changes in how we treat organ failure."
That being said, Klassen added that further study will be needed before the procedure can be broadly applied to patients in need of donor hearts.
"Events like these can be dramatized in the press, and it's important to maintain perspective," he said. "It takes a long time to mature a therapy like this."
John McKenna, Associate Editor, BreakingMED™
Cat ID: 634
Topic ID: 74,634,631,730,634,192,925,635