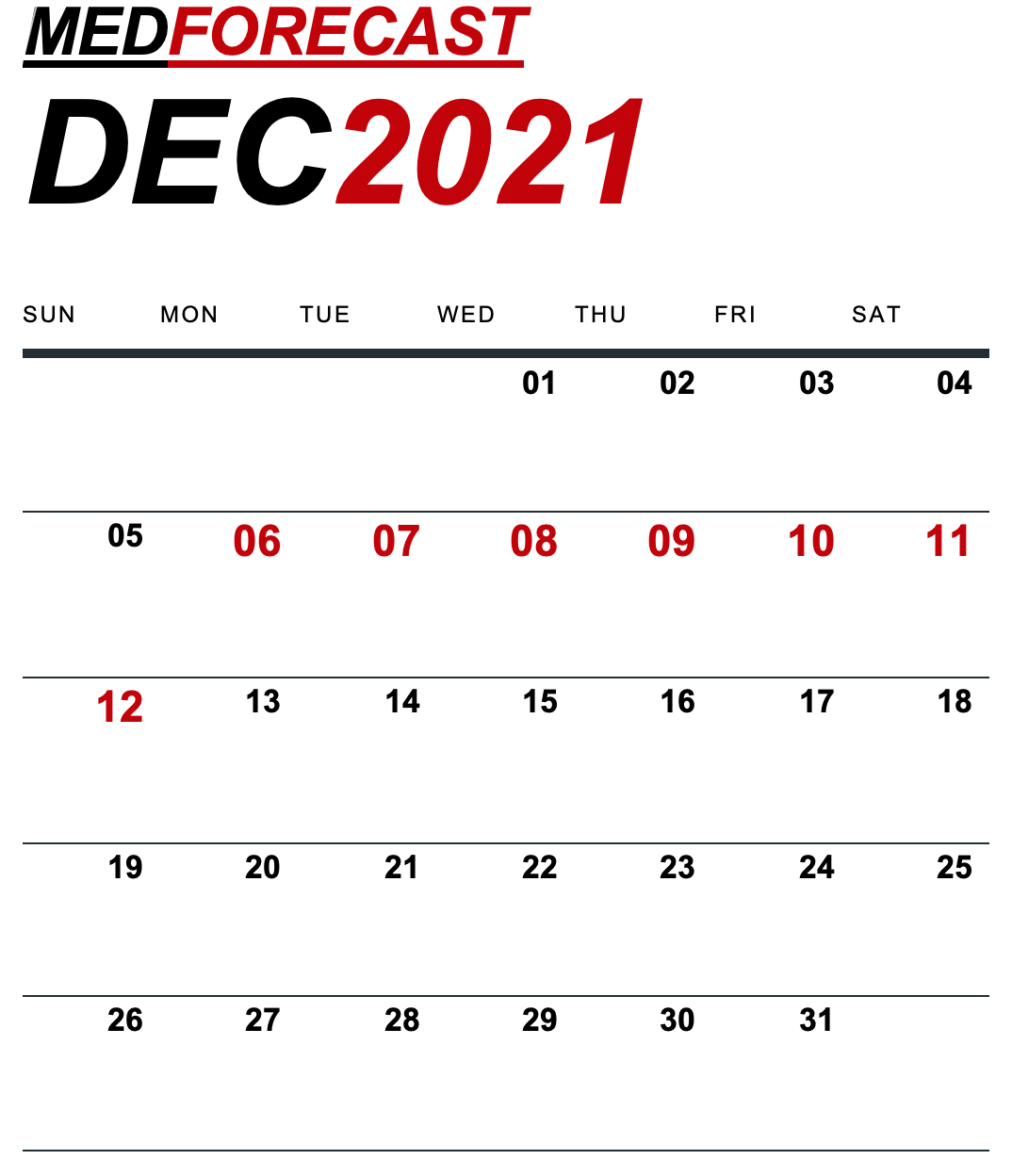 Lynne Peterson is the Senior Editor for Trends-in-Medicine.
Here is the medical news to watch for December 6-12, 2021.
Cardiology: The EuroEcho meeting, taking place only virtually December 9-11, will highlight the latest developments in cardiovascular imaging—from gender differences to long Covid, machine learning to predict mortality, the impact of weight loss after bariatric surgery, novel imaging methods to assess cardiotoxicity, and much more.
Gynecology: The FDA is expected to make a decision by December 7 on Daré Bioscience's DARE-BV1, a thermosetting bioadhesive hydrogel containing clindamycin phosphate 2%, as a one-time vaginally-administered treatment for bacterial vaginosis.
Nephrology: The FDA's Cardiovascular and Renal Drugs Advisory Committee will meet virtually on December 8 to consider Reata Pharmaceuticals' bardoxolone methyl, an Nrf2 activator, for slowing chronic kidney disease (CKD) in Alport syndrome patients.
Neurology
Oncology
Regulatory: Hearing aids. The FDA is hosting a webinar on December 7 to discuss the Agency's proposal to allow over-the-counter sale of hearing aids.
Lynne Peterson, Contributing Writer, Senior Writer for Trends-in-Medicine
Cat ID: 238
Topic ID: 78,238,730,914,238,332,697,127,130,842,191,192,725,237,331,696,841