Cancer meetings–research and clinical–kick-off 2021.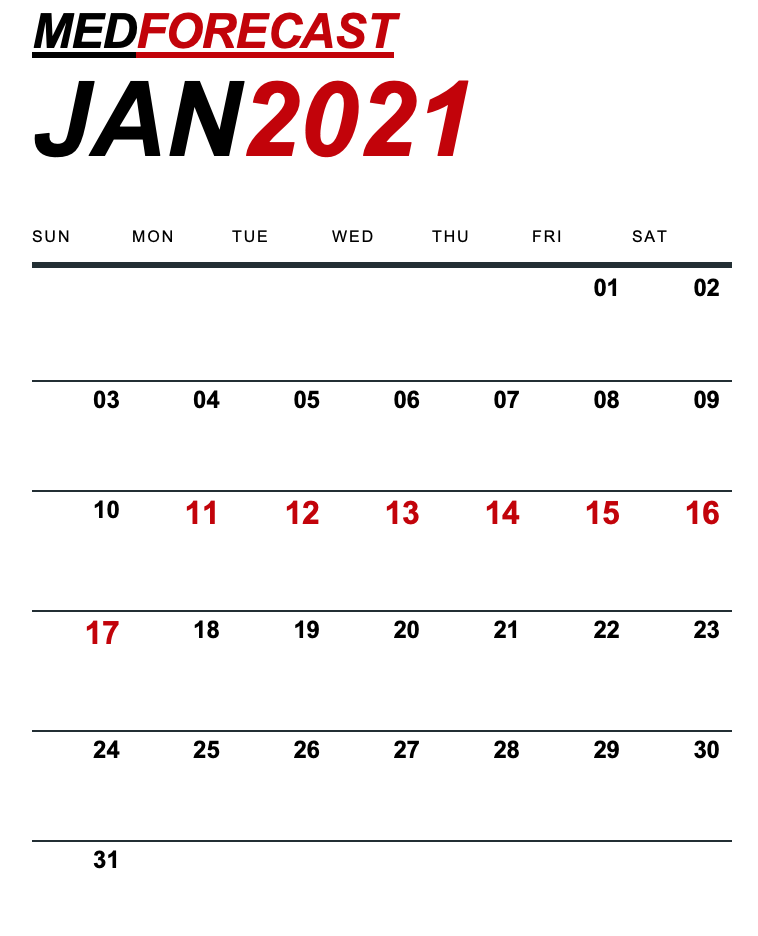 Lynne Peterson is the Senior Writer for Trends-in-Medicine.
Welcome to 2021 and once again … we're off to the races with the line-up of news that we expect to break January 11-17.
Oncology
The American Association for Cancer Research (AACR) is holding two virtual Special Conferences:
January 11-12 – Evolving Tumor Microenvironment in Cancer Progression: Mechanisms and Emerging Therapeutic Opportunities. This will be an up-to-date overview of the recent advances in tumor microenvironment research, covering basic, translational, and clinical levels.
January 13-14 – Artificial Intelligence, Diagnosis, and Imaging. This will address the latest international developments in these areas, including clinical implementation of machine learning, development of data resources, data standards, access policy, reproducibility, and benchmarking as well as the challenges and opportunities for machine learning algorithms for cancer research.
The ASCO Gastrointestinal Cancers (ASCO-GI) Symposium will take place virtually January 15-17. This is always a comprehensive, global meeting on the latest cutting-edge research on GI cancers. Among the data to be presented are the results of a Phase II/III trial of a tyrosine analog, Tyme Technologies' racemetyrosine (SM-88), in pancreatic cancer.
Pain
The North American Neuromodulation Society meeting will take place virtually on January 15-16. The program includes clinical results, engineering principles, a comparison of open- vs. closed-loop neurostimulation, personalizing neurostimulation therapies, neurostimulation in epilepsy, a session on surgical therapies for psychiatric diseases, and more.
Regulatory
The FDA's Center for Drug Evaluation and Research (CDER) is hosting an interactive webcast on January 14 on compliance issues, including compounding in cleanrooms, drug importation requirements, supply chain security, and compliance with risk evaluation and mitigation strategies (REMS).
Lynne Peterson, Contributing Writer, Senior Writer for Trends-in-Medicine
Cat ID: 121
Topic ID: 78,121,393,730,121,337,192,725,925,165,335