AAIC–live in Denver and virtually–will close out month.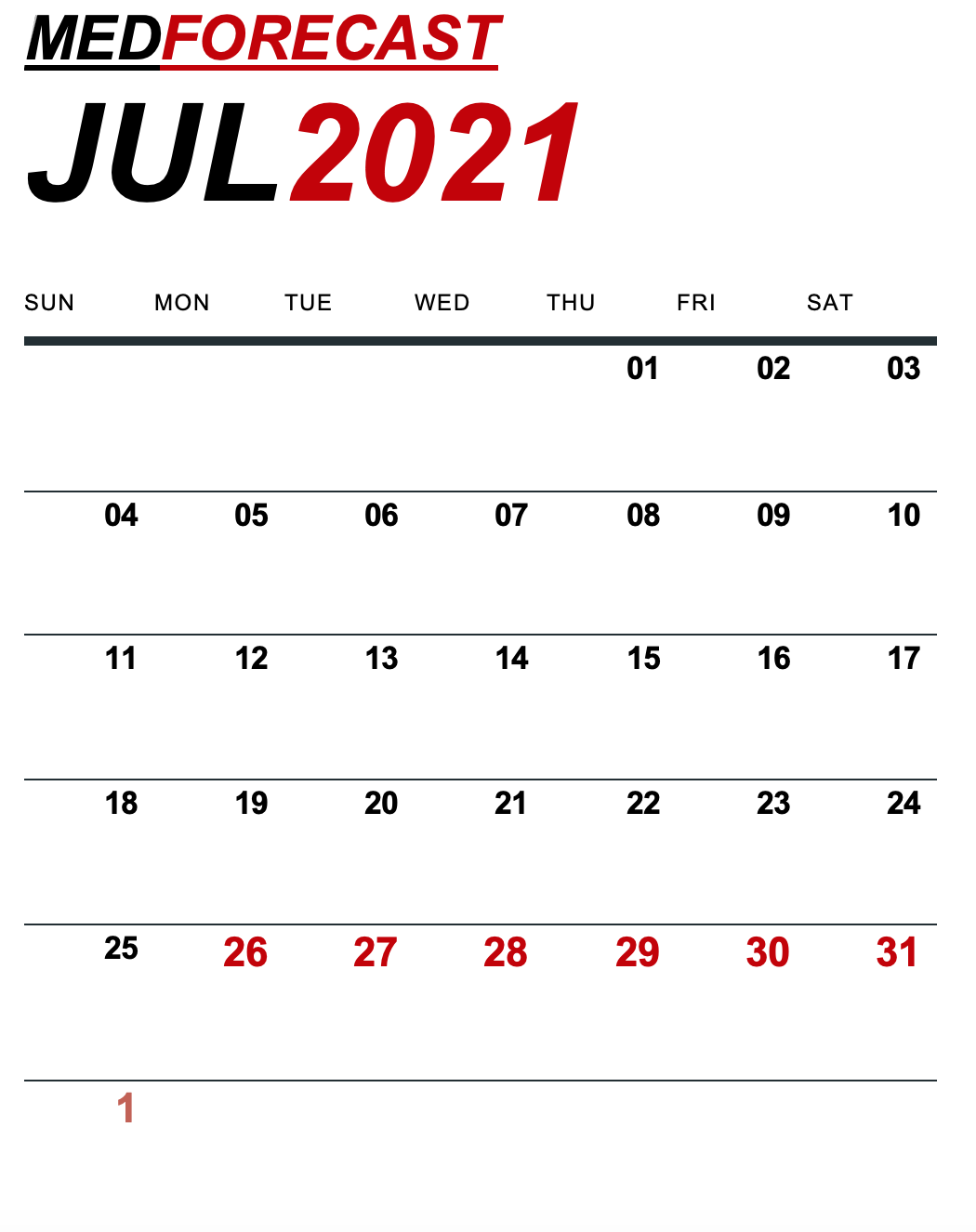 Lynne Peterson is the Senior Writer for Trends-in-Medicine.
Here is the medical news to watch for July 26-August 1, 2021.
Cardiology: Part 2 of the Heart Rhythm Society (HRS) annual meeting will be hybrid, taking place both in person in Boston and virtually July 28-31.
Neurology: The Alzheimer's Association International Conference (AAIC, formerly ICAD) will take place July 26-30, both in person in Denver and virtually. The controversial approval of Biogen's Aduhelm (aducanumab) for Alzheimer's disease is likely to be a hot topic, but the data to watch include:
Regulatory
The FDA is hosting a webinar on July 29 on its final guidance on non-clinical testing and clinical consideration in development of implanted brain-computer interface (BCI) devices for patients with paralysis or amputation.
The FDA's Oncology Center of Excellence is holding a webinar on July 29 on advancing equity in Asian American and Pacific islander communities, including discussions of disparities in cancer care and false blame for spreading Covid-19.
Lynne Peterson, Contributing Writer, Senior Writer for Trends-in-Medicine
Cat ID: 270
Topic ID: 74,270,730,270,33,361,817,192,150,151,925,269,816