More virtual meetings on tap for the coming week: ASTRO and EADV top list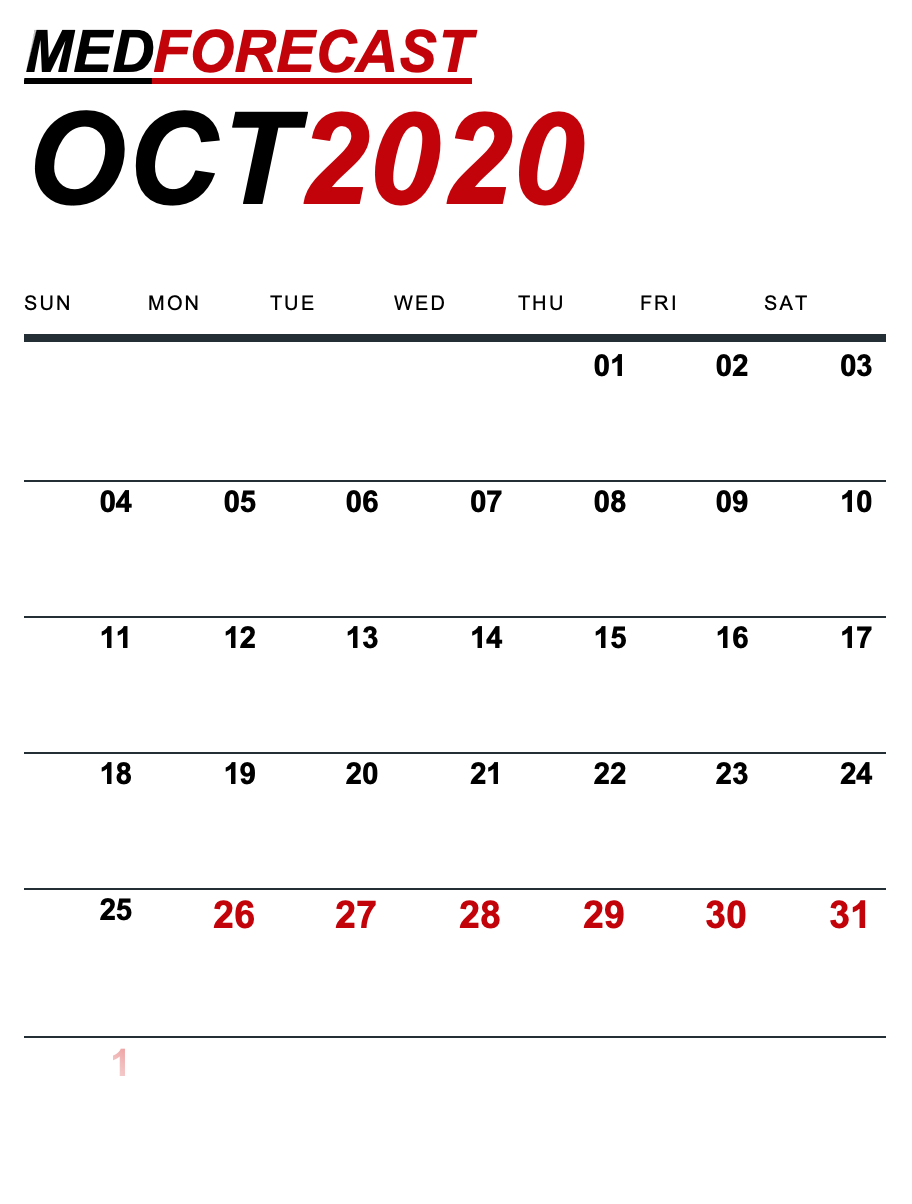 Lynne Peterson is the Senior Writer for Trends-in-Medicine.
Here is the medical news to watch for October 26-November 1, 2020. Nothing too spooky in the news except for Halloween itself. Happy virtual trick or treating.
Cardiology
The FDA's Circulatory System Devices Advisory Committee will meet virtually on October 27 to review Neovasc's Neovasc Reducer System for treating refractory angina pectoris unresponsive to guideline-directed medical therapy.
The Society for Cardiovascular Angiography & Intervention (SCAI) virtual SHOCK Conference: Cardiogenic Shock Teams and Networks will take place October 29-30. It aims to provide a comprehensive review of the definition, evaluation, and management of cardiogenic shock across the spectrum of care. There will be case-based presentations, novel treatment algorithms, basic and clinical science, and audience participation.
Dermatology: The European Academy of Dermatology and Venereology (EADV) virtual congress will take place October 29-31. The latest advances in dermatology will be discussed, from hair disorders to psoriasis, atopic dermatitis, and dermoscopy. Watch for the Phase II data on a Jak1/2 inhibitor for alopecia areata (Concert Pharmaceuticals' CTP-543).
Gastroenterology: The American College of Gastroenterology (ACG) virtual conference will continue through October 28. Topics are ranging from refractory heartburn to fecal incontinence, irritable bowel syndrome, celiac disease, hepatitis, cutting edge technology, and more.
Genetics: The American Society of Human Genetics (ASHG) virtual conference will take place October 27-30. Among the 16 plenary sessions will be talks on cutting edge research, emerging science, late-breaking research, and much more.
Oncology: The American Society for Radiation Oncology (ASTRO) virtual meeting will continue through October 28. Watch for Phase Ib/IIa data on an investigational treatment for oral mucositis in pancreatic cancer patients (Galera Therapeutics' avasopasem manganese, GC-4419), a superoxide dismutase mimetic.
Ophthalmology
The virtual Dry AMD Therapeutics Summit will take place October 28-29, with 22 presentations from industry and academic leaders, a poster session, and 5+ hours of networking, all devoted to issues in the development of dry age-related macular degeneration (and geographic atrophy) therapeutics.
The FDA is expected to made a decision by October 30 on an ocular steroid – Kala Pharmaceuticals' Eysuvis (loteprednol etabonate, KPI-121) – for short-term relief of acute exacerbations of dry eye. This is the company's second attempt to get the drug approved; the FDA previously rejected it saying additional data were needed. The resubmission is based on a new Phase III trial, STRIDE 3.
Regulatory
The FDA's Center for Devices and Radiological Health is holding a virtual public meeting on October 27 on medical device user fee amendments (MDUFA) for fiscal years 2023-2027.
The FDA is hosting a two-day Orange Book Conference (webcast) on October 27-28 in honor of its 40th anniversary. At the conference, the Agency's Orange Book experts will provide feedback on its use and functionality.
The FDA is holding a virtual public workshop on October 30 on regulatory modernization, focused on the integrated assessment of marketing applications.
Lynne Peterson, Contributing Writer, Senior Writer for Trends-in-Medicine
Cat ID: 767
Topic ID: 74,767,497,730,767,914,105,593,188,316,219,935,192,150,725,925,240