HFSA, ANA, EBCC, World Vaccine Congress, and other virtual conferences; Several FDA decisions on tap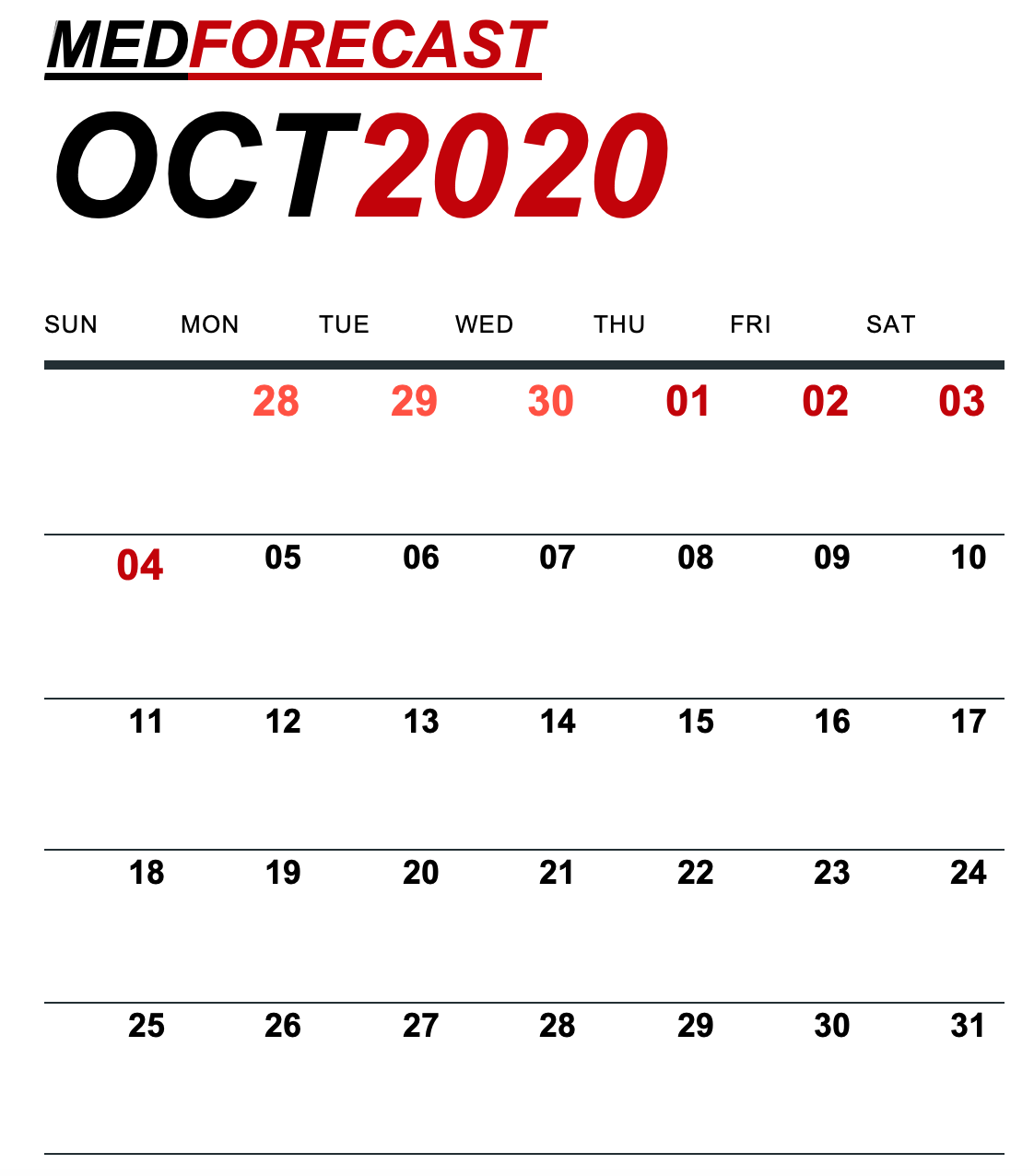 Lynne Peterson is the Senior Writer for Trends-in-Medicine.
Cardiology: The Heart Failure Society of America (HFSA) virtual annual scientific meeting will take place Sept. 30-Oct. 6 (yes, 7 days of which 2 are full days and 5 are evening sessions). There will be the debates, science, late-breaking clinical trials, and discussion sessions you have come to expect from the in-person HFSA conferences. Among the trial data to be presented is the failed pPhase II study of Tenax Therapeutics' levosimendan in pulmonary hypertension associated with heart failure and preserved ejection fraction (PH-HFpEF).
Endocrinology: The FDA is expected to make a decision by Sept. 29 on a treatment for pediatric adrenal insufficiency – Eton Pharmaceuticals and Diurnal's Alkindi Sprinkle.
Neurology
Oncology
Ophthalmology: The EURETINA 2020 virtual meeting will take place October 2-4. Among the data to be presented are the results of:
Regulatory
Respiratory: The FDA is expected to make a decision by Sept. 30 on a treatment for steroid-refractory acute graft-versus-host disease (GVHD) in pediatric patients – Mesoblast's Ryoncil (remestemcel-L).
Vaccines: The World Vaccine Congress will take place virtually Sept. 28-Oct. 1. Among the topics will be: influenza and respiratory disease, cancer and immunology, clinical trials, how government agencies are responding to vaccine challenges, vaccine hesitancy, and the future of the vaccine landscape. Among the speakers will be Anthony Fauci, MD, director of the National Institute of Allergy and Infectious Diseases, and Robert Johnson, PhD, director of the Division of Influenza and Emerging Infectious Diseases at the Biomedical Advanced Research and Development Authority (BARDA), as well as officials from several major pharmaceutical companies involved in vaccine research.
Lynne Peterson, Contributing Writer, Senior Writer for Trends-in-Medicine
Cat ID: 707
Topic ID: 74,707,730,707,187,935,31,130,208,192,561,418,725,195,925,240