Benefit observed in patients who progressed after multiple therapies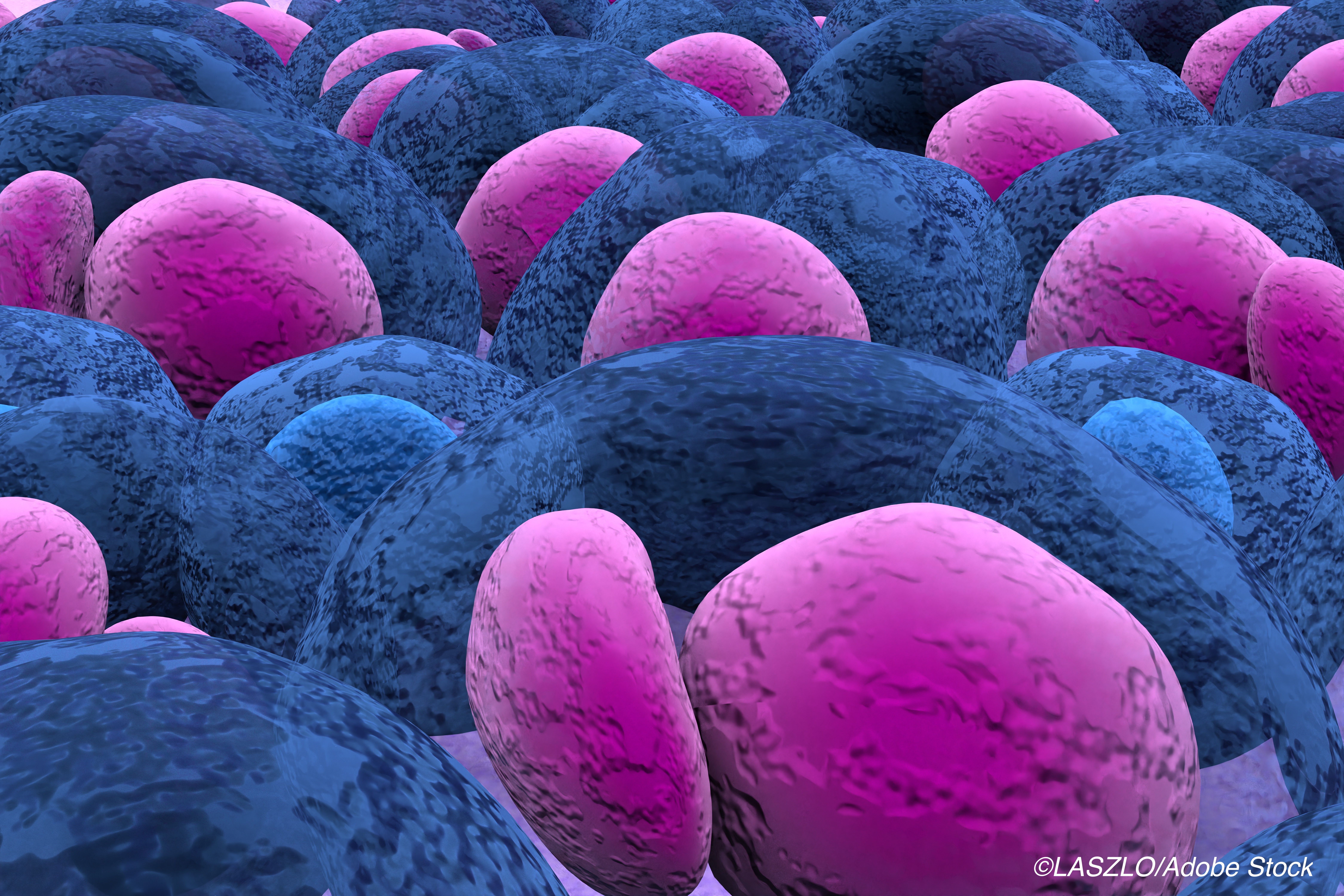 This article, which was published by BreakingMED on Feb. 12, 2021, is part of our year-end review. It outlines the findings of the HORIZON trial, which formed the basis on which melflufen gained FDA approval the following month. Click here to view the original article and obtain CME/CE credit.

3/1/21 The U.S. FDA has approved melflufen in combination with dexamethasone for the treatment of adult patients with RRMM who have received at least four prior lines of therapy and whose disease is refractory to at least one proteasome inhibitor, one immunomodulatory agent, and one CD38-directed monoclonal antibody. This indication has been granted under accelerated approval based upon the HORIZON trial.
Almost 30% of multiple myeloma patients who have already progressed through at least five lines of therapy appear to respond to treatment with the first-in-class peptide-drug conjugate melphalan flufenamide, commonly referred to as melflufen, researchers reported in the Journal of Clinical Oncology.
"Melflufen plus dexamethasone showed clinically meaningful efficacy and a manageable safety profile in patients with heavily pretreated relapsed/refractory multiple myeloma, including those with triple-class–refractory and extramedullary disease," reported principal investigator Paul Richardson, MD, of the R.J. Corman Professor of Medicine at Harvard Medical School/Dana-Farber Cancer Institute in Boston.
Melflufen in combination with dexamethasone gained FDA approval for treatment of adults with multiple myeloma refractory to standard treatments in February after being granted priority review in November 2020.
In the HORIZON single-arm, Phase II trial, Richardson and colleagues enrolled 157 patients who had documented multiple myeloma and had undergone a median of five lines of previous therapy — some of whom had been treated with as many as 12 lines of therapy and 29% of whom achieved an objective response to therapy.
One of those patients achieved a stringent complete response; 17 patients achieved a very good partial response; and 28 patients were observed with a partial response, Richardson reported. Another 25 patients achieved a minimal response — which translated to a net clinical benefit of 45%, he noted.
Of the 119 patients who were refractory to three classes of drug therapy, 26% achieved an objective response, the researchers reported.
The median duration of response was 5.5 months, median progression-free survival was 4.2 months, and at a mean follow-up of 14 months, median overall survival was 11.6 months.
Treatment with melflufen occurred with manageable adverse events, the researchers noted. While adverse events were common — occurring among 96% of the patients — most of these events were Grade 3 or less. Grade 3 and Grade 4 thrombocytopenia were fully reversible. Gastrointestinal adverse events were reported by 97 patients, and 93% of them were Grade 1 or Grade 2; none of the gastrointestinal events were Grade 4, the researchers reported in their paper.
The HORIZON researchers enrolled patients with multiple myeloma that had proven refractory to treatment with pomalidomide and/or an anti-CD38 monoclonal antibody. The patients received melflufen 40 mg intravenously on day one of each 28-day cycle plus once weekly oral dexamethasone at a dose of 40 mg. Patients older than 75 years were given 20 mg doses of dexamethasone.
The research team noted that the melflufen conjugate targets aminopeptidases and rapidly and selectively releases alkylating agents into tumor cells. Melflufen is rapidly and passively taken up by cells because of its high lipophilicity, thereby circumventing the development of transporter-associated resistance.
"As new combinations of anti-myeloma drugs are introduced in earlier lines of therapy, patients with relapsing/refractory multiple myeloma often have disease that is refractory to multiple drugs," reported Richardson and colleagues. "Therefore, drugs with novel mechanisms of action are urgently needed.
"Melflufen, when combined with dexamethasone, has the potential to fill this unmet medical need by providing a novel mechanism of action, clinically meaningful efficacy, and manageable safety in patients with relapsing/refractory multiple myeloma," they added.
In commenting on the study, Wasif Saif, MD, deputy physician-in-chief at Northwell Health Cancer Institute/Hoftstra University, New Hyde Park, New York, told BreakingMED, "The results from HORIZON suggest that melflufen when combined with dexamethasone has the potential to be an important therapeutic option in relapsed/refractory multiple myeloma by offering a novel mechanism of action, clinically meaningful efficacy, and a manageable side effects profile.
"This was a phase II study, and the results of this study have led to a randomized, global, phase III multicenter OCEAN study comparing melflufen plus dexamethasone versus pomalidomide plus dexamethasone for patients in earlier relapse," Saif added. "Additionally, studies of melflufen plus dexamethasone in combination with bortezomib or daratumumab are also ongoing."
"In this study," he noted, "melflufen plus dexamethasone demonstrated meaningful efficacy and a manageable safety profile in patients with heavily pretreated relapsed/refractory multiple myeloma, a population that is more aligned with current treatment practice in the relapsed and refractory as well as highly resistant disease setting — that is, patients refractory to an anti-CD38 monoclonal antibody and/or pomalidomide, as well as exposed and refractory to prior lenalidomide, dexamethasone, and proteasome inhibitors.
"Durable responses were seen in this patient population with high-risk cytogenetic features as well as high proportion of extramedullary disease," Saif said.
"If approved by FDA, melflufen will be used in clinical practice, especially in heavily pretreated patients with relapsed/refractory multiple myeloma," he added.
The paper's earlier results were reported in part at the virtual 25th European Hematology Association Congress in June 2020.
The findings, coming as they do from a Phase II single-arm study, are preliminary and thus need to be cautiously interpreted.
Edward Susman, Contributing Writer, BreakingMED™
This study was sponsored by Oncopeptides AB, Stockholm.
Richardson disclosed relationships with Celgene, Janssen, Takeda, Karyopharm Therapeutics, Oncopeptides, Sanofi, Jazz Pharmaceuticals, SecuraBio, and Bristol-Myers Squibb.
Saif disclosed no relationships with industry.
Cat ID: 117
Topic ID: 78,117,728,791,730,117,118,468,192,925