The second Covid vax in line for a biologics license from the FDA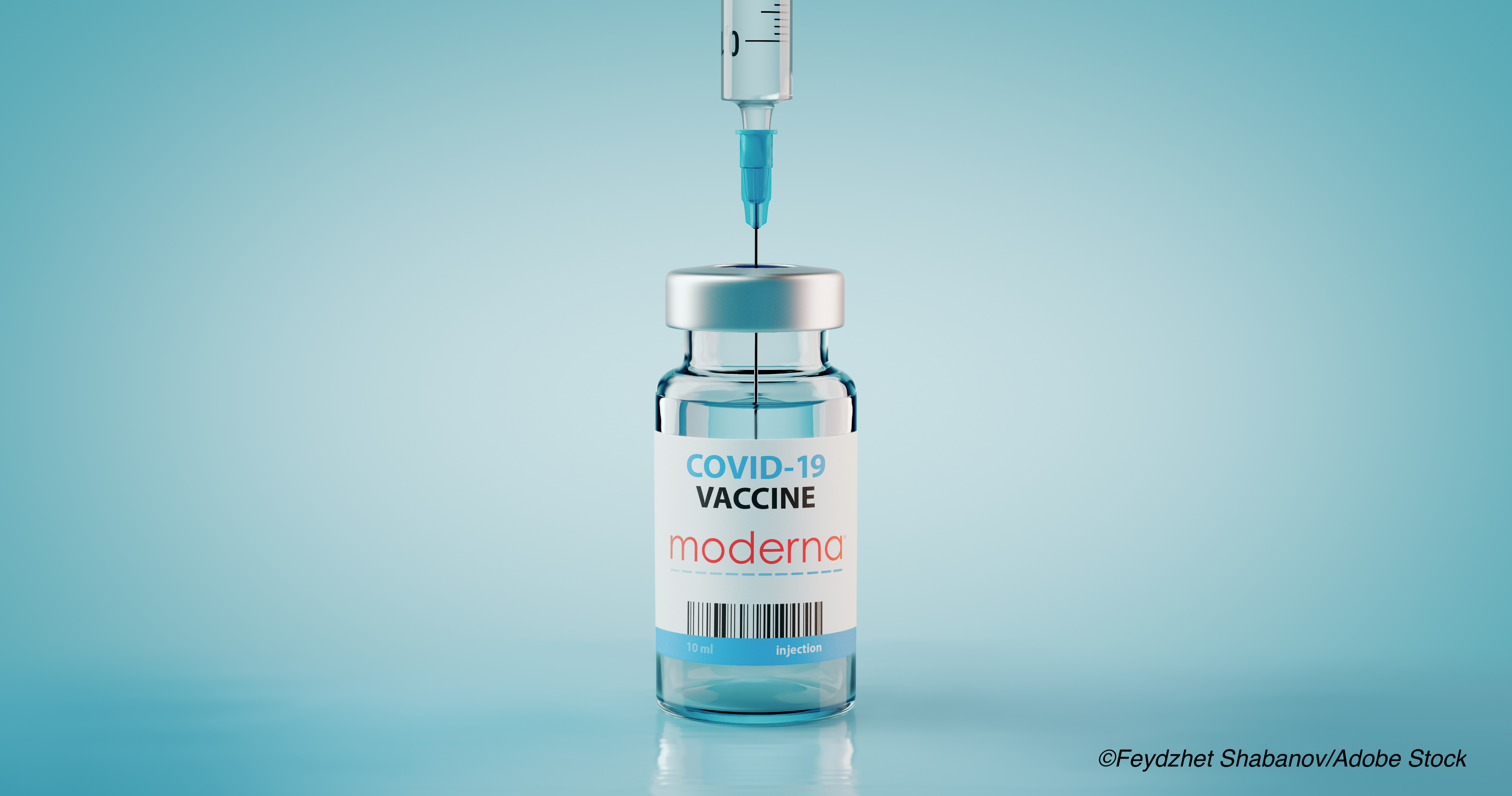 One week after Moderna touted 100% efficacy for its Covid-19 vaccine among adolescents, the manufacturer announced that it has begun the process of securing a full FDA-approval for mRNA-1273.
Moderna is the second manufacturer with a Covid vaccine authorized via emergency use authorization (EUA) to initiate the rolling submission process for a Biologics License Application from the FDA, with Pfizer/BioNTech announcing its own submission in early May of this year. Both companies received EUAs for their two-dose mRNA-based vaccines in December 2020, and millions of Americans have received doses of mRNA-1273 and BNT162b2 thus far.
If Moderna's BLA application proves successful, then mRNA-1273 will be the first product from the Massachusetts-based company to garner an FDA approval. Full U.S. approval of mRNA-1273 would allow the vaccine to stay on the market after the Covid-19 pandemic is over and the public health emergency is lifted. And, notably, it would let Moderna begin advertising the shot directly to the public, which is not allowed under an EUA.
"We are pleased to announce this important step in the U.S. regulatory process for a Biologics License Application (BLA) of our Covid-19 vaccine," said Stéphane Bancel, Chief Executive Officer of Moderna, in a company press release. "We look forward to working with the FDA and will continue to submit data from our Phase 3 study and complete the rolling submission."
The company will be submitting efficacy and safety data on mRNA-1273 to the FDA on a rolling basis to support the BLA; however, the full FDA approval process will likely take months to complete. And, whether the CDC's investigation into rare cases of myocarditis among adolescents and young adults following vaccination with mRNA-based Covid vaccines will hamper the BLAs for Moderna and Pfizer/BioNTech remains to be seen.
Moderna also previously announced intentions to apply for an amendment to the current EUA for mRNA-1273 sometime in early June to extend the vaccine's use to adolescents ages 12-18 years. If the amendment is granted, the vaccine would join BNT162b2, the only other mRNA-based vaccine currently authorized by the FDA, which the agency cleared for use in adolescents ages 12-15 years in May.
John McKenna, Associate Editor, BreakingMED™
Cat ID: 31
Topic ID: 79,31,730,933,31,926,192,561,927,151,928,925,934