Obama-era appointee to return to genetic research at NHGRI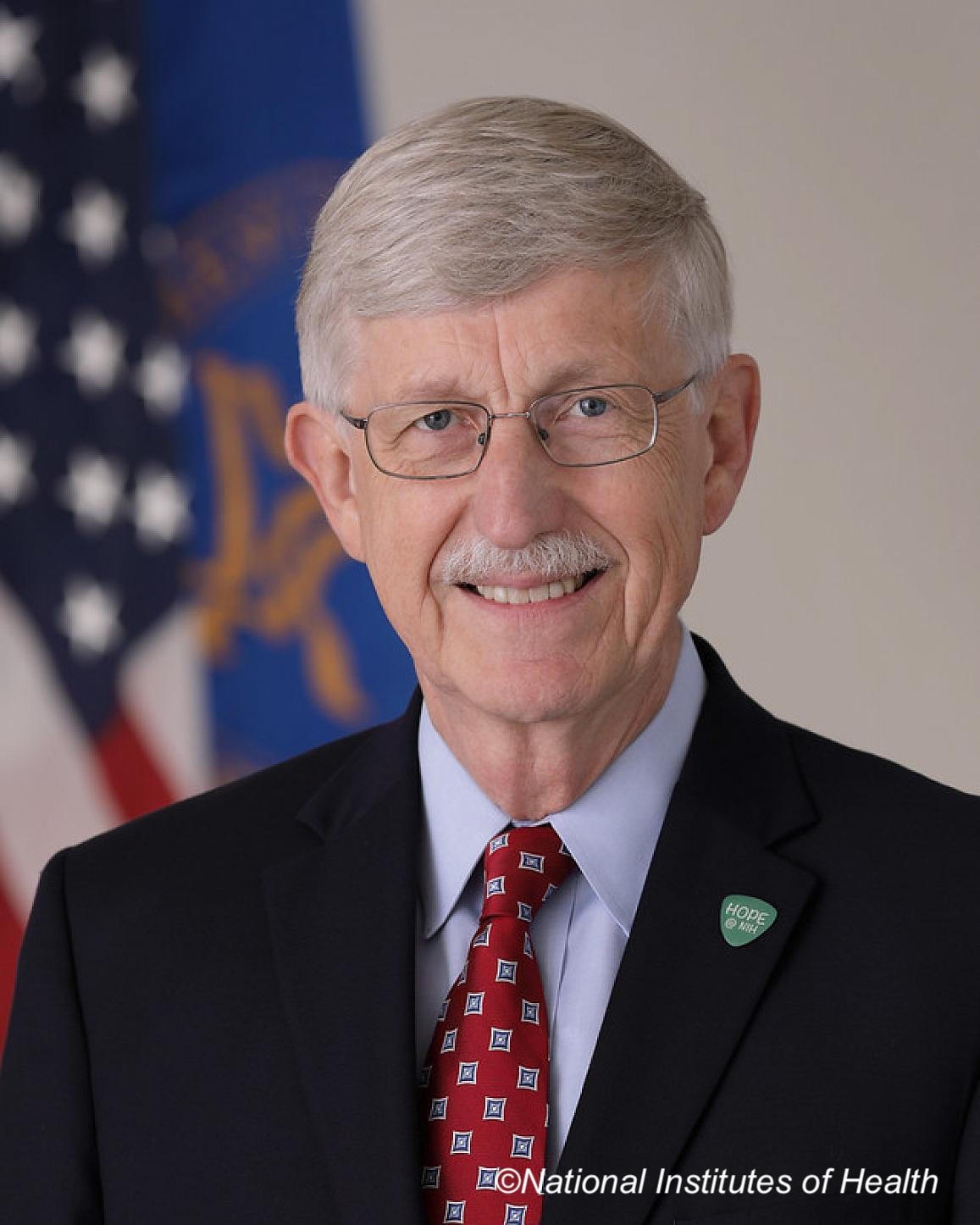 Director of the National Instututes of Health, Francis S. Collins, MD, PhD, will step down from his position by the end of this year, putting an end to his 12-year tenure with the organization.
Before accepting the role of NIH director, Collins served as director of the National Human Genome Research Institute (NHGRI) from 1993-2008, where he led the Human Genome Project. He was appointed as the 16th NIH director in 2009 by President Barack Obama and was later asked to continue serving in the position under President Donald Trump and, most recently, President Joseph Biden.
"It has been an incredible privilege to lead this great agency for more than a decade," Collins said in a statement. "I love this agency and its people so deeply that the decision to step down was a difficult one, done in close counsel with my wife, Diane Baker, and my family. I am proud of all we've accomplished. I fundamentally believe, however, that no single person should serve in the position too long, and that it's time to bring in a new scientist to lead the NIH into the future."
Upon stepping down, Collins will return to his leadership role in the research laboratory at NHGRI, which is actively investigating type 2 diabetes, with a focus on both prevention and treatment as well as researching genetic therapies to treat Hutchinson-Gilford Progeria Syndrome, a condition that causes premature aging.
In a prepared statement praised Collins' tenure as NIH director, calling him "one of the most important scientists of our time." Biden cited Collins leadership in public health issues ranging from Alzheimer's disease and the so-called cancer "moon shot' effort to the ongoing Covid-19 pandemic.
"I was grateful he answered the call to serve even though it was asking him to stay on the job longer than anyone in NIH history," the president said. "Today, I understand his decision to step down from his post at the end of this year after an incredible and consequential tenure… Millions of people will never know Dr. Collins saved their lives. Countless researchers will aspire to follow in his footsteps. And I will miss the counsel, expertise, and good humor of a brilliant mind and dear friend."
With Collins stepping down, it will be up to President Biden to nominate a replacement, who will will be subject to Senate confirmation.
John McKenna, Associate Editor, BreakingMED™
Cat ID: 151
Topic ID: 88,151,730,192,151,418,925