Multitarget FIT showed better diagnostic accuracy for advanced neoplasia versus standard FIT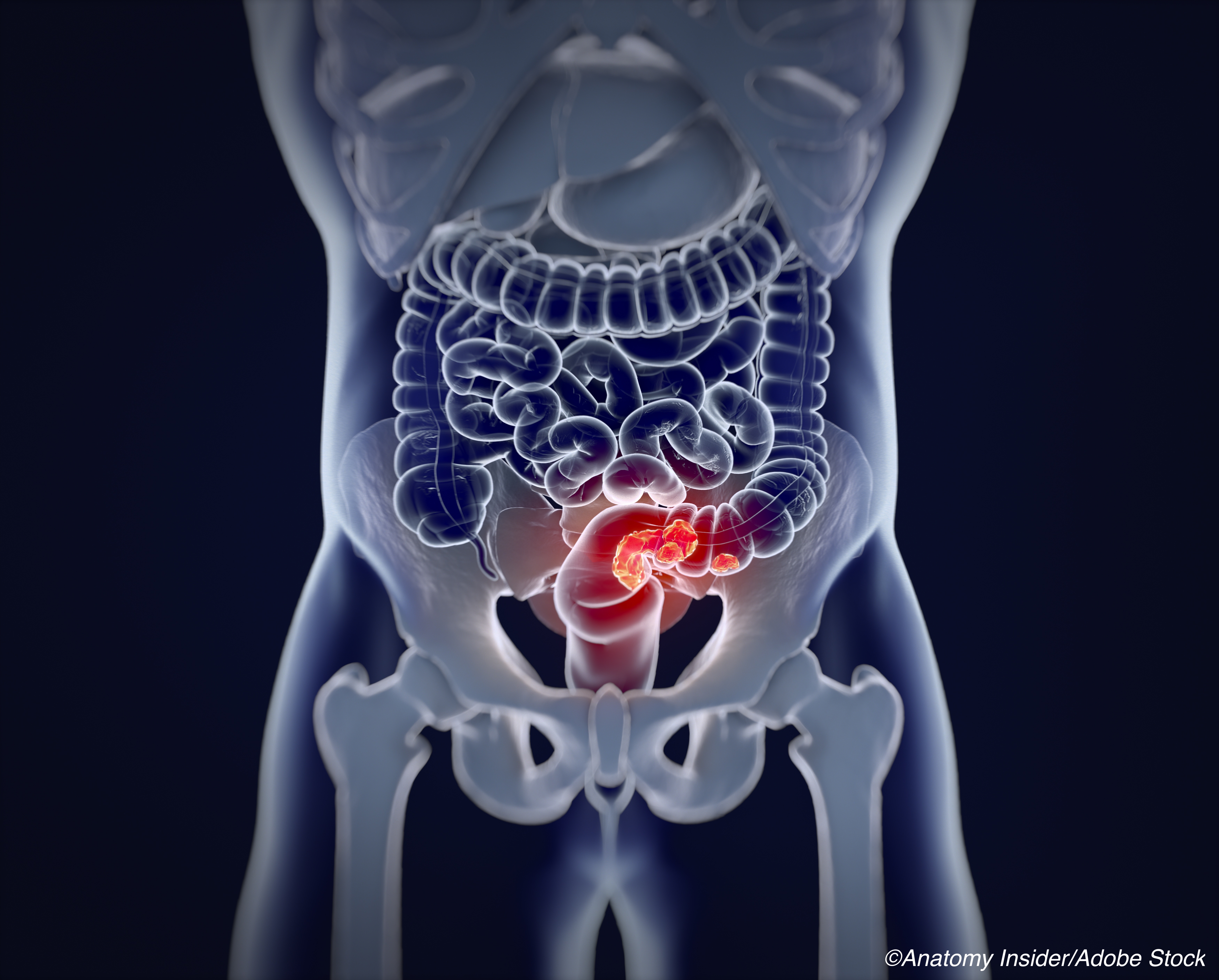 A protein-based multitarget fecal immunochemical test (mtFIT) seemed to outperform standard hemoglobin-based FIT for detecting advanced neoplasia, researchers reported.
Based a classification and regression tree (CART) analysis, a combination of hemoglobin, calprotectin, and serpin family F member 2, the mtFIT had a cross-validated sensitivity for advanced neoplasia of 42.9% (95% CI 36.2%-49.9%) versus 37.3% (95% CI 30.7%-44.2%) for FIT (P=0.025), according to Meike de Wit, PhD, of the Netherlands Cancer Institute in Amsterdam, and co-authors.
In addition, mtFIT offered equal specificity to FIT at 96.6%, and the investigational test increased the cross-validated sensitivity for advanced adenomas from 28.1% (95% CI 20.8%-36.5%) to 37.8% (95% CI 29.6%-46.5%, P=0.006)," they wrote in the Annals of Internal Medicine.
The mtFIT test offered "early detection and interception [of colorectal cancer or CRC] at a premalignant stage rather than an early invasive stage, which could have a major effect on quality of life. Moreover, compared with FIT screening, mtFIT-based screening could lead to a further reduction in CRC incidence and death," the authors concluded, adding that the results from the proof-of-concept study were good enough to launch a prospective trial in the Netherlands.
The mtFIT could be the "missing link" between FIT, which turns in high sensitivity for CRC in a single round of screening, but is less sensitive for relevant precursor lesions, such as advanced adenomas (AA) and advanced serrated polyps (ASP), they noted. On-the-market multitarget stool DNA test has demonstrated a higher sensitivity, but lower specificity, for AA and ASP versus FIT, and it's a complex, costly test, the authors pointed out.
So, there is a "clinical need for a noninvasive screening test with a higher sensitivity, with an equally high specificity as FIT, for relevant precursor lesions," de Wit and co-authors wrote.
FIT samples for the study came from the 1,038 participants in the Dutch COlonoscopy or COlonography for Screening study and 246 people in the Dutch colonoscopy-controlled referral population.
In an editorial accompanying the study, Jason A. Dominitz, MD, MHS, of the National Gastroenterology and Hepatology Program at the Veterans Health Administration in Washington, DC, called the findings "important because the challenge of building a better screening test was approached from the perspective of an organized, population-based screening program, and it shows the potential of relatively inexpensive enhancements to the widely used FIT to improve sensitivity without sacrificing specificity."
He highlighted that de Wit's group estimates that "when done biennially…mtFIT would reduce CRC incidence and death by 12% and 8%, respectively, assuming 73% adherence (that is, the observed adherence in the Dutch FIT program)."
However, the impressive results from this modeling study were dependent on cancer screening adherence—according to American Cancer Society 2020-2022 figures, CRC screening utilization rates varied widely from state to state and among ages groups—along with numerous other "assumptions, such as the natural history of polyp progression to cancer…and the independence of test accuracy with repeated application," Dominitz stated.
While the "addition of new biomarker assays should not negatively affect FIT adherence because there is no change in the sample collection process," an issue that needs to be kept in mind is that "a negative diagnostic colonoscopy result after an abnormal screening test [such as mtFIT] may leave patients or their clinicians with some additional degree of unease about missed colonic or extracolonic cancer…These concerns have implications both for patients and the health care system because additional diagnostic testing or more follow-up may be recommended," he said.
For the study, de Wit's group identified a group of 29 candidate protein biomarkers and settled on nine of those to develop antibody-based assays. "We set out to use an antibody-based, mtFIT rather than mass spectrometry, and leftover FIT samples rather than whole stool samples, consistent with the logistics of population-based CRC screening programs," they explained.
A single FIT sample was obtained from both populations, which was used for both FIT and mtFIT testing and paired analysis. Dominitz noted that all "FIT specimens had been frozen for 7 to 12 years, and the full effect of freeze-thaw cycles on biomarker performance is unknown."
Both FIT and mtFIT predicted 36/47 cases of CRC correctly, while three people with CRC had discordant results (two FIT positive and mtFIT negative; one FIT negative and mtFIT positive), the authors reported.
In terms of an mtFIT price-tag, the maximum cost per test at which mtFIT screening would be cost-effective versus FIT "was estimated at double…$84 for…the American willingness-to-pay threshold," they reported.
Study limitations included the fact that most samples were prospectively collected from a well-designed screening study, and the study population was enriched with samples from a colonoscopy referral population to increase the number of CRC cases.
A protein-based multitarget fecal immunochemical test (mtFIT) showed better diagnostic accuracy in detecting advanced neoplasia than standard hemoglobin-based FIT, and offered equal specificity.

A prospective screening trial of the investigational mtFIT is in the works in the Netherlands.
Shalmali Pal, Contributing Writer, BreakingMED™
The study was supported by a Stand Up to Cancer/Dutch Cancer Society International Translational Cancer Research Dream Team Grant/Entertainment Industry Foundation/American Association for Cancer Research, the Dutch Digestive Foundation, the PPP Allowance/Health~Holland, Top Sector Life Sciences & Health, and Health-RI.
de Wit reported relationships with, and/or support from, KWF/SU2C, MLDS/Health~Holland, CRCbioscreen BV, Sysmex, Sentinel Ch. SpA, and Exact Sciences. Co-authors reported relationships with, and/or support from, KWF/SU2C, ZonMw/KWF, FujiFilm, Olympus, Tillots, GI Supply, CPP-FAP, PAION, Ambu, Roche, Norgine, FujiFilm, CRC screening committee/World Endoscopy Organisation, Endoscopy (2018-2020), CZ Health insurance, HMF, Amgen, Health-RI, IKNL, BBMRI-NL, EATRIS-NL, Personal Genome Diagnostics (PGDX), Hartwig Medical Foundation, GISTAR/Letvia, GI oncology section/Dutch Society for Gastroenterology (NVGE/NVMDL), Dutch CRC screening program/National Institute of Health and Environment, and Boston Scientific.
Dominitz reported no relationships relevant to the contents of this paper to disclose.
Cat ID: 23
Topic ID: 78,23,730,16,23,192,925