Pilot study finds in-hospital testing slashes result wait time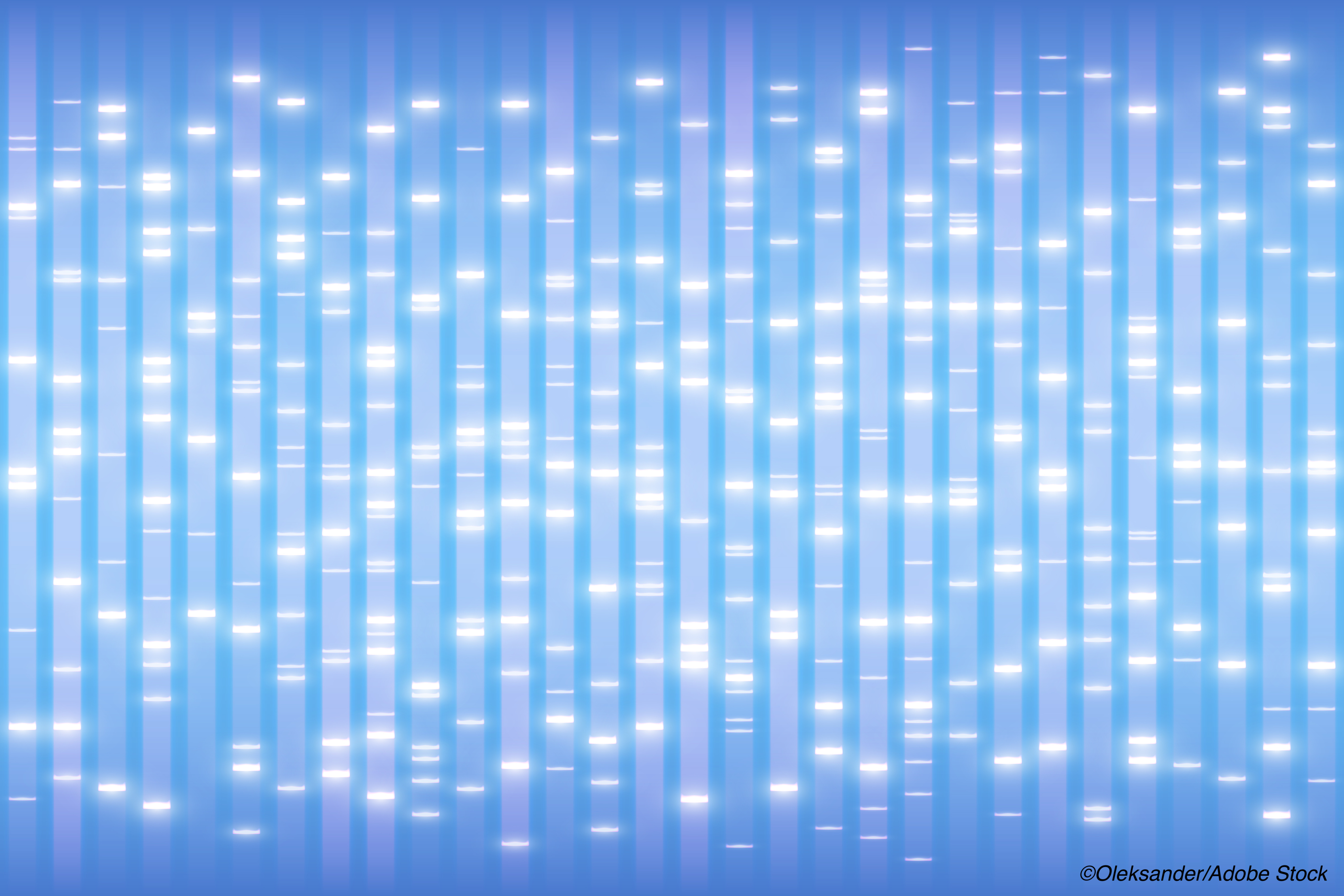 Currently plasma cell-free (cfDNA) next-generation sequencing tests are regularly used as a critical component of precision medicine to identify specific non-small cell lung cancer (NSCLC) molecular genotypes as part of outpatient workups—but what if this genetic profiling could be done faster in hospital and could thereby facilitate more timely initiation of therapies targeting NSCLC alterations in EGFR, ALK, BRAF, or MET?
Michael L. Cheng, MD, of Lowe Center for Thoracic Oncology, Dana-Farber Cancer Institute, and colleagues reported that they successfully did just that in a series of 20 patients hospitalized with suspected metastatic NSCLC.
"In the study cohort, the median time from pathologic diagnosis to receipt of plasma cfDNA NGS result was 3 days (range, –2 to 12 days)," they wrote in JCO Precision Oncology. "In the standard care groups, the median time from pathologic diagnosis to receipt of NGS result was 18 days (range, 6-38 days) in the plasma cfDNA NGS group and 35.5 days (range, 15-72 days) in the tumor NGS group. The difference between all three groups was statistically significant (P<0.0001, Mann–Whitney U test)."
It is difficult to overestimate the importance of timeliness for initiating cancer treatment, yet for lung cancer patients median time from presentation to treatment can drag on—more than 50 days in one study.
Cheng's and colleagues conducted an investigator-initiated, prospective pilot study of plasma cfDNA genotyping in patients hospitalized at Dana-Farber/Brigham and Women's Cancer Center. The patients were enrolled from October 2018 to July 2020. "Blood samples were collected and analyzed using a Clinical Laboratory Improvement Amendments–certified, College of American Pathologists-accredited, and New York State Department of Health—approved targeted plasma NGS test (Guardant360, Guardant Health, Redwood City, CA), which covers 74 genes and assesses for single nucleotide variants, insertion-deletion (indel) and splice site alterations, fusions, and copy number amplifications. Clinicopathologic and treatment data were analyzed through first-line therapy," they noted.
To calculate the time from pathologic diagnosis to receipt of genotyping result, they used the "date that the initial diagnostic pathology report was finalized to the date that the plasma or tumor NGS report was finalized. Assay turnaround time for plasma NGS (study cohort and standard care plasma NGS group) was calculated from the plasma draw date to the date that the plasma NGS report was finalized. Assay turnaround time for tumor NGS was calculated from the date that the assay was ordered to the date that the tumor NGS report was finalized."
The median age of patients was 69.5 years, and 75% were women. Just over a third (35%) were never smokers and 60% had central nervous system metastases. Seven patients had blood collected prior to planned biopsy, 40% (n=8) had blood draw and biopsy on the same day, and "25.0% (5 of 20) of patients had blood drawn after biopsy but before receipt of the pathology report (median, +1.5 days; range, +1 to +6 days)," they explained.
One of the patients died prior to a planned biopsy; thus, 19 were evaluable for pathologic diagnosis, with the following results:
18 patients (94.7%) were diagnosed with a solid tumor malignancy.
68.4% (13 of 19) of patients had metastatic NSCLC.
Four patients (21.1%) had another advanced solid tumor—SCLC (n=1), melanoma (n=1) breast cancer (n=1) and spindle cells neoplasm (n=1).
One patient (5.3%) had an early-stage NSCLC co-occurring with another solid tumor malignancy.
One patient (5.3%) had a benign diagnosis on pathology.
Plasma cfDNA results detected "actionable or informative genomic variants, defined as those guiding standard or investigational targeted therapy options," in 9 of 20 samples.
The cfDNA findings:
In NSCLC—two EGFR exon 19 deletions; one EGFR exon 20 insertion; three KRAS G12X (non-G12C) variants were detected.
In the melanoma patients, BRAF V600K was detected.
In the breast cancer patient, BRCA2 K2448fs was detected.
KRAS G12C was identified in the patient who expired before biopsy.
Additionally, variants of unknown significance were detected in one patient with early stage NSCLC and in the patient who had benign pathologic findings. "Pathogenic alterations were identified at maximum variant allele frequencies ranging from 0.2% to 55% in the rest of the cohort and above 1.0% in 16 patients," they wrote.
The findings did inform treatment, as four of the 20 patients "received standard or investigational first-line targeted therapy as a direct result of the plasma cfDNA result, including three patients with NSCLC and one patient with melanoma. One patient with EGFR exon 19 deletion and one patient with an EGFR exon 20 insertion were enrolled in one first-line clinical trials investigating novel EGFR inhibitors or combinations. The other patients with an EGFR exon 19 deletion received a standard EGFR inhibitor."
The authors noted that their study is the first to test this technology in hospitalized patients and they acknowledged that the plasma-based assays are currently "appropriately focused on cancer screening," but they also pointed out that their study demonstrated that time to treatment can be reduced with their approach.
"Strategies to improve the speed of genotyping are also likely to reduce the anxiety and uncertainty associated with wait times for results and determination of final treatment plans," they wrote. "Hospitalized patients were a natural population to first examine this paradigm. However, it is intuitive that many patients in outpatient setting, especially those with clinically aggressive disease, would also benefit from accelerated genotyping timeline."
Limitations of the study include the small cohort size as well as single-center design. Also, the investigators were able to do an end run around potential cost and regulatory barriers because the testing was undertaken under a study protocol. In the "real world," both cost and regulation could be significant obstacles.
Plasma cell-free DNA NGS before pathologic diagnosis in hospitalized patients with suspected metastatic NSCLC resulted in substantially shorter time to genotyping result compared with standard outpatient workflows.

The majority of patients were diagnosed with metastatic NSCLC, and genomic findings frequently guided first-line targeted therapy or enabled completion of genotyping.
Peggy Peck, Editor-in-Chief, BreakingMED™
Plasma NGS using Guardant360 was provided at no cost by Guardant Health. M.L.C. was supported by a Conquer Cancer Foundation-American Society of Clinical Oncology Career Development Award.
Cheng reported honoraria from The Lynx Group, WedMD, and Potomac Center for Medical Education. Consultant or advisory agreements with AstraZeneca, Inivata, and Boehringer Ingelheim. Travel/expense grants from Daichi Sankyo, AstraZeneca, and Genzyme and research funding from Palleon Pharmaceuticals.
Cat ID: 24
Topic ID: 78,24,730,24,935,192,65,925