Reports of post-vax myocarditis fall under CDC scrutiny; mRNA-1273 shows 100% efficacy for teens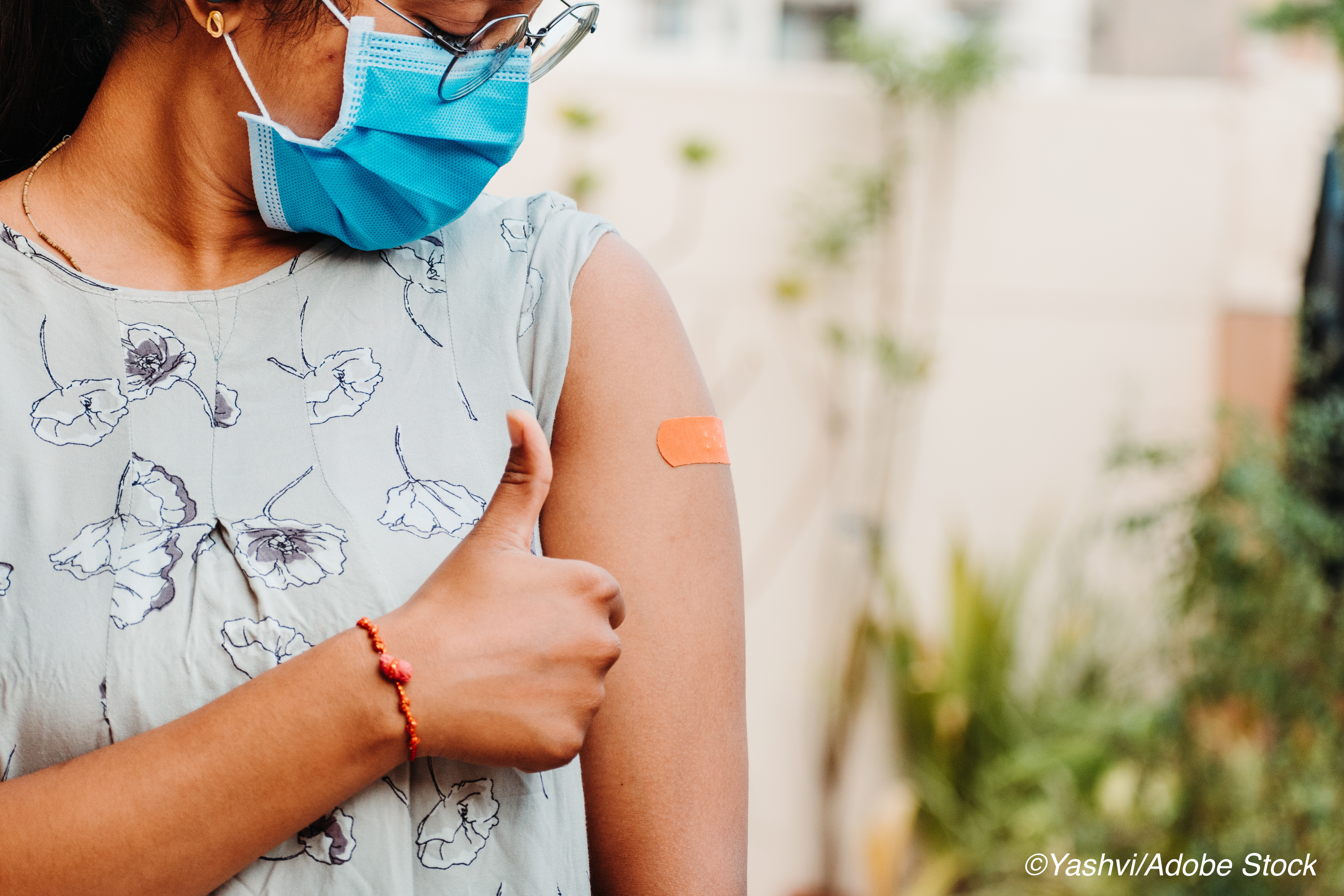 Moderna, Inc. became the second manufacturer to announce 100% efficacy for its Covid shot among adolescent patients mere days after the CDC's Advisory Committee on Immunization Practices (ACIP) announced an investigation into rare cases of myocarditis in adolescents and young adults following a second mRNA-vaccine dose.
According to results from the phase II/III TeenCOVE study—which have yet to be peer-reviewed—two doses of the mRNA-1273 vaccine produced a similar immune response in patients ages 12-18 years to that seen in earlier trials among adult patients, as well as a comparable safety profile. And, the manufacturer added, the vaccine proved 93% effective in seronegative participants starting around two weeks after the first dose.
The company intends to apply for an amendment to the emergency use authorization (EUA) for its vaccine sometime in early June based on the weight of these results, Moderna CEO Stéphane Bancel announced in a company press release. If accepted, mRNA-1273 will join Pfizer/BioNTech's BNT162b2 vaccine in the armamentarium against adolescent Covid infection.
The TeenCOVE study recruited 3,732 adolescent patients (ages 12-18) and randomized them 2:1 to two 100 μg doses of mRNA-1273 or placebo.
"The primary endpoint of non-inferior immunogenicity versus the Phase III adult study comparator group was met," the company explained. "After two doses, no cases of Covid-19 were observed in the vaccine group using the case definition from the adult Phase III COVE study, compared to 4 cases in the placebo group, resulting in a vaccine efficacy of 100% starting 14 days after the second dose. Because the incidence rate of Covid-19 is lower in adolescents, a secondary case definition based on the CDC definition of Covid-19 was also evaluated to include cases presenting with milder symptoms. Using the CDC definition, which requires only one Covid-19 symptom and a nasopharyngeal (NP) swab or saliva sample positive for SARS-CoV-2 by RT-PCR, a vaccine efficacy of 93% after the first dose was observed."
The study did not identify any significant safety concerns with the vaccine, the company added; the most common adverse events were injection site pain, headache, fatigue, myalgia, and chills, and the majority of events were mild or moderate in severity.
mRNA-based Covid-19 vaccines have fallen under scrutiny in recent weeks after ACIP's Covid-19 Vaccine Safety Technical (VaST) Work Group announced that it is reviewing rare cases of myocarditis among adolescents and young adults who received BNT162b2 or mRNA-1273. To date, these cases have primarily occurred among males following their second vaccine dose, usually within four days of vaccination. Importantly, ACIP noted, the rates of post-vaccination myocarditis "have not differed from expected baseline rates."
The American Heart Association (AHA) and American Stroke Association (ASA) released a joint statement in response to these reports, insisting that the rare heart-related complication should not keep people from lining up to get their shots.
"The benefits of Covid-19 vaccination enormously outweigh the rare, possible risk of heart-related complications, including inflammation of the heart muscle, or myocarditis," AHA/ASA wrote. "The American Heart Association/American Stroke Association, a global force for longer, healthier lives, urges all adults and children ages 12 and older in the U.S. to receive a Covid vaccine as soon as they can."
The organizations also pointed out that myocarditis is typically caused by viral infection and that it is yet to be determined whether these cases have any correlation to receiving the vaccines, "especially since the Covid-19 vaccines authorized in the U.S. do not contain any live virus."
However, AHA/ASA leaders also commended the CDC's "transparent and robust attention" to this potential adverse event and encouraged people to seek immediate care if they experience any of the following symptoms in the weeks following Covid-19 vaccination:
Chest pain including sudden, sharp, stabbing pains.
Difficulty breathing/shortness of breath.
Abnormal heartbeat.
Severe headache.
Blurry vision.
Fainting or loss of consciousness.
Weakness or sensory changes.
Confusion or trouble speaking.
Seizures.
Unexplained abdominal pain.
New leg pain or swelling.
John McKenna, Associate Editor, BreakingMED™
Cat ID: 31
Topic ID: 79,31,730,933,914,31,926,192,927,151,928,925,934