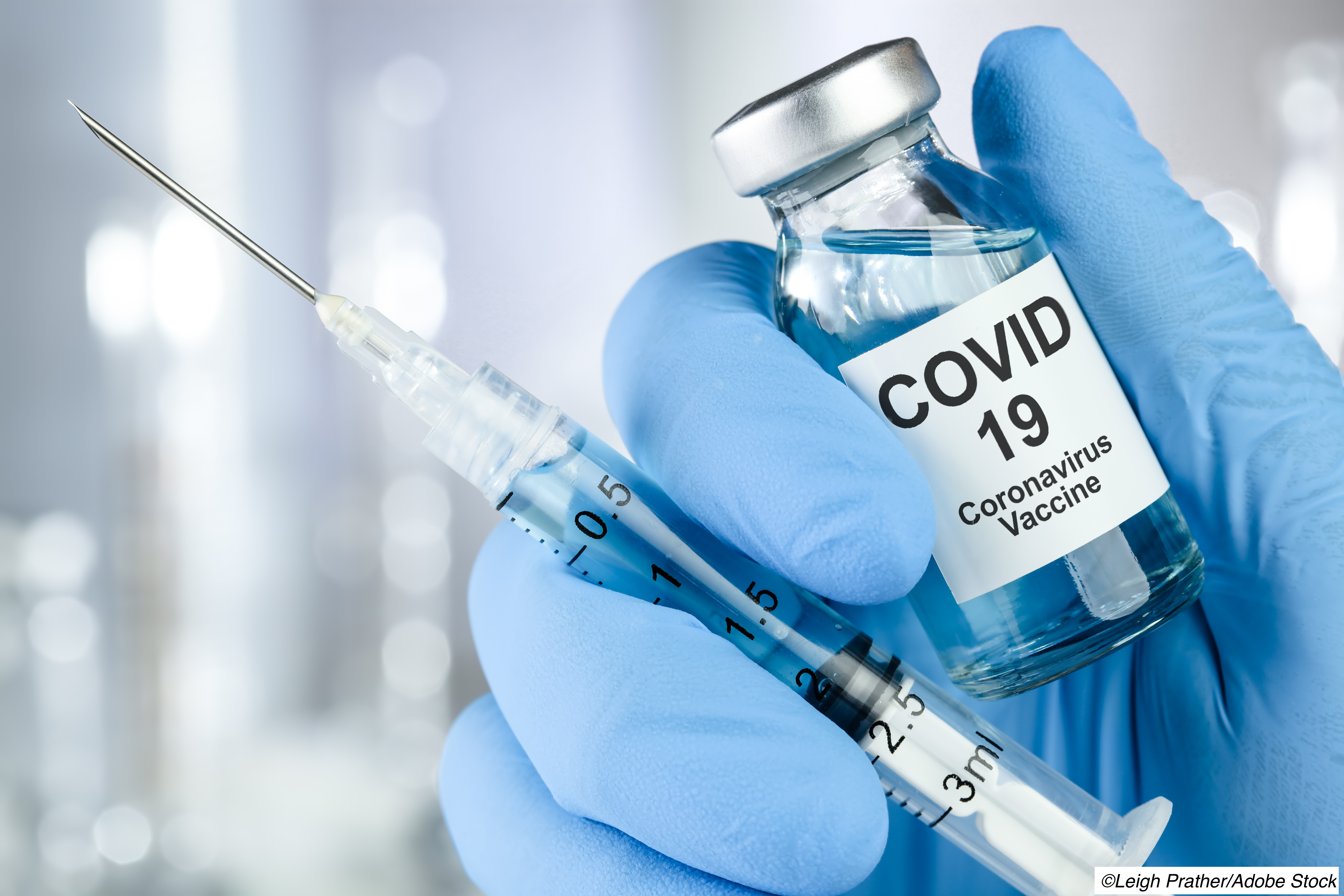 Results from a small, laboratory study provide early proof that Covid-19 vaccination is less effective for preventing infection with the SARS-CoV-2 Omicron variant than other variants linked to the illness, including the Delta variant.
Researchers studied serum samples from people who had been infected with the Alpha, Beta, or Delta SARS-CoV-2 variant or who had been fully vaccinated against Covid-19, searching for neutralizing antibodies against these variants and the now dominant Omicron variant.
They found that serum samples from newly vaccinated people were much less capable of neutralizing the Omicron variant compared to other variants analyzed.
The early findings were published as a correspondence January 12 in The New England Journal of Medicine.
"The Omicron variant is characterized by a large number of mutations with 26 to 32 changes in the spike protein," wrote researcher Annika Rossler, MSc, and colleagues, from Australia's Medical University of Innsbruck. "Given that many of these mutations are in regions that are known to be involved in immune escape, we studied whether serum samples obtained from persons who had been vaccinated against SARS-CoV-2 or who had recovered from SARS-CoV-2 infection (i.e., convalescent) would be able to neutralize the Omicron variant."
Serum samples from people infected with the Alpha (n=10), Beta (n=8), and Delta (n=7) variants were collected, along with those of 10 people fully vaccinated (two doses) with the mRNA-1273 vaccine, 10 with the ChAdOx1 nCoV-1 vaccine, 20 with the BNT162b2 vaccine, and 20 with heterologous vaccination using one dose each of ChAd)x1 nCoV-1 and BNT162b2. Samples were also taken from people who had been infected and were subsequently vaccinated.
The researchers determined titers of neutralizing antibodies against the Alpha, Beta, Delta and Omicron variants for all serum samples using a focus-forming assay with replication-competent SARS-CoV-2.
The analysis revealed that serum samples from vaccinated people "neutralized the Omicron variant to a much lesser extent than any other variant analyzed."
Some cross-neutralization of the Omicron variant was found in samples from people vaccinated with the BNT162b2 vaccine or heterologous BNT162b2 plus ChAdOx1 nCoV-1 vaccines, but not in those receiving the ChAdOx1 nCoV-1 vaccine alone.
"We did not find neutralizing antibodies against the Omicron variant in serum samples obtained 4 to 6 months after receipt of the second dose of the mRNA-1273 vaccine. However, in this group, the interval between receipt of the second dose and sampling was longer than for the other vaccination-regimen groups, for which serum samples were obtained only 1 month after receipt of the second dose," the researchers wrote.
They added that serum samples from convalescent patients "largely did not neutralize the Omicron variant, although cross-neutralization was observed against other variants."
And they noted that almost all (9 of 10) serum samples from convalescent-vaccinated or vaccinated-convalescent people were able to neutralize the Omicron variant, "although to a lesser degree than the Delta variant."
None of the samples from the vaccinated subjects included those who had received a booster dose of vaccine.
"The Omicron variant has already become the dominant variant in many countries and is causing considerable illness and death, although possibly to a somewhat lesser extent than previous variants," the researchers concluded. "Although receipt of a third dose of the BNT162b2 (Pfizer-BioNTech) vaccine may increase the level of cross-neutralizing antibodies to the Omicron variant, on the basis of the data from the present study, the rapid development of new, variant-adapted vaccines is warranted."
In an unrelated study, also published online January 12 in NEJM, researchers reported on Covid-19 vaccination outcomes in North Carolina during a 9-month period when the SARS-CoV-2 Delta variant emerged and became dominant in the state.
The BNT162b2 and mRNA-1273 mRNA vaccines, as well as Ad26.COV2.S adenoviral vector vaccine showed excellent and durable efficacy for reducing hospitalization and death from Covid-19, although protection waned over time.
The analysis included data on vaccinations and Covid-19 outcomes between Dec. 11, 2020 and Sept. 8, 2021 in North Carolina for roughly 10.6 million residents.
Among the main findings:
Effectiveness against Covid-19 was 94.5% (95% CI, 94.1-94.9) and 95.9% (95% CI, 95.5-96.2), respectively, among recipients of the BNT162b2 and mRNA-1273 vaccines 2 months after the first dose and decreased to 66.6% (95% CI, 65.2-67.8) and 80.3% (95% CI, 79.3-81.2), respectively, at 7 months.
Among early recipients of BNT162b2 and mRNA-1273 vaccines, effectiveness decreased by approximately 15 and 10 percentage points, respectively, from mid-June to mid-July, when the Delta variant became dominant.
For the one-dose regimen of the Ad26.COV2.S vaccine, effectiveness against Covid-19 was 74.8% (95% CI, 72.5-76.9) at 1 month and decreased to 59.4% (95% CI, 57.2-61.5) at 5 months.
All three vaccines maintained better effectiveness in preventing hospitalization and death than in preventing infection over time, although the two mRNA vaccines provided higher protection than the adenoviral vector vaccine.
Among the limitations of the study is its observational design.
Disclosure:
No funding source was declared for the serum sample study. Researcher Annika Rssler reported no relevant disclosures. The North Carolina vaccine efficacy study was funded by the National Institutes of Health. Researcher DanYu Lin, and other researchers, reported research support from the NIH, unrelated to this study.
by
Salynn Boyles, Contributing Writer, BreakingMED™
Kaiser Health News
Kaiser Health News is a nonprofit news service covering health issues. It is an editorially independent program of the Kaiser Family Foundation, which is not affiliated with Kaiser Permanente.