Guldelines recommend determining cause of initial stroke, lifestyle adjustments, and treatment according to stroke etiology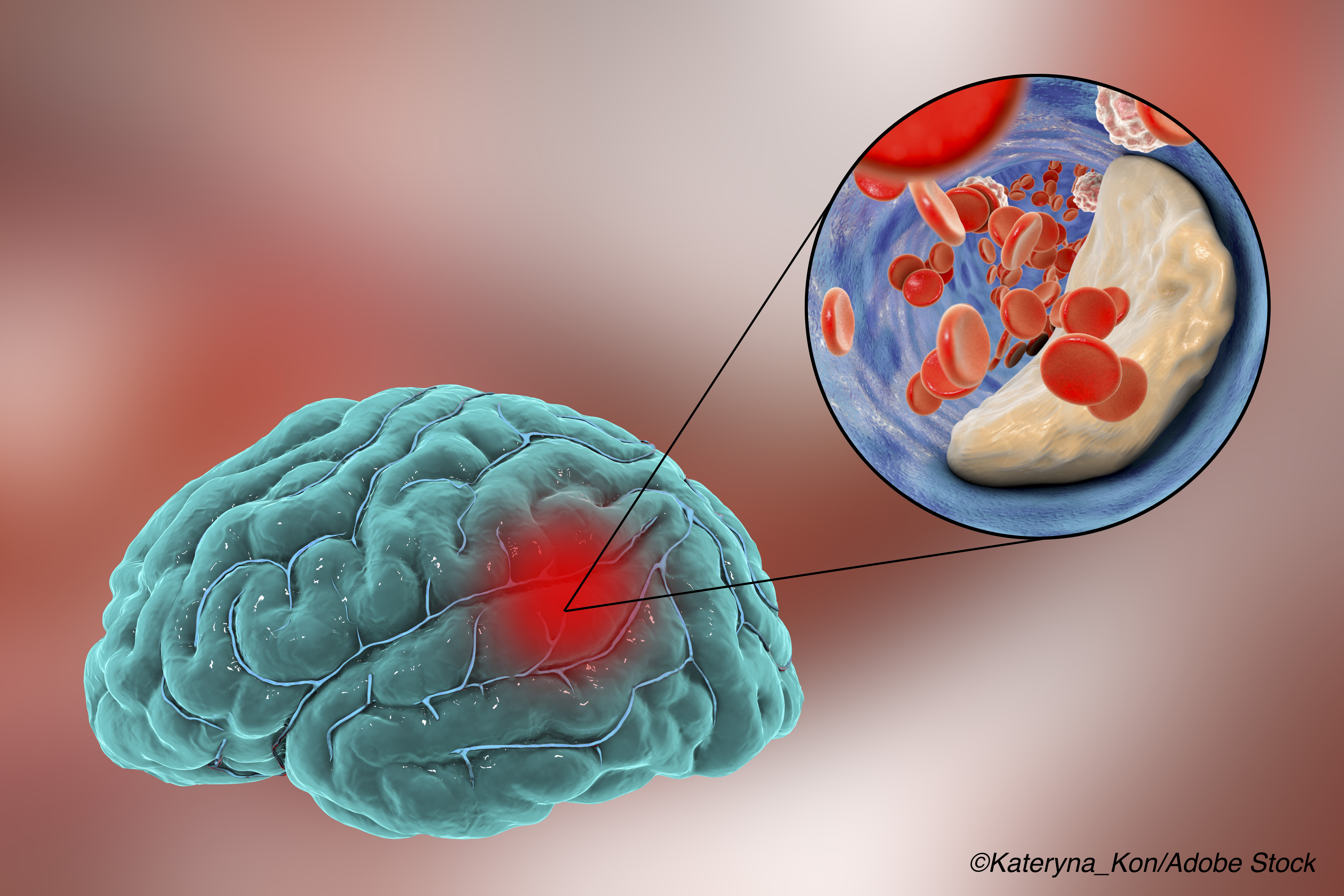 The American Heart Association (AHA) and American Stroke Association (ASA) released new guidelines for secondary stroke prevention in patients with previous ischemic stroke or transient ischemic attack (TIA).
Each year in the U.S., nearly 800,000 individuals experience a stroke and approximately 240,000 suffer a TIA. Further, 87% of the strokes are ischemic, Dawn O. Kleindorfer, MD, FAHA, chair of the guideline writing group, and colleagues explained in the AHA journal Stroke.
In recent years, rates of recurrent stroke or TIA have plummeted as secondary prevention strategies improved. Annual stroke recurrence dropped from 8.7% in the 1960s to 5.0% in the 2000s, largely due to improved blood pressure (BP) control and antiplatelet therapy, according to a meta-analysis—but many risk factors for recurrent stroke are poorly managed among survivors.
The new "2021 Guideline for the Prevention of Stroke in Patients with Stroke and Transient Ischemic Attack" is an update to the 2014 recommendations from AHA/ASA, also published in Stroke.
A new addition to the recommendations for this population is a diagnostic evaluation to identify the cause of first stroke or TIA, "with testing completed or underway within 48 hours of onset of stroke symptoms," the guideline authors wrote, adding that this will allow health care professionals to apply recommendations according to the etiologic subtype of stroke/TIA. Diagnostic recommendations include:
An echocardiogram to screen for atrial fibrillation (AFib) and assess for other cardiac conditions.
CT angiography or magnetic resonance angiography to screen for stenosis in patients with symptomatic anterior circulation cerebral infarction or TIA who are candidates for revascularization.
CT or MRI of the brain to confirm diagnosis of ischemic cerebral vascular disease.
Blood tests—including "complete blood count, prothrombin time, partial thromboplastin time, glucose, HbA1c, creatinine, and fasting or non-fasting lipid profile"—to determine risk factors for stroke and inform therapeutic goals.
A major component of the new guidelines consists of tackling individual patient lifestyle factors.
"The overwhelming majority of strokes can be prevented through BP control, a healthy diet, regular physical activity, and smoking cessation," the guideline authors noted, adding that BP, diet, physical inactivity, smoking, and abdominal obesity accounted for 82%-90% of the population-attributable risk for ischemic and hemorrhagic stroke identified in the INTERSTROKE study.
Kleindorfer and colleagues recommended:
Managing vascular risk factors, "including (but not limited to) diabetes, smoking cessation, lipids, and especially hypertension." They noted that intensive medical management by a multidisciplinary team works best, with therapy goals tailored to the specific patient.
Managing nutritional factors—the guidelines recommend counseling patients to stick to a Mediterranean diet with emphasis on "monounsaturated fat, plant-based foods, and fish consumption, with either high extra-virgin olive oil or nut supplementation," as well as reducing sodium intake "by at least 1 g/d sodium (2.5 g/d salt) to reduce the risk of cardiovascular disease (CVD) events."
Encouraging physical activity in patients who are capable, for which they suggested "engaging in at least moderate-intensity aerobic activity for a minimum of 10 minutes 4 times a week or vigorous-intensity aerobic activity for a minimum of 20 minutes twice a week…"
Beyond lifestyle adjustments, the new guidelines also included several recommendations for health care professionals to manage patients with past stroke/TIA.
In particular, Kleindorfer and colleagues wrote that antithrombotic therapy, including antiplatelet or anticoagulant agents, "is recommended for nearly all patients without contraindications." However, they added that combination treatment with both antiplatelets and anticoagulation is typically not indicated for secondary stroke prevention. Dual antiplatelet therapy is not recommended long-term and is only recommended for short-term treatment in very specific patients, including those with "early arriving minor stroke and high-risk [TIA] or severe symptomatic intracranial stenosis."
Further recommendations include:
Screening for AFib and prescribing anticoagulants in patients without contraindications—"Heart rhythm monitoring for occult [AFib] is usually recommended if no other cause of stroke is discovered," they added.
Treating extracranial carotid artery disease—patients who are diagnosed with severe stenosis ipsilateral to a non-disabling stroke or TIA "should have the stenosis fixed, likely relatively early after the ischemic stroke," they wrote. "The choice between carotid endarterectomy and carotid artery stenting should be driven by specific patient comorbidities and features of their vascular anatomy."
Patients diagnosed with severe intracranial stenosis in proximity to the stroke/TIA "should not receive angioplasty and stenting as a first-line therapy for preventing recurrence." Instead, aggressive medical management of risk factors and short-term dual antiplatelet therapy are preferred.
For younger previous stroke/TIA patients with non-lacunar stroke or patients at any age with no other cause, "it is now considered reasonable to close patent foramen ovale percutaneously," the authors wrote.
The guideline authors also recommended against treatment with anticoagulants or ticagrelor in patients with embolic stroke of uncertain source, as it was found to be of no benefit.
To help apply these guidelines and make sure patients with previous stroke/TIA receive proper preventive care, the guideline authors recommended use of voluntary hospital-based or outpatient-focused quality monitoring and improvement programs, behavior change interventions "targeting stroke literacy, lifestyle factors, and medication adherence," and evaluating and addressing social determinants of health, including patient literacy level, language proficiency, medication affordability, food insecurity, housing, and transportation barriers."
The 2021 AHA/ASA guidelines for secondary stroke prevention following initial stroke/transient ischemic attack (TIA) recommend conducting a diagnostic evaluation within 48 hours of stroke symptom onset to determine the cause of stroke and guide future treatment decisions.

Many risk factors for recurrent stroke are poorly managed, despite the fact that the majority of recurrent strokes can be prevented by addressing modifiable risk factors such as BP, diet, levels of physical activity, and smoking.
John McKenna, Associate Editor, BreakingMED™
Kleindorfer reported a significant research grant from the National Institutes of Health during the conduct of the study.
Cat ID: 38
Topic ID: 82,38,730,8,38,192,925