Telehealth increases failed to offset disruptions in care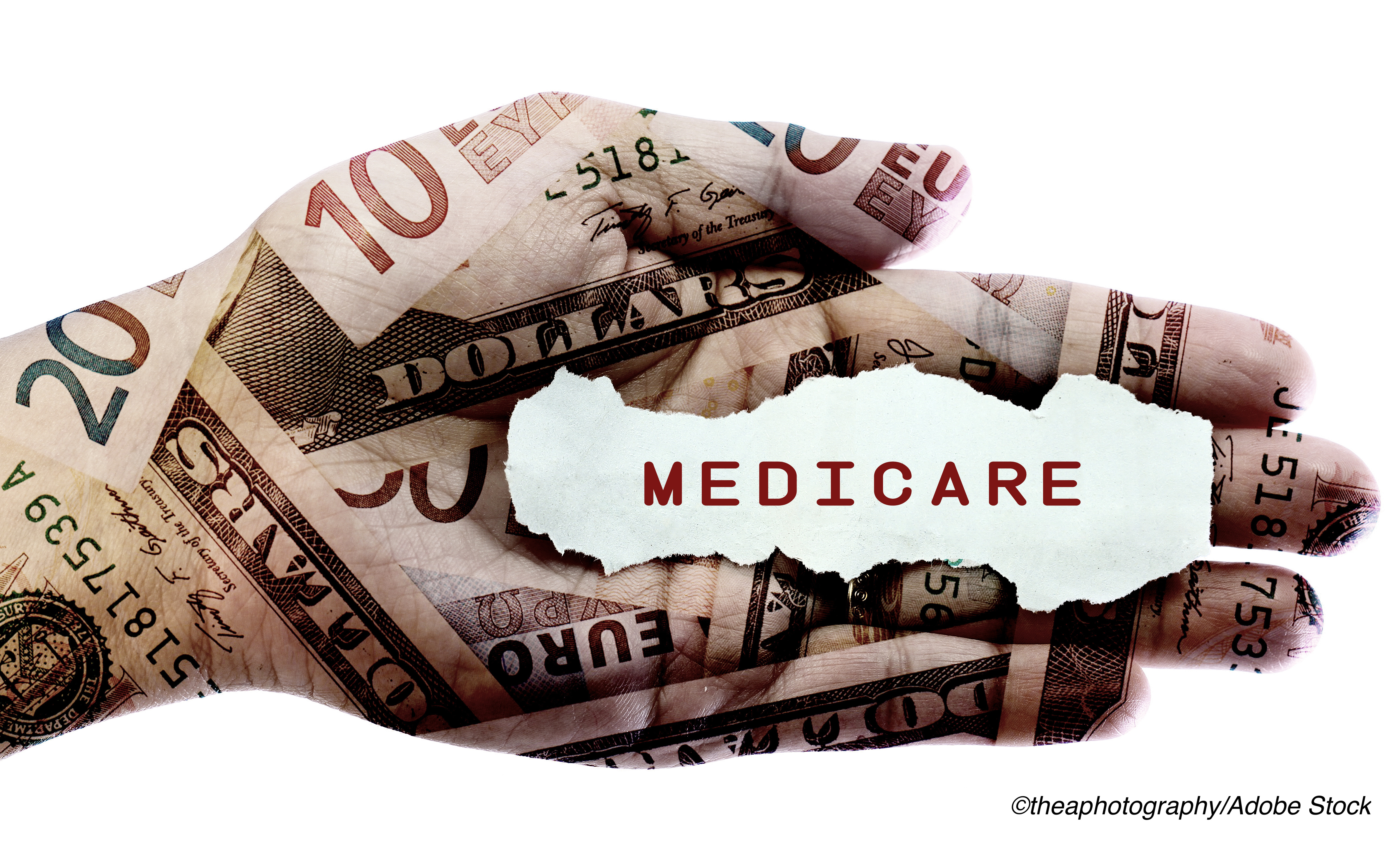 The Covid-19 pandemic wreaked havoc on projected Medicare spending patterns in the U.S. in the first six months of 2020, according to a report published by the American Medical Association (AMA).
Disruptions in care brought on by the pandemic resulted in a total of $39.0 billion in Medicare physician fee schedule spending during the first half of 2020, a whopping $9.4 billion (19%) drop from the $48.4 billion projected for the period. The sharpest drop was in April, when spending plummeted to 57% below expected pre-pandemic levels — and, while spending on physician services recovered somewhat later in the year, it was still 12% below expected numbers by the end of June 2020.
"The economic impact of the Covid-19 pandemic has placed significant financial stress on medical practices as expenses have spiked and revenues have dropped," said AMA President Susan R. Bailey, MD, in a press release. "For practices that have struggled to remain viable as the pandemic stretches on, many will face a difficult and precarious road to recovery. The AMA report adds new insight on the economic impact of the pandemic that has threatened the viability of physicians who participate in Medicare."
The AMA noted that Medicare spending on physician services fell regardless of service type, setting or specialty, and state or region, and although telehealth spending saw a dramatic uptick during the study period — from less than 0.1% of total Medicare spending pre-pandemic to more than 16% in April 2020 — these increases were concentrated in office visits, telephone evaluation and management services, and mental and behavioral health services. Almost 70% of physicians were still providing fewer total visits during the pandemic, even when combining telehealth and in-person visits.
Breaking down the numbers, the AMA explained that evaluation and management spending fell almost 50% by late March before leveling off, while spending on imaging, procedures, and testing dropped until mid-April, "falling as much as roughly 65% to 70% below expected 2020 spending." Spending drops were felt across all major settings in April, ranging from a 25% decline for skilled nursing facilities to a 90% decline for ambulatory surgical centers — all settings recovered from these lows but remained 9%-19% below expected 2020 levels by the end of June.
There were major variations in cumulative spending reductions across different U.S. regions; the smallest impacts were in the South and Southwest, with Oklahoma seeing the smallest change (13%), while the biggest impacts were in the Northeast and Upper Midwest, with New York seeing the largest decline (27%).
To help offset these major shifts in Medicare spending patterns, the AMA directed physicians to its list of tools and resources designed to assist health care professionals as the Covid-19 pandemic continues.
John McKenna, Associate Editor, BreakingMED™
Cat ID: 151
Topic ID: 88,151,730,933,190,926,192,927,151,463,928,925,934