Results from Hopeful Heart Study are 'hopeful,' but more is needed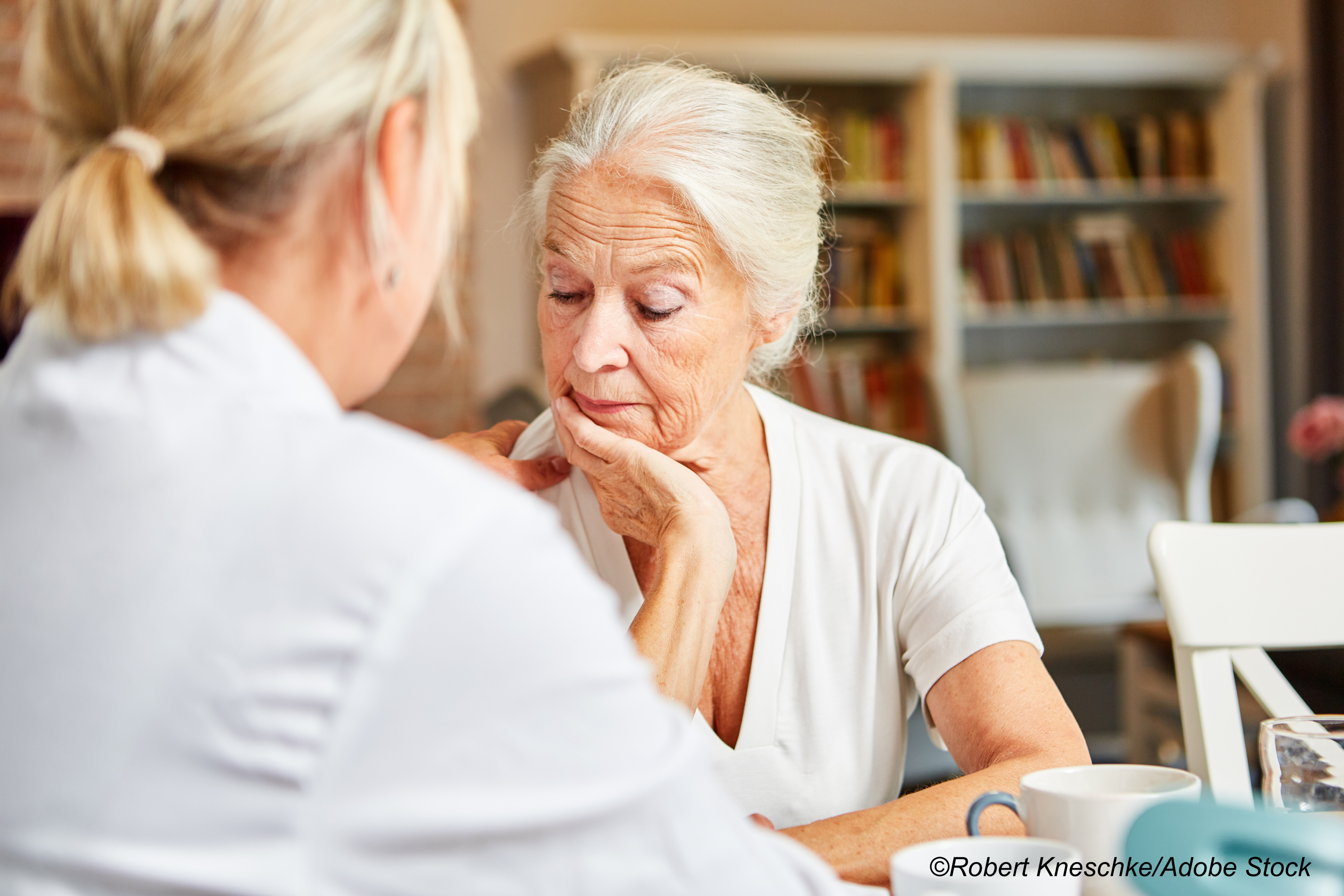 Patients with heart failure (HF) benefitted from a blended collaborative care approach that focused on both HF and depression, with significant improvements in both mental health-related quality of life (mHRQOL) and mood compared with those who received collaborative care for HF only (enhanced usual care [eUC]), but not better mHRQOL than those receiving care for HF alone.
Results from the Hopeful Heart Study are published in JAMA Internal Medicine.
"Heart failure (HF) affects approximately 6.2 million people in the US and is the leading cause for hospitalizations among Medicare patients. Depression is comorbid in 20% to 40% of patients with HF and associated with worse health-related quality of life (HRQOL), reduced adherence with recommended care, higher levels of health services utilization,6-8 and increased mortality. Yet despite the availability of proven-effective treatments, depression is often unrecognized and untreated in patients with HF," wrote researchers led by Bruce L. Rollman, MD.
Rollman elaborated on this a bit for BreakingMED.
"Heart failure is common and the only major cardiovascular disorder whose rate of rehospitalization and mortality has not changed much over the past 15 years or so despite a number of new therapies. Depression is common in patients with heart failure (up to 50%), and when present [it is] associated with lower quality of life and higher rates or non-compliance with medical treatments for heart disease, rehospitalization, and deaths independent of the severity of heart failure. Why did we conduct the study? Simply to see if treating depression in patients with heart failure would improve clinical outcomes," he said.
To do this, Rollman and colleagues assessed the effects of a 12-month, blended, collaborative care program for the treatment of both HF and depression on clinical outcomes and compared this with HF collaborative care (eUC) only and usual (UC) from physicians in this three-arm, single-blind, randomized effectiveness study.
They included 756 patients (mean age: 64.0 years; 56% men) with HF with reduced left ventricular ejection fraction (HFrEF; less than 45%) from eight university-based and community hospitals in southwestern Pennsylvania. Of these, 629 were diagnosed with depression during hospitalization and at 2 weeks after discharge, and 127 had no depression.
The primary outcome was mHRQOL, which was measured with the Mental Component Summary of the 12-item Short Form Health Survey (MCS-12); secondary outcomes included mood, physical function, use of HF medications, rehospitalization, and mortality.
The blended care and eUC teams were comprised of two or three nurses who scheduled telephone calls with patients every 1 to 4 weeks for the first 3 months and then monthly to review all aspects of HF care—blended care included attention to depression and its care.
At 12 months, patients who received blended care showed a 4.47-point improvement in the MCS-12 evaluation compared with UC patients (95% CI: 1.65-7.28; P=0.002). However, when compared to eUC, the scores were similar between groups (1.12; 95% CI: −1.15 to 3.40; P=0.33).
Mood was also better among the blended care patients compared with UC (Patient-Reported Outcomes Measurement Information System-Depression [PROMIS-D] effect size: 0.47; 95% CI: 028-0.67), as well as eUC patients (0.24; 95% CI: 0.07-0.41).
All groups, however, had similar physical function, use of HF medication, rehospitalizations, and mortality, by both baseline depression and randomization status. All-cause admissions occurred in 61.2% of patients receiving blended care, 53.1% of those on eUC care, 58.2% of those receiving UC, and in 56.5% of controls without depression.
Cumulative 12-month all-cause mortality rates were similar as well, at 13.4% in those receiving blended care, 10.2% of eUC, and 13.2% of UC, and in 14.1% in controls without depression.
"We were pleased that we were able to significantly improve health-related quality of life (primary study hypothesis) and reduce mood symptoms compared to doctors' usual care (control condition), but were unable to demonstrate that our intervention reduced the rate of readmission or death (these were secondary outcomes)," Rollman said.
How easy would a collaborative, telephone-based program like the one used in this study be to implement?
According to Rollman, implementation would be "relatively easy." There was, however, a caveat. "Many leading medical centers and integrated health-care delivery systems across the United States such as UPMC, Kaiser, Veterans Affairs Hospital, and others already provide telephone-delivered nurse-provided care management services for heart failure, but these systems DO NOT routinely screen for and treat depression."
For clinicians, his message is one that stresses awareness of depression in HF patients.
"HF patients commonly have depression; when depression is present (co-morbid), patients do worse clinically regardless of disease severity; heart failure patients with depression tend to report more symptoms and these symptoms overlap with the HF and can be difficult for clinicians to discern (e.g., fatigue, sleep problems, low energy, shortness of breath); safe and effective treatments for depression exist, they can be provided over the telephone, and make HF patients feel better (quality of life), even if they do not prolong life (Insurance pays for cataract, back, and hip replacement surgeries, and they don't prolong life either!)," he told BreakingMED.
He added: "As a 2008 American Heart Association Guideline recommends, doctors should routinely screen cardiac patients for depression with the 2-question Patient Health Questionnaire [PHQ] and administer the PHQ-9 to follow-up on positive screens."
But a large piece of the puzzle of effective care in these patients is patient out-of-pocket costs for both medical care and medications, noted Rollman and colleagues.
"We speculate that financial barriers to care limited many patients' ability to follow our treatment recommendations. That is, patients could not afford their medications, food insecurity, lack of transportation to medical appointments, stable housing, etc.," Rollman told BreakingMED.
In an accompanying editorial, Christopher M. Callahan, MD, of the Center for Aging Research, Regenstrief Institute, Inc., Indianapolis, Indiana, expounded on this.
"Is it possible that hospitalization itself and attendant changes in ambulatory medication regimens, among other higher-cost treatment recommendations, cause increased financial distress, which thereby contributes to, or even accelerates, subsequent decompensation of heart failure and depression?" he wrote.
Callahan added that "…financial toxicity originating from the best intentions in health care contributes to the roots of medication nonadherence, missed appointments, poor diets, lack of leisure-time physical activity, and poorer mental health–related quality of life. As noted by others, financial toxicity thereby contributes to the roots of heart failure rehospitalization and depression."
Study limitations include that enrollment was limited to hospitalized patients with confirmed systolic dysfunction and excluding those with preserved LVEF, enrollment of patients hospitalized for new or recurrent episodes of HF decompensation and other comorbid conditions that may have affected their risk of rehospitalization and adverse cardiac events and need to adjust HF medication, reliance of the 2-step PHQ instead of psychiatric interview to diagnose depression, and a potential for treatment contamination.
HF patients receiving blended care reported significantly better mHRQOL and mood than those receiving enhanced usual care and better mood but not mHRQOL than those receiving care for heart failure alone.

All groups, however, had similar physical function, use of HF medication, rehospitalizations, and mortality.
Liz Meszaros, Deputy Managing Editor, BreakingMED™
This study was funded by a grant from the National Heart, Lung, and Blood Institute to Rollman.
Callahan reported no conflicts of interest.
Cat ID: 3
Topic ID: 74,3,730,3,192,146,55,925